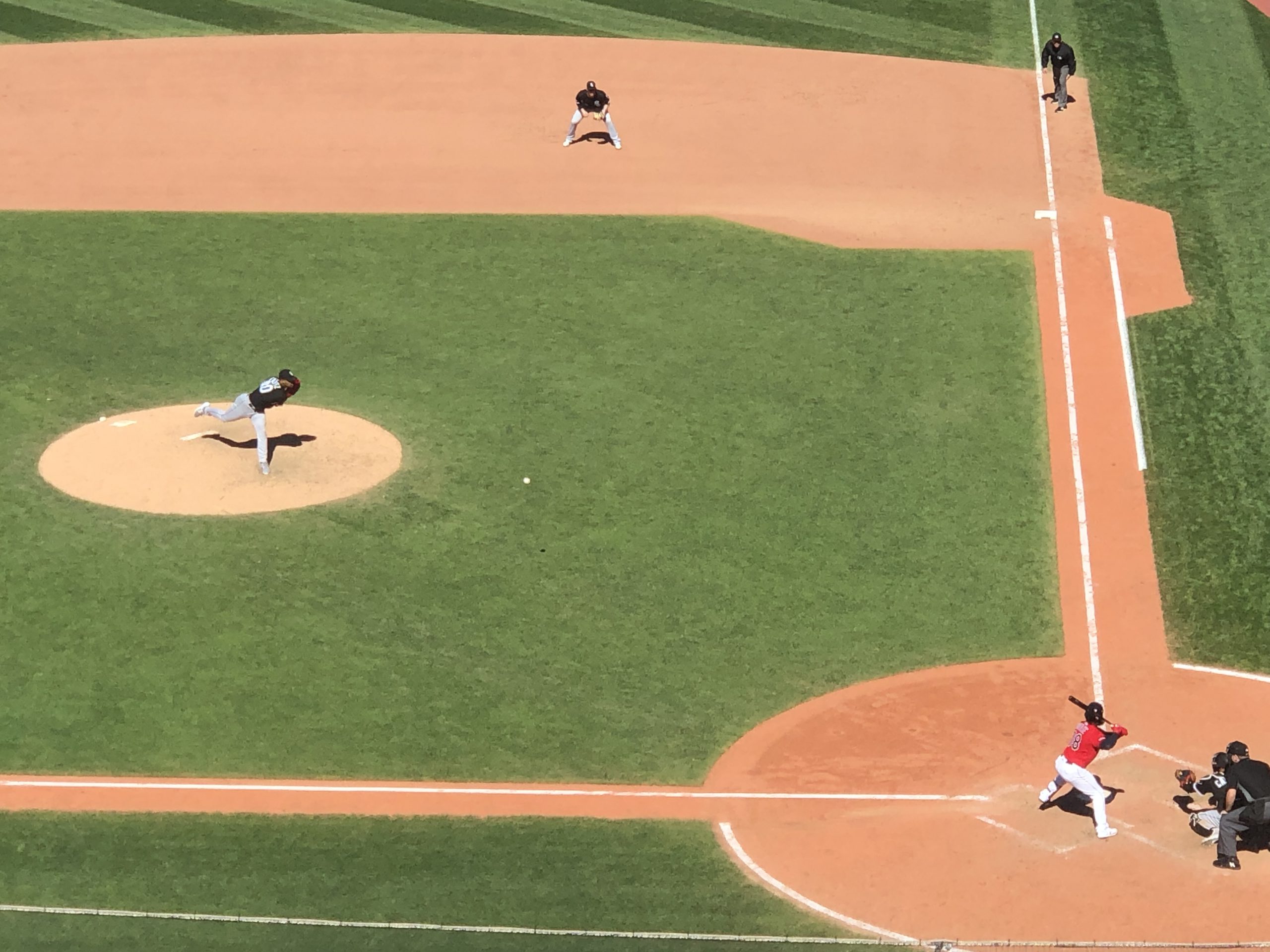 CLEVELAND – Just about 12 hours after early blowing an 8-2 lead to the White Sox at Progressive Field, the Indians came out as flat as a pancake, allowing Reynaldo Lopez to do whatever he wanted on the mound during a White Sox 7-1 whitewash of the Tribe on a sunny day at Progressive Field.
Lopeez allowed just one run on one hit, that being a run scoring double to backup catcher Kevin Plawecki in the second inning that at the time cut the Sox lead to 2-1.
Other than that the young Sox starter was about perfect, using his fastball all day long to keep Tribe hitters off balance and walking three in the win.
The setback puts the Indians at 81-60 on the season, 43-29 at Progressive Field with just one more homestand, a nine-game set left on the 2019 slate.
Here's a couple quick takeaways from the six-run loss to Chicago and what's next for the Indians.
1. An Offensive Funk
The Indians offense had a good series until the first pitch on Thursday, scoring 11 runs Monday, six on Tuesday and eight on Wednesday.
Thursday was one of those games that at times this team runs into – as they were held by Sox starter Reynaldo Lopez to just one hit all afternooon.
Lopez struck out 11, including Franmil Reyes three times and Mike Freeman who was back at third base on Thursday, twice.
After seeing Lopez a few times this season you would think that the Indians would have a better gameplan. This was the sixth time this season they saw Lopez, going 3-1 against him and beating him up for a 5.40 ERA.
He looked like a completely different pitcher on Thursday, something that stopped the Indians offense in their tracks.
2. Plesac Pummeled
Indians starter Zach Plesac had very little movement on his pitches on Thursday, and his fastball just wasn't very good as he allowed six runs on eight hits in five innings, including a homer to Sox catcher Wellington Castillo.
Plesac clearly looks as if he's hitting a wall this late in the year, as it's the longest he's ever pitched, already throwing 97.1 innings in 2019.
He looked like he was throwing BP on Thursday, never really getting going or fooling the Sox hitters, who took some loud shots off him for three doubles and the homer.
Plesac will be back in action on Tuesday in Los Angeles against the Angels.
3. A Split Doesn't Help
Down 5.5 games in the division and just about even with the Rays and A's in the AL Wild Card chase, a split of four games at home against a team that has nothing to play for this late in the season does the Indians really no good.
This team, if they are going to reach the postseason, needs to find its groove both at the plate and on the mound, and a number of people have already suggested that they are completely out of gas at this point.
It will be interesting to see if this club has much fight left, and if they do can they turn it on starting this weekend against a Twins team they beat three out of four times the last time out in Minnesota.
Many more series losses will put this team away for the 2019 season, as they will miss the playoffs for the firs time since 2015.

NEO Sports Insiders Newsletter
Sign up to receive our NEOSI newsletter, and keep up to date with all the latest Cleveland sports news.