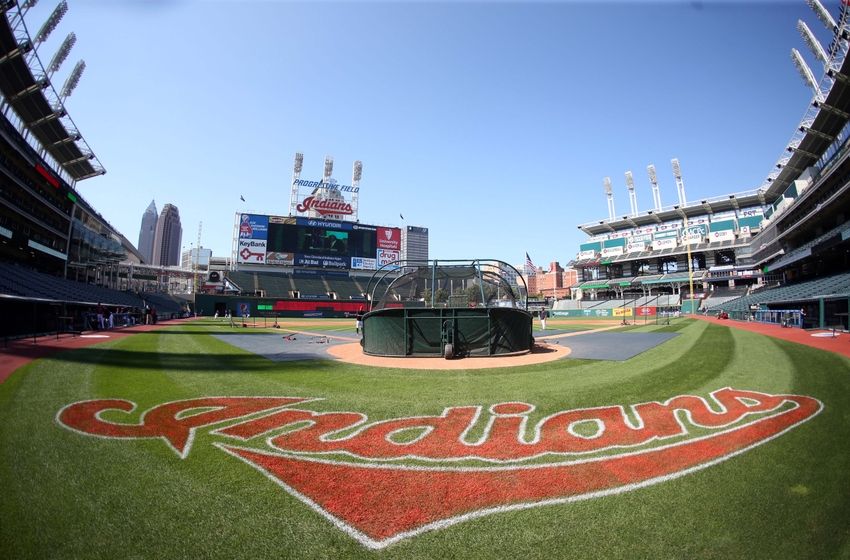 The Indians are the hottest team in baseball right now when looking at pretty much any facet of the game.  They've won 9 games in a row, and in those 9 games have averaged more than 6.5 runs scored per game while posting a ridiculous 1.78 ERA.  Cleveland has built a 5 game lead in the AL Central and looks to be a playoff contender.
It's still only June, and injuries and blockbuster trade deadline deals could alter the landscape, but here's a look at some of the other top AL competition and how the Tribe stacks up against them.
BALTIMORE ORIOLES (45-30, 2-1 against Indians)
The O's have relied heavily upon their offense to carry a pretty average pitching staff.  They lead the league in home runs with 120 and their .271 team batting average ranks third.  Their 4.18 team ERA sits eighth in the league, just good enough to keep the team in close games until their offense shows up.  In their two victories against Cleveland, Baltimore's potent offense came back for a pair of 7th inning rallies to take the lead against the Tribe bullpen.  If Baltimore can keep Boston at bay and win the East, I'd give the advantage to the Tribe in a playoff scenario due to their better starting pitching staff.
BOSTON RED SOX (41-34, 3-2 against Indians)
The Red Sox are one of the most balanced teams in terms of offense and pitching.  Boston is first in the league in batting average, hits, and RBIs, while also featuring three 8-game winners (Steven Wright, David Price, Rick Porcello) and an elite closer in Craig Kimbrel.  If the Sox met the Tribe in the postseason, the series could be a tossup going a full 5 or 7 games with fantastic pitching duels.  Get your popcorn ready for potential matchups like Price-Kluber, Wright-Salazar, and Porcello-Carrasco.
KANSAS CITY ROYALS (39-35, 4-6 against Indians)
The World Champs don't look nearly as scary as they did a year ago, with injuries to Alex Gordon and Mike Moustakas really hurting the offense and the starting pitching being inconsistent.  Gordon just returned from the DL and should provide a boost to KC, but losing Moustakas for the year is a big loss.  Wade Davis and company are still one of the best bullpens in the majors, and relief pitching is probably the team's biggest strength.  The Indians and Royals have traded sweeps back and forth this year, and both teams are very familiar with each other.  My gut would go with the Indians in a playoff series due to the depth of starting pitching, but the Royals have proved very capable of finding ways to win in October.
CHICAGO WHITE SOX (38-38, 2-7 against Indians)
Chicago wowed the league with their scorching month of April, but they've come back to earth and look like they're going to be about a .500 or a little better club all season.  Melky Cabrera, Adam Eaton, and Jose Abreu provide pop in the lineup, and Chris Sale and Jose Quintana give the Sox a chance to win nearly every start they make, but it seems Chicago just doesn't have enough pieces to supplement their stars.  The White Sox will have a hard time beating out KC and Cleveland for the Central, and there's a bunch of teams better than Chicago vying for the Wild Card.  I don't see them making the playoffs, but if they snuck in and ended up facing the Wahoos, I'd take Cleveland to breeze through the series.
DETROIT TIGERS (38-38, 0-9 against Indians)
If you caught any of this weekend's series against Detroit, you can probably guess where this is going.  Miguel Cabrera, Justin Verlander, and Victor Martinez are probably future Hall of Famers, and the Tiger lineup can be potent at times, but this team will probably hover around .500 all season because of a shaky pitching staff.  Like Chicago I don't see Detroit making the playoffs, but if they did Cleveland could roll through them easily.
TEXAS RANGERS (49-27, 2-1 against Indians)
The Rangers rank in the top 5 in most offensive categories despite an early-season injury to Shin Soo Choo and underperforming from Prince Fielder.  They have one of the deepest rotations in baseball when healthy, but Yu Darvish, Derek Holland, and Colby Lewis are all currently on the DL.  The injuries haven't seemed to affect the Rangers, though, as they've gone 13-4 since Darvish landed on the DL June 9 and Holland and Lewis followed suit shortly after.  Texas is definitely one of those "total is greater than the sum of its parts teams," and they just keep finding ways to win and now have the most wins in all of Major League Baseball.  They beat up the Tribe in their first two meetings and it took a walkoff single from Yan Gomes to prevent a sweep, so I'd give a slight edge to Texas in a potential playoff series.

NEO Sports Insiders Newsletter
Sign up to receive our NEOSI newsletter, and keep up to date with all the latest Cleveland sports news.