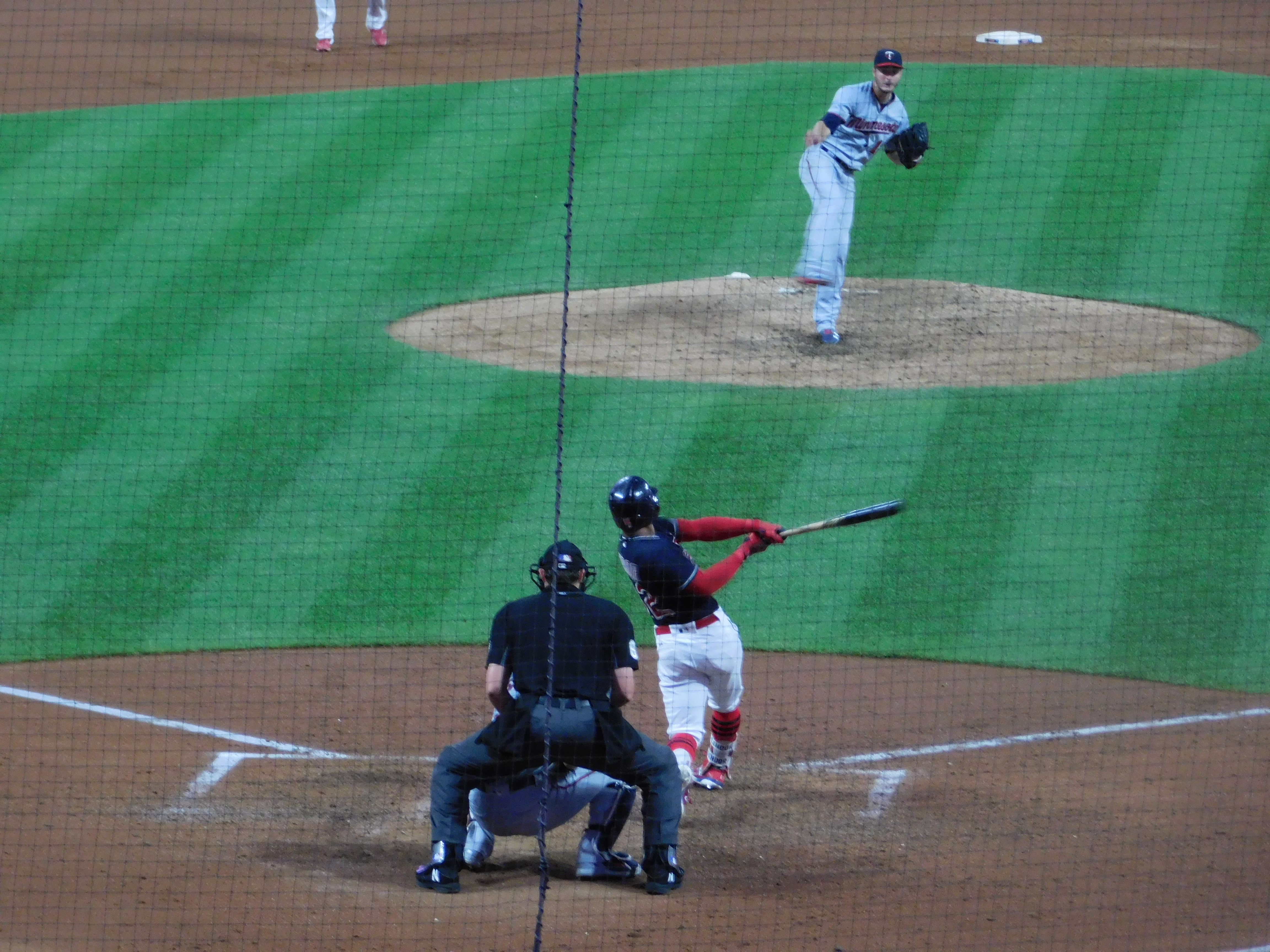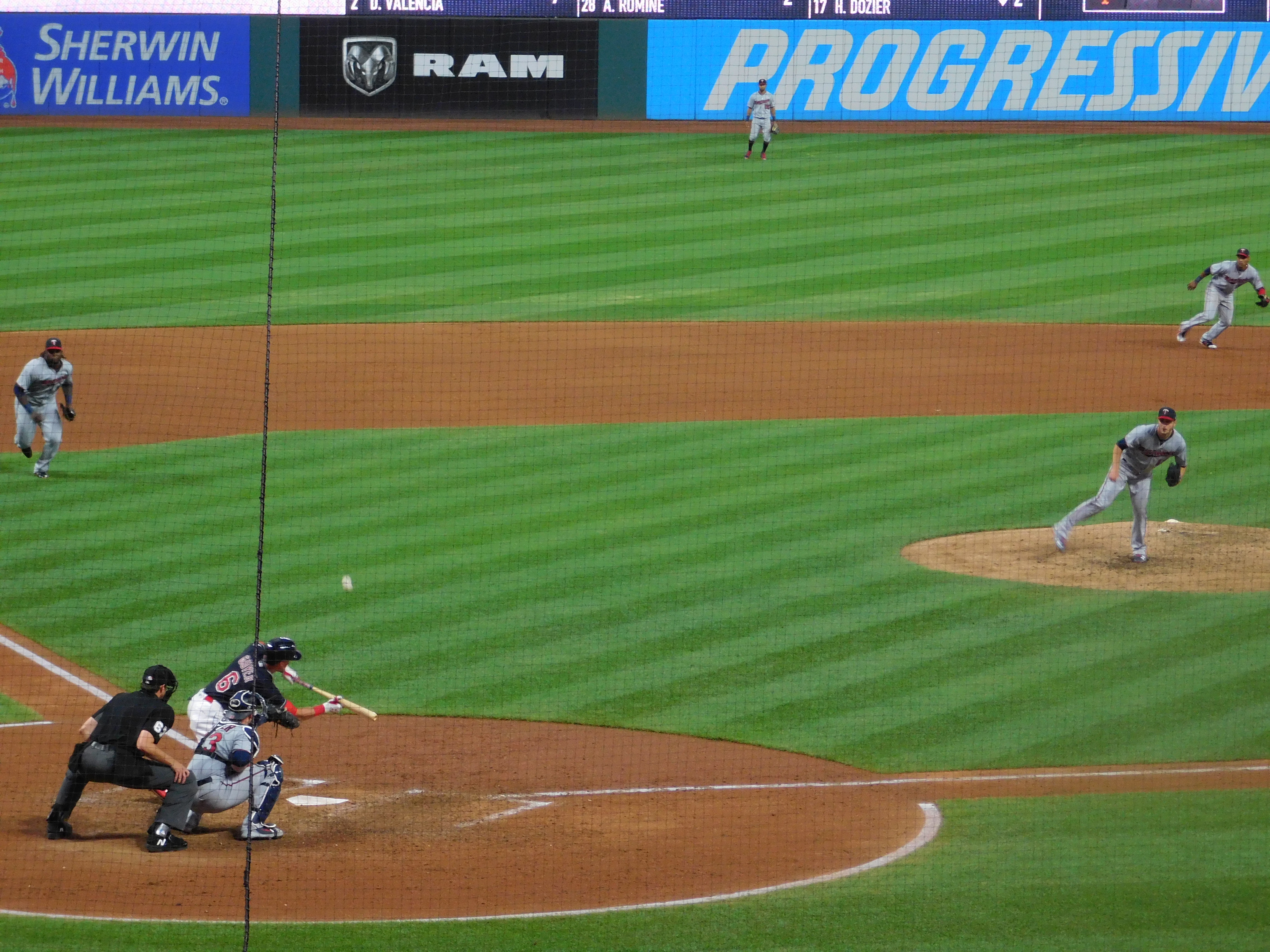 2. Indians Offense Takes Advantage of the Twins Defensive Mistakes
The Indians took advantage of three errors from the Minnesota Twins' defense in the win.
Minnesota centerfielder Jake Cave struggled in the outfield, as he had two misplays that led to the Indians taking an early 1-0 lead.
In the fourth inning the Twins second baseman Logan Forsythe struggled to corral a ground ball. The Twins failed to turn a routine double-play that led to Michael Brantley getting an RBI ground out to give the Indians the go ahead score of 2-1.