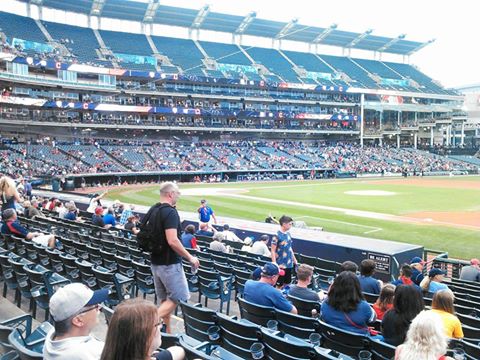 I hate to do this again, but I think I'm starting to sound like a broken record. I wrote an article earlier this season in April about how the attendance at Indians games was disappointing.
A positive that happened since then, is that during the summer before the kids went back to school, we sold out a couple games and averaged a great crowd each and every night for the Cleveland Indians.
Now that school has started it is once again becoming a disappointment especially because of the fact that we are now in September and the Indians are making a playoff push, and leading the AL Central.
In the previous series against the Minnesota Twins, attendance during that series did not break 12,000 fans in those three games. It is so disappointing seeing that this is the way a team that is nearly playoff bound gets treated.
September is now here, the Indians' magic number is at 26. The road to the playoffs will be difficult without the help of Cleveland Indians fans in attendance.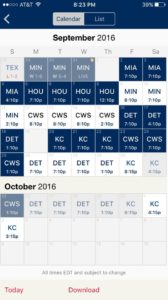 The Indians will be playing mainly divisional games in the month of September. It has been stated a few times this season by Indians players that when a good sized crowd comes out to the ballpark to root on their team, it influences the players' performance on the field.
There is something magical happening this season at Progressive Field, Cleveland needs your help Indians fans. The Indians have the third best record in the American League at home with a record of 42-23.
Hopefully this upcoming series Tribe fans can come out and support their first place team while they take on the Miami Marlins. It is a weekend series, kids are not in school the following day.
This is the time to make up for the dismal attendance numbers we put up this week against the Twins.
The Indians need you to go to these pivotal games in September if you want to get rowdy in October. We experienced what it was like to be apart of the Wild Card Game in 2013 and I do not think to many people want to experience that one game playoff once again. We have the opportunity to win the AL Central, and avoiding the Wild Card Game.
So buckle up Tribe fans, it is going to be a wild ride. Let's have some fun and cheer on our Cleveland Indians even if it's 40 degrees because the Playoff Atmosphere will warm us all up!
Hopefully in the end we can have the biggest Party at Napoli's!

NEO Sports Insiders Newsletter
Sign up to receive our NEOSI newsletter, and keep up to date with all the latest Cleveland sports news.