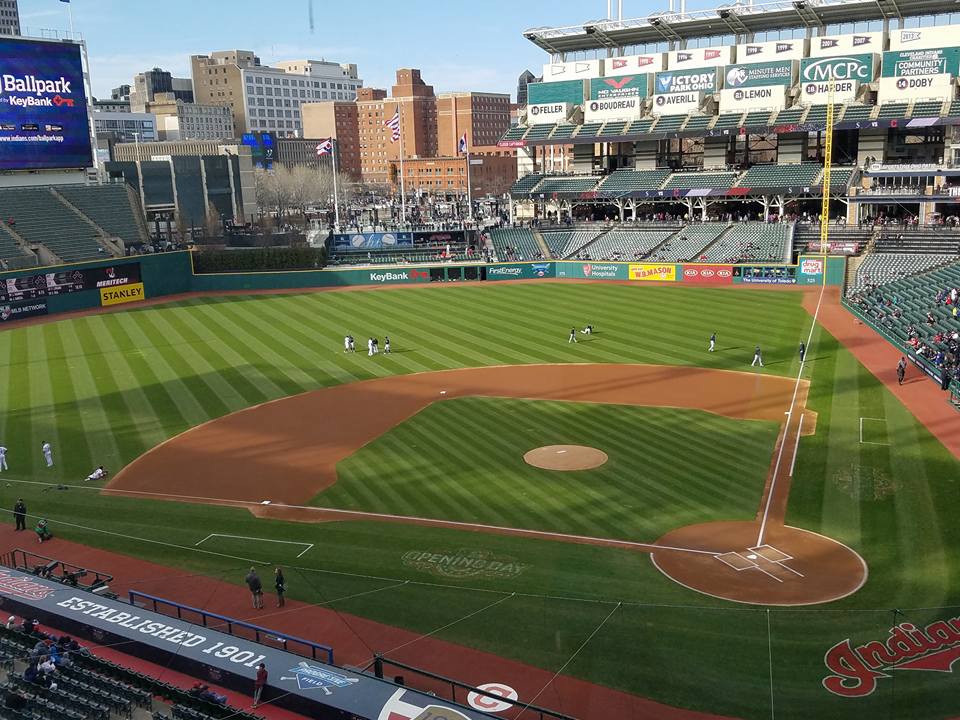 Hey Cleveland Indians fans…remember these comments from Chris Perez back in 2012?
• "It's not a good atmosphere (at Progressive Field). It's not fun to be here … Baseball's still supposed to be fun. At the end of the day, this is a game. It's a child's game, I understand that. But if you have a choice to go to some place like Philadelphia, where every day it's fun just to go there. That helps you get through some seasons some times."
• "I was in Florida in '97 when (Cleveland) lost the World Series to the Marlins. I saw the atmosphere here. It's great. It's a good baseball town. I don't know how to get back to that. Everyone says, 'winning, winning.' Well, we were in first place for three months last year. We come out strong this year, so obviously it's not a fluke … This year is a different year. If, at the end, you don't want to get your heart broken, then we don't want you."
• "I'm not stupid, I understand the economy's bad around here. I understand that people can't afford to come to the game. But there doesn't need to be the negativity. I don't understand the negativity, why? Like, enjoy what we have. You have a first place team. How many third-place towns in the country would want that right now?"
• "It's just a slap in the face when you're last in attendance. Last. It's not like we're 25th or 26th. We're last. Oakland's outdrawing us. That's embarrassing."
Do we need to get back to this point again? I'd rather not. My perspective on attendance is simple, if fans show up it makes the men on the field perform better. When you are playing a game and only have 9,000 fans at the part, it is not that outstanding especially when the field holds around 34,493.
I do understand the fact that it is chilly in the early months of an outdoor sports but even when it begins to get nice outside, the attendance numbers do not change. This current Indians team is not bad by any means, you are not going to the game to see a blow out. You are going to see a game that is bound to have great starting pitching and be competitive throughout.
Let's start this Indians fans, let's start a new trend…how about we start selling out games. Remember the 455 game streak of sellouts we once had, let's try for a new record! Attendance is huge help for any team, we have a John Adams…we are the only team with a John Adams! This is a really small reason to go but I know that when I am there I love clapping along with everyone else well Adams is hitting his drum.
Progressive Field has had seats taken out because of our attendance numbers but remember that streak of 455 straight sellout games, that was before seats were taken out.
In eight games so far this season, the Indians are averaging a little over 16,000 fans.
If Chris Perez taught fans anything, it is that the players DO CARE about how many people come out to support them. Let's change those attendance numbers this year to a number that is more deserving.
If you want to interact with me with your thoughts on the Cleveland Indians attendance or a reason that is preventing you from going, tweet at me @PaytonVince
Editor's note: The picture for the headline of this article was taken at a Saturday afternoon game when the weather was 60 degrees and sunny against the defending National League Champions… The Mets fans were louder than Tribe fans at times. YOU CAN DO BETTER!

NEO Sports Insiders Newsletter
Sign up to receive our NEOSI newsletter, and keep up to date with all the latest Cleveland sports news.