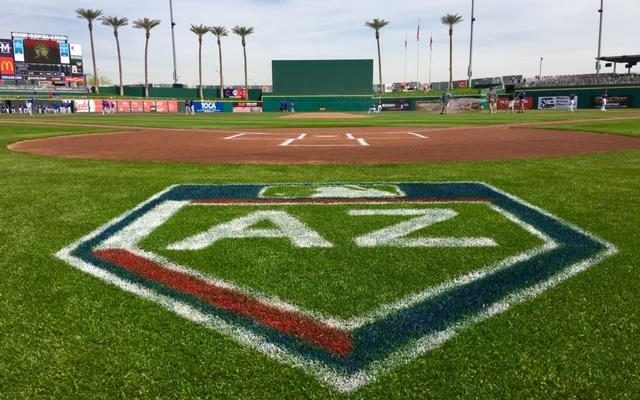 Spring training is winding down with the last game being March 30. There are still many roster decisions to be made and it's coming down to the wire.
The outfield positions have been one of the team's main focus. Newly acquired, Eddie Rosario is set to start in left field. The former Twin's outfielder was open to playing right field. However, for now he looks to stay in left, where he played in Minnesota.
Right field appears to belong to Josh Naylor. Naylor was part of the Mike Clevinger deal. His bat came alive during the 2020 postseason. He went 5 for 7 against the Yankees including a home run and three doubles. At the age of 23, he shows a lot of passion as well as patience at the plate. His numbers in spring training are subpar with a batting average of only .185. The organization has faith in his abilities and spring training is not by far an indicator of the season.
Now onto center field where the waters are muddy. The Tribe had several options at their disposal. Oscar Mercado, who had a great rookie year in 2019, was a top contender. Mercado struggled at the plate in Arizona. Consequently, he was sent to the club's depth camp on March 21.
Daniel Johnson came to the Indians in 2018 as part of the trade for Yan Gomes. He made his major league debut for the Indians in July of 2020. Johnson only had 12 at bats in the shortened season and didn't make an impact batting just .083. Fast forward to spring training and Johnson showed up ready for the job. Despite having a stronger showing than any of the other candidates Johnson was optioned to AAA in Columbus. Johnson played in Cactus League games and went 7 for 19, batting .368 touting two home runs and four RBIs. Naturally to many fans, he seemed the best fit. However, as he progresses in the minors he may be called up during the season.
Presently there are four players left standing for the center field starting role: Bradley Zimmer, Amed Rosario, Ben Gamel and Jordan Luplow.
Gamel is a non-roster invitee who signed a minor league deal with Cleveland this February. He's played for the Brewers, Yankees, and Mariners at the major league level. Tribe's skipper Terry Francona likes what he sees in Gamel. "This kid is so engaging," Francona said when asked about Gamel's exuberant personality. "When you bring a guy in non-roster, you learn a lot about them. He just leaned into everything here. Whether it's our culture, or our team and our organization competing, he leaned into all of it." While Gamel is battling for the starting center field spot he seems set to at the least make the roster as a reserve outfielder.
Amed Rosario came to Cleveland in the deal of Francisco Lindor. He was originally vying for the short stop position with Andres Gimenez. Gimenez appears to have earned that spot and Rosario found himself in the outfield mix. Rosario's first start in center during spring training wasn't impressive. He committed three errors in three innings. He has the speed to play center but needs to develop reading the ball more. Cleveland's experiment with Rosario in center didn't quite pan out but it seems they are looking for a way to keep his bat in the roster.
Jordan Luplow has been sidelined much of spring training with an ankle injury. He only played in 29 games last season due to a back injury. Luplow's appeal is being a right-handed hitter. His bat against left-handed pitching is something that can make an impact on the lineup. If he doesn't start in center expect him to be a platoon option.
Lastly, is Bradley Zimmer who appears to be the top choice to start center. Zimmer was the Tribe's first round pick back in 2014. In 2018 he was the Indians starting center fielder. Unfortunately, Zimmer suffered a shoulder injury and was out with surgery. He was slow to regain his prior form and didn't fully heal. He had limited playing time last season but has shown promise this spring. He's batting .339 and looks healthier in the outfield. Francona likes what he saw in Zimmer in the past and hopes he regains it this season.
To put it mildly, the outfield is a tangled puzzled. It's going to come down to the regular season and who performs best. The bright spot is that the Indians have options at back up positions as well as guys in the minors.  As the saying goes in Cleveland, "In Tito we trust" and the skipper's proven he's a mastermind at roster/lineup puzzles.
Trust, believe and Roll Tribe.

NEO Sports Insiders Newsletter
Sign up to receive our NEOSI newsletter, and keep up to date with all the latest Cleveland sports news.