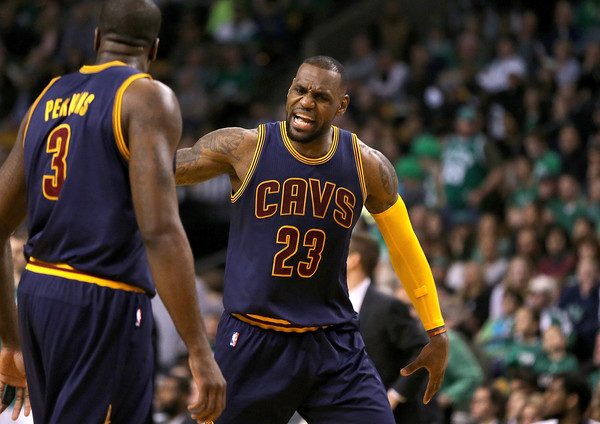 It's a night off for Cavs forward LeBron James, as he will take the night off tonight as Cleveland plays the second of a back-to-back on the road against the Indiana Pacers.
James played in the Cavs dominating 109-80 win over Milwaukee on Tuesday, putting up 17 points and shot 7 of 9 from the field to go with nine assists. He didn't play in the fourth quarter as the Cavs cruised to the win.
In four games without LBJ this season, the Cavs are 1-3, and 4-13 over the past two seasons without his services.
It's a big game for the Pacers, as they right now are 1/2 game up on Detroit for the 7th spot in the East playoff race. The Cavs have a 3 1/2 game lead on Toronto for the first spot in the East with four games left to play.