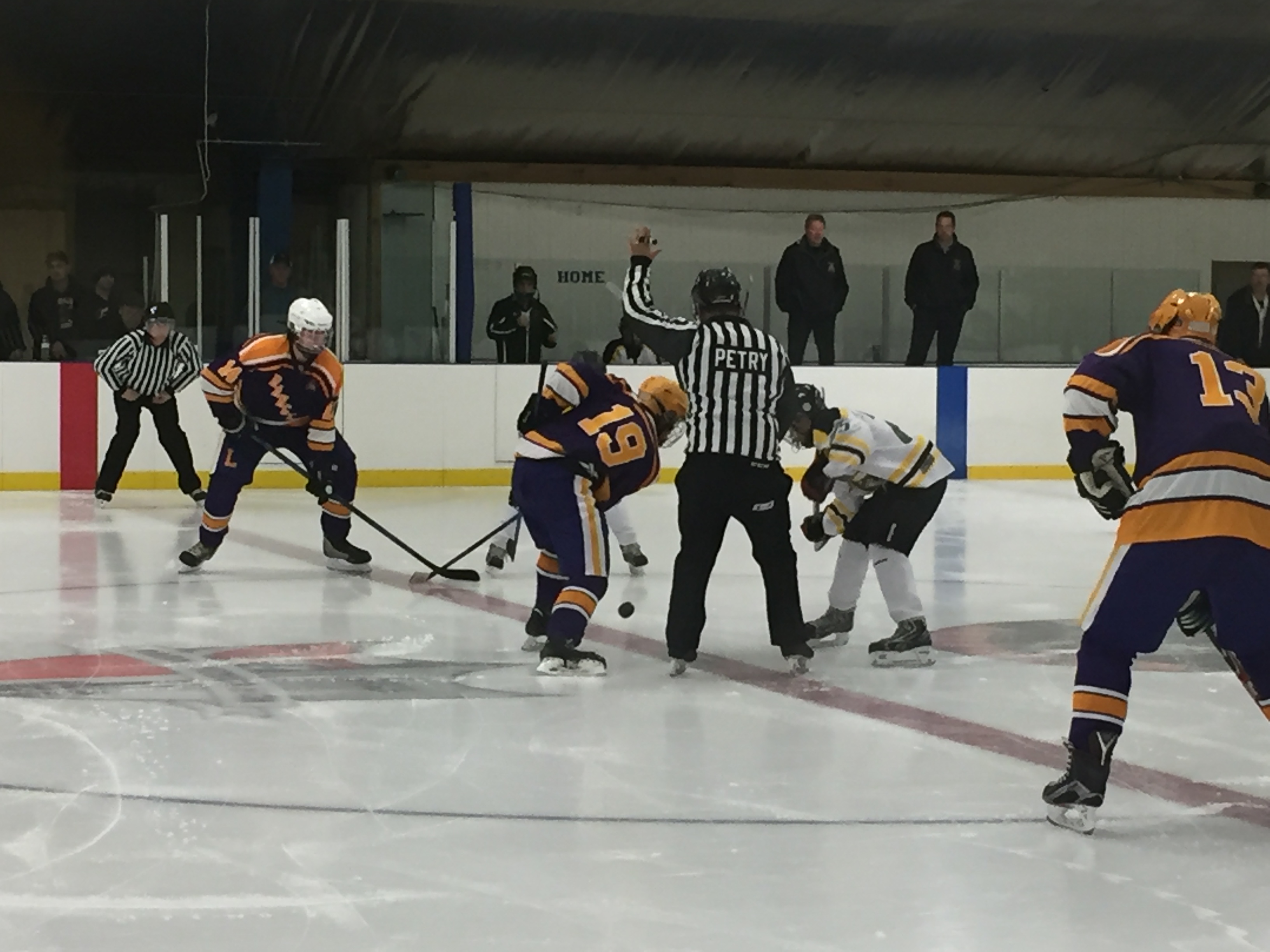 PARMA, OHIO – The Lakewood Rangers Sunday evening used a strong defensive effort and a good night in goal from freshman Rob Holden in pitching a 3-0 shutout over the Amherst Steele Comets in the Normandy Invaders Bruce Anderson Memorial Hockey Tournament.
The Rangers fell to Orange 6-1 in the opener of the tournament on Friday, and then topped Brecksville to earn the right to play the Comets in the final game Sunday evening.
Holden turned back 28 shots in the win for the Rangers, and two first period goals paced Lakewood to the victory.
The Comets, who lost to Avon 3-1 on Friday in the tourney and then defeated Twinsburg on Saturday, were paced in net by freshman Zac Boesel, who was impressive in net in defeat.
Lakewood got on the board at the 4:56 mark of the first period, as junior forward Mac Macfarlin got the Rangers going on an unassisted goal.
The Rangers extended the lead to 2-0 with 9:18 to play in the first, as freshman forward Will Holden scored, again on an unassisted goal for Lakewood.
Lakewood outshot the Comets 8-5 in the first 15 minutes of play.
The second period saw the Rangers make it a 3-0 lead, as junior defender Patrick Gillman scored on a tough angle shot past Boesel to make it a three-goal game.
Macfarlin got the assist on the Gillman goal for his second point of the night.
Despite the three-goal lead, the Comets had the advantage in shots 17-11 after two periods of play.
Holden and the Rangers turned it up on defense in the third period, as down three the Comets pulled Boesel and went to an extra skater halfway through the third period.
More than once the Lakewood defense turned away threats, and it wasn't until Comets defender Jacob Feteke committed a five-minute major for checking from behind that Boesel came back in with 1:55 to play.
By then the game was decided, and the Rangers were able to run out the clock to earn the shutout win.
Lakewood will get the week off and take on Elyria Catholic on Saturday at 7pm at Serpentini Ice Rink in Strongsville. The Comets will take on Avon in North Olmsted Saturday at 6pm.
Click Page 2 to See More Pictures From the Lakewood-Amherst Matchup!