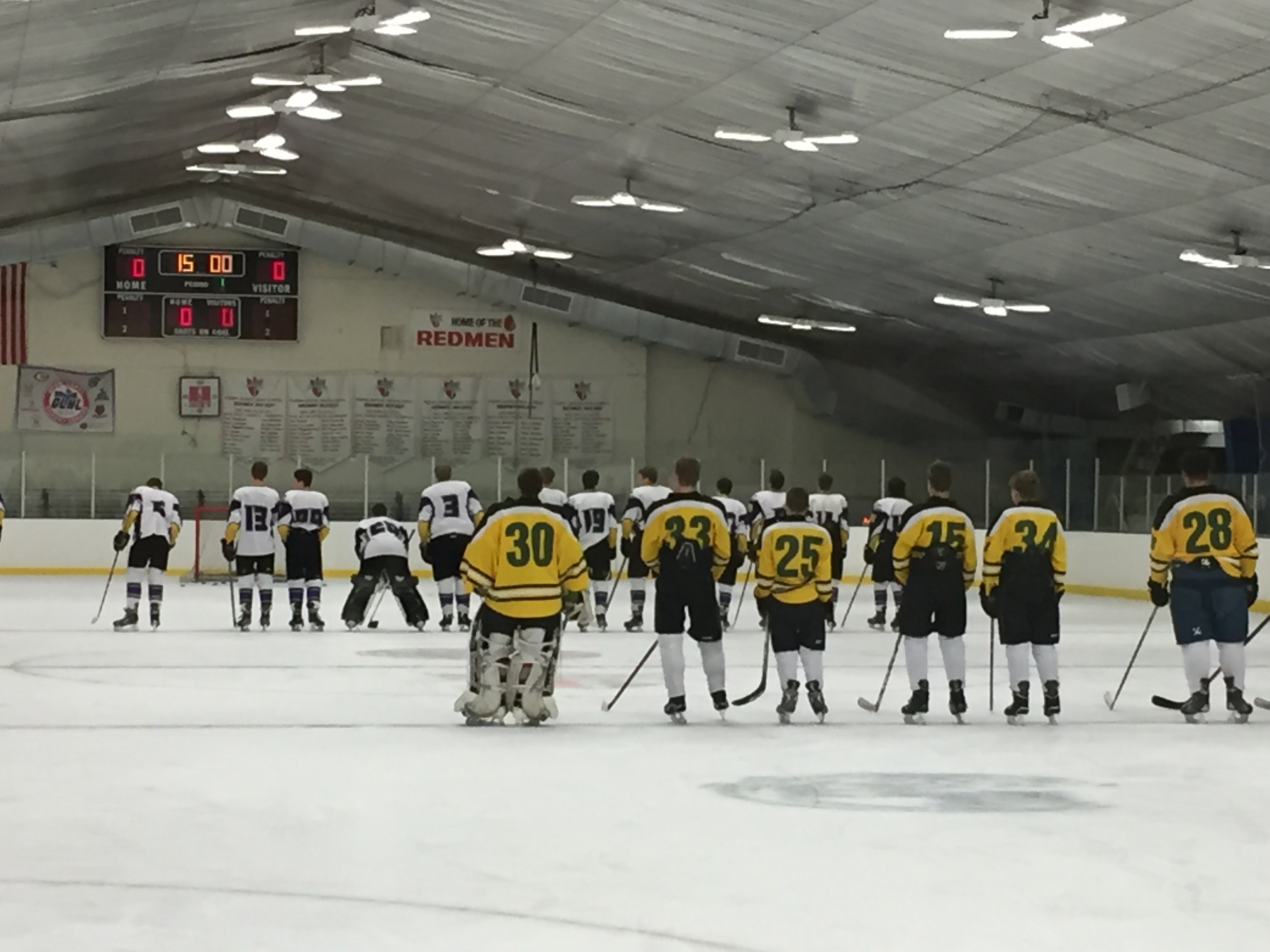 PARMA, OHIO – After three one-sided affairs in the opening day of the Bruce Anderson Memorial Hockey Tournament, the final game was anything but, with the Avon Eagles squeaking out a 3-1 win over the Amherst Steele Comets in a close knit battle.
Amherst, making their return to the GCHSHL, went toe to toe with the Eagles all afternoon, taking Avon who went 22-10 last season to the limit to the very end.
The Eagles came out shooing and were able to get the first goal of the afternoon, as Alex Provenza found the back of the net to give Avon a 1-0 lead 4:54 into the opening period.
The first period ended with Amherst controlling the shots on goal 7-2, but still trailing 1-0. Most of the period was a back and forth affair with neither team able to gain much of an edge.
The second period was much of the game, as both teams struggled getting shots on goal, and neither team able to find the net in the second period.
The scoreless 15 minutes saw the Eagles continue to lead 1-0 as we went into the final period of the afternoon.
Avon's defense again was able to keep the Comets off the board, and they finally secured a two-goal lead when Conner Wing scored at the 7:56 mark to make it 2-0.
The Comets would not go quietly, as they came back and got it back to within one as Sophomore forward Ryan George found the back of the net with 1:23 left to make it a nail bitter.
Amherst pulled the goalie Zac Boesel, and the Eagles were able to score an empty net goal to close out the scoring and put the game away at 3-1.
Senior forward Zach Zwiercki scored the final goal of the day, giving the Eagles and win and helping them move on as they will take on Chagrin Falls at 7:45pm Saturday night.
The Comets will take on Twinsburg at 9:30pm Saturday night.
Click Below to see Photos from Avon's two-goal win over the Comets.
Pages: 1 2