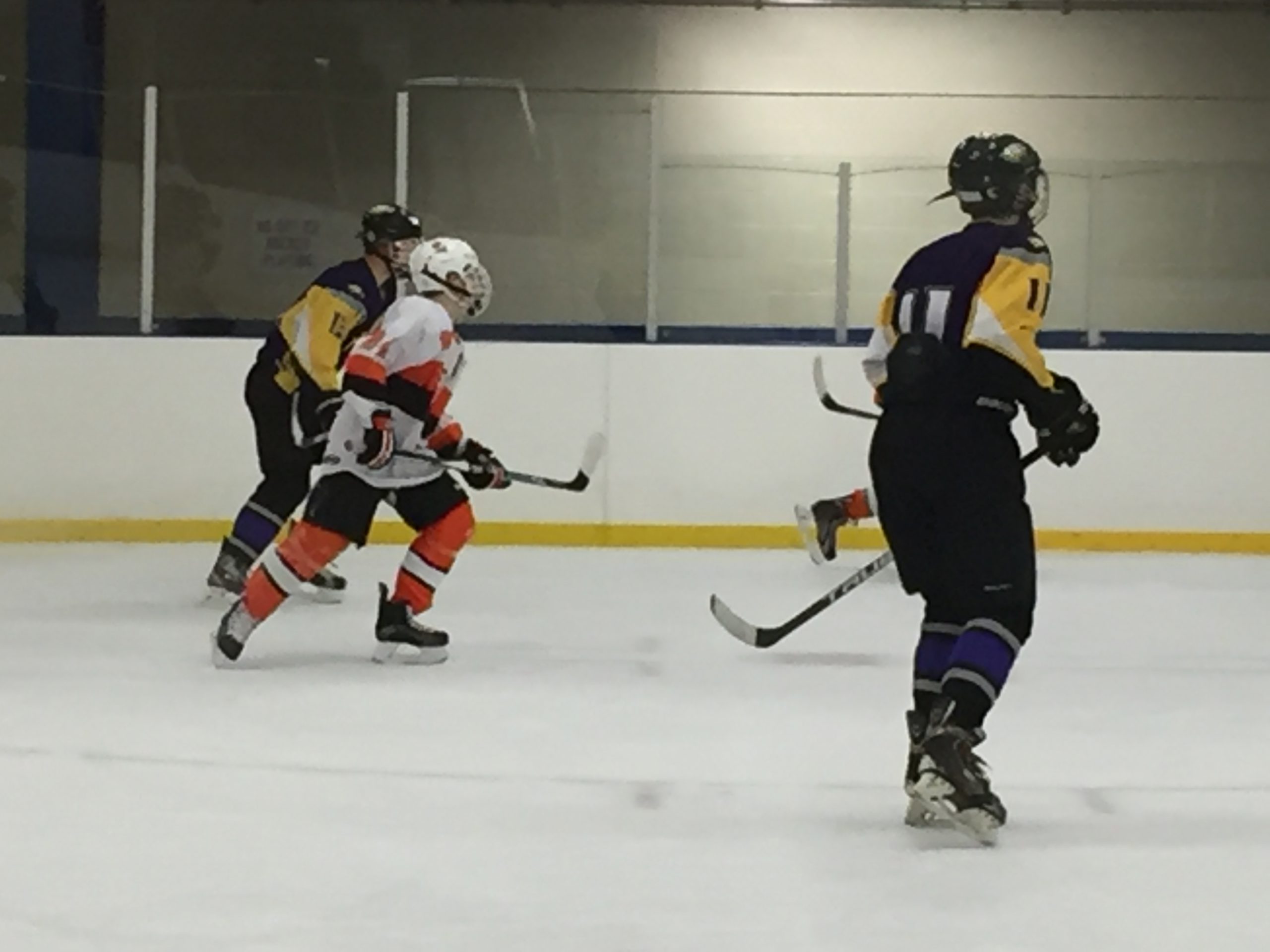 PARMA, OHIO – Sunday night the Avon Eagles ended their run in the Normandy Thanksgiving Holiday Tournament with a convincing 7-2 win over the Orange Lions.
The Eagles won their game on Friday, topping Amherst-Steele 3-1, then fell on Saturday to Chagrin Falls, who will play in the tourney's championship game on Monday against the Normandy Invaders.
Sunday in their final game against Orange, they fell behind 1-0 at the 12:52 mark of the first period, as junior defender Pablo Garcia scored with Scott Hill and Justin Beachler each gaining an assist.
It didn't take the Eagles long to respond, as 42 seconds later they tied the game at one apiece, then less than a minute later took the lead for good at the 11:18 mark.
Freshman forward Tyler Zajankala got credit for the goal, with Ian Dargal and Conner Wing getting assists to give Avon a 2-1 advantage.
They extended the lead to 3-1 late in the first with 2:42 to play as senior Shane Docherty found the back of the net to give the Eagles the two-goal lead.
After the first period Avon outshot Orange 9-7.
The second period the Lions got within one, scoring with 11 minutes exactly as Hill put one past goalie Cooper Docherty making it 3-2 in advantage of Avon.
Again though the Eagles came right back, as senior Leo Goetz got an unassisted goal to make it a 4-2 game. The goal came at the 9:34 mark.
Avon extended their lead to 5-2 just over a minute later at 8:19 as Shane Docherty scored his second goal of the game, this time with Zach Zwierecki getting the assist.
They made it 6-2 with 1:19 left in the second with Zajankala getting his second goal of the night, Wing and Dargal on the assists to make it a four-goal Eagles lead.
Avon's aggressive offense controlled the tempo in terms of shots on goal, as they out shot Orange through two periods of play 17-13.
The third period was mostly defensive, with the Eagles getting the only goal, Zwierecki getting his second goal of the game, scoring with 8:40 left to make it 7-2.
The Eagles ended the night with the advantage in shots on goal, 21-18.
Avon will be in action on Saturday in North Olmsted as they once again take on the Comets of Amherst Steele. Orange will be back on the ice Saturday afternoon in Elyria as they take on the Midview Middies.
Click Page 2 to See More Pictures From the Avon-Orange Matchup!

NEO Sports Insiders Newsletter
Sign up to receive our NEOSI newsletter, and keep up to date with all the latest Cleveland sports news.