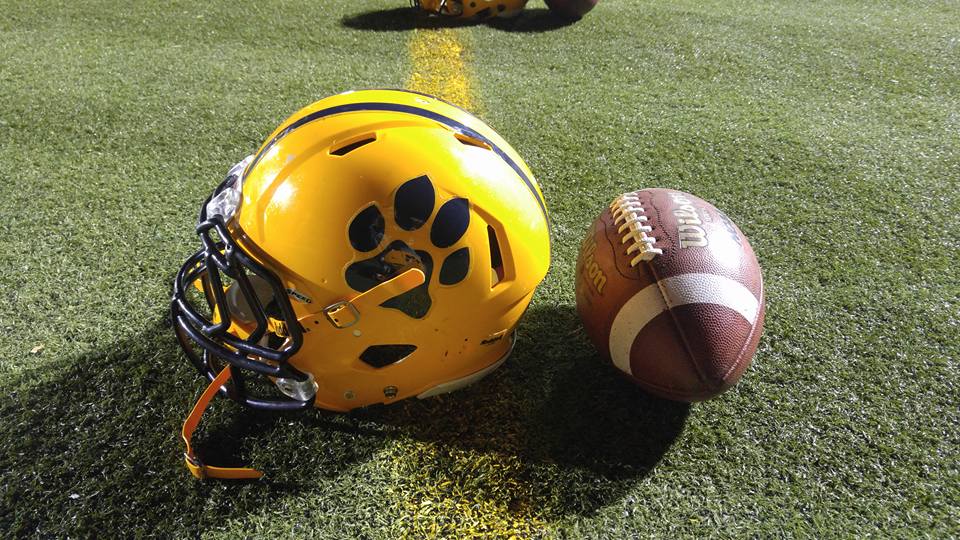 St. Ignatius won 24-14 this past weekend over Liberty to advance to the OHSAA State Championship Game in Division One against Cincinnati St. Xavier.
While everyone is excited, not many are surprised because of the man in charge of the program, the legendary Chuck Kyle.
I recently sat down with Ed Daughtery of the ACP network for a book entitled "Cleveland's Finest"  which featured and entire chapter on St. Ignatius and Chuck Kyle. Ed has had the pleasure of calling countless St. Ignatius games over the years and he had these comments to share about the esteemed head coach Kyle.
( Below  you will find an excerpt from the book about St. Ignatius Football and head coach Kyle, if you would like to pick up the book you can by clicking on the below link)
https://www.amazon.com/s/ref=nb_sb_noss_2?url=search-alias%3Daps&field-keywords=Vince+McKee
Ed – I think overall , the person and the coach blend together and that's what makes him one of the most successful coaches in Ohio.  It is because football is secondary to him.  When you talk to former students and players, they will tell you that he was a better English teacher than a football coach. 
He is somebody that truly lives by the standards that he sets, as he has high expectations for himself and players.  That doesn't mean that he is overbearing or grouchy because every coach gets that way.  They are going to have the time when they get frustrated because they know that you can do better.  That is a key that his players and classmates say makes him a good leader. 
He has always had that desire to get to the next level.  It can be a student who has a C grade average in English to have a desire to learn about Chaucer and the other classes of English literature, and all of a sudden he has an A minus in the class. 
He can have an offensive lineman or receiver or a defensive back who through certain ways he can talk to in film breakdown, or getting on him at practice will challenge him to be better.  He will challenge to become more committed in all areas and that has led to average players becoming all state. 
He lives by the St. Ignatius motto of "Men for Others".  He is truly committed to the school and is what the school truly stands for.  He had been with the school for nearly fifty years going back to his time as a student there. 
His stability in the program is what draws people to the school because they know he is not going anywhere.  He has had other opportunities to coach at the college level and turned them down because he was where he wanted to be. 
With coach, you know what you're going to get, a humble man who is willing to teach.  He will tell you that each one of the state championships mean the same because each one was different.  People see that he is committed to the program and this had led to numerous generations of families to come to the school."
Vince – In your time calling games, have there been several that stand out to you that show the fighting spirit of the program along with the leadership skills of Coach Kyle?
Ed – There are several that really stand out for me.  The two state championship games are the easiest to recall because they had some of the biggest impact.  Much like players, broadcasters don't know when they will get to go back and take part in a state title game. 
With it being Division 1, it is always the last game that gets played in Ohio every year.  I did the lead in 2008 and 2011.  The 2008 game was extra special because it was the first time that had been back since 2001. 
I think that those games stand out the most as well as the playoff game in 2011 against St. Eds.  That game had gone back and forth and at the time was the most significant game in the history of the storied rivalry. 
It was decided on the final kick of the game after several turnovers led to a climatic conclusion.  I could never forget the game in 2009 at home against Clayton North Mount High School.  They were down 20-0 within minutes of the start of the game. 
They managed to get a quick score before the half to cut into the lead.  Jake Ryan, who currently played at Michigan, had an unbelievable series in the second half as he sacked the quarterback, which led to a fumble and touchdown. 
They came all the way back and held a 27 – 20 lead late in the fourth quarter before going on to win.  Last year's game against Mentor that ended up 57 -56 was a wild one.  If you tuned out when Mentor took the lead with four minutes to go by a score of 35 – 28 you missed eight touchdowns.  All of a sudden, the Ignatius team comes down the field and scores to send it into overtime at 35 apiece.  It ends up being a triple overtime thriller."
Vince – What do you see as the future of St. Ignatius football under Chuck Kyle to be?
Ed – I think some of the changes they're making in the OHSA will affect how they are winning championships.  In terms of drawing kids to the school to play, I don't think there will ever be a problem, if and when Coach Kyle decides to retire.  Right now, he is twenty wins behind Augie Bossu, the legendary coach from Benedictine. 
In terms of total wins, he currently has 301 and is closing in on Bossu.  Coach Kyle began his teaching career almost forty years ago, so he is into teaching.  He is sixty years old now and in terms of a personal setting, I'm sure retirement is on the horizon.  It doesn't mean anything; he may coach until he is eighty.  I don't feel that he is all about the record, however. 
I think his progression would be a couple more years until he is truly content to retire, I can see that happening 3-5 years from now.  There are some coaches in the system that have been with him a long time and may get promoted or they may bring someone else.  Whomever they choose to bring in to replace him will have a St. Ignatius tie."
Vince – Would Coach Kyle retiring effect the ability for the school to bring in top notch players?
Ed – You're always going to get players, people I talk to say as much, as they want to play football for a winner, they want to play there to continue the tradition of the family.  Many currently players have fathers and uncles that played there and it is pure tradition. 
There is a tradition and a legacy there that kids want to be a part of, and fathers want their sons to carry on.  You often hear that St. Ignatius and St. Ed's recruit kids, but that is not the truth.  Most of these children came from Catholic private grade schools.  The elements that are associated with St. Ignatius go far beyond football."
Vince- You had mentioned words like legacy, tradition and dynasty.  Can you give us an example of a tradition St. Ignatius has that keeps the kids coming back?
Ed – One of my favorite traditions is the Thanksgiving Day practice every time they have a game Thanksgiving weekend.  Most times the game is either a State Playoff semi-final or even championship game, depending on how the calendar falls.  They have a practice Thanksgiving morning, a light walk though with some timing drills. 
The alumni return to watch, other students come to support.  If you want to know why so many kids come to Ignatius, then take them to a Thanksgiving Day practice.  The wives and girlfriends of the current coaching staff make breakfast sandwiches, coffee, donuts and hand them out. 
The older players come back and it is a reunion type setting.  There is also a speaker that will come back and give them a pep talk.  Most times a former player or student of the school, whether it is Jack Corrigan or LeCharles Bentley, the effect on the players is always great.  It is about that sense of community which keeps the enrollment up and the desire to attend."
Vince – The motto of the school is "Men for Others".  Can you explain what that means to you and the students?
Ed – You see that on the football field during the Thanksgiving practice amongst other times throughout the school.  They may win at football but they are not a football factory. 
They are not Huntington Prep in basketball where they bring in kids from all over the country to win basketball games.  It is the legacy and sense of community again, that brings students to the school."