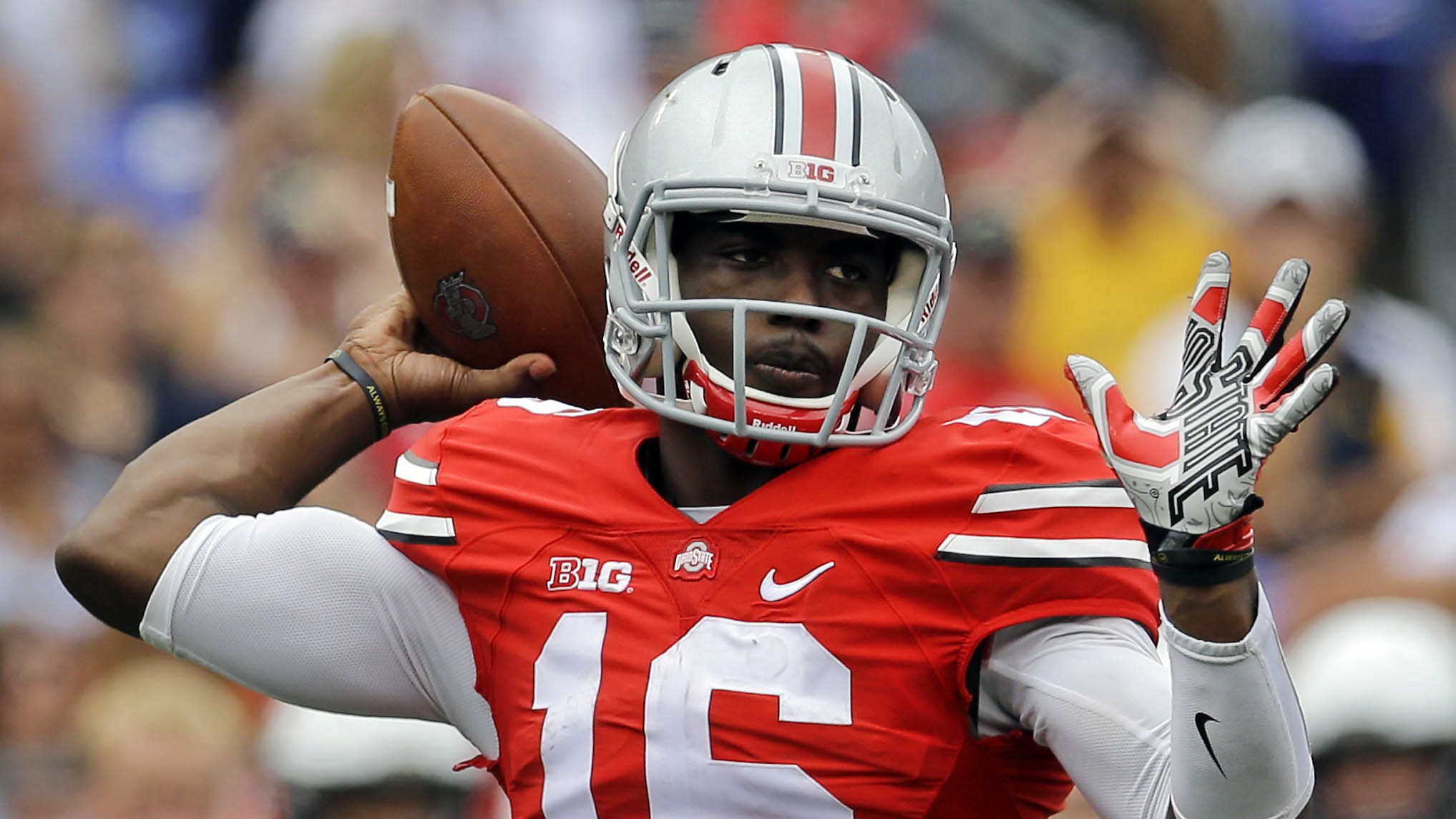 COLUMBUS – Ohio State Buckeyes QB J.T. Barrett posted on Twitter Wednesday that he intends to stay with the Buckeyes for his Senior year.
He spoke of it after the loss to Clemson in the Fiesta Bowl Saturday 31-0 and solidified his decision to the Buckeye Nation at about 3:00 pm Wednesday.
I'm coming back for my senior year. Much love to Buckeye Nation and thank God for the blessings. https://t.co/iOhLTX7FvR

— Jt Barrett (@JT_theQB4th) January 4, 2017
Barrett will have the opportunity to work with new coaches in his last year of eligibility with Ohio State that HC Urban Meyer brought aboard the staff Tuesday.