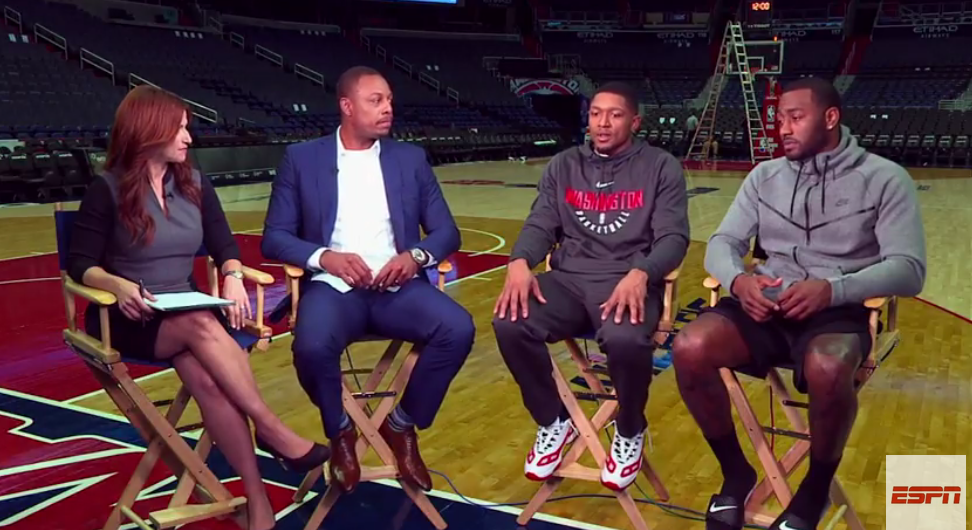 WASHINGTON– The Cavaliers and Wizards are facing off tonight in the nation's capital.
Prior to the showdown, Washington's John Wall and Bradley Beal sat down with ESPN's Rachel Nichols and Paul Pierce for "The Jump," and Wall offered up an interesting take about the 2016-17 Eastern Conference Playoffs.
"I think if you look at last year, people might say they did or didn't, but I think they didn't want the No. 1 seed for a reason because we would have played them in the second round," Wall said.
When Nichols followed up and asked him directly if he was saying that the Cavs purposely tanked the top seed, Wall didn't back away from his initial comment.
"Yeah to be honest," he continued. "I think they wanted to see us in the Eastern Conference Finals and we fell one game short of that.  I think we give them the best matchup problems of any team in the East."
Watch the full segment via ESPN below: