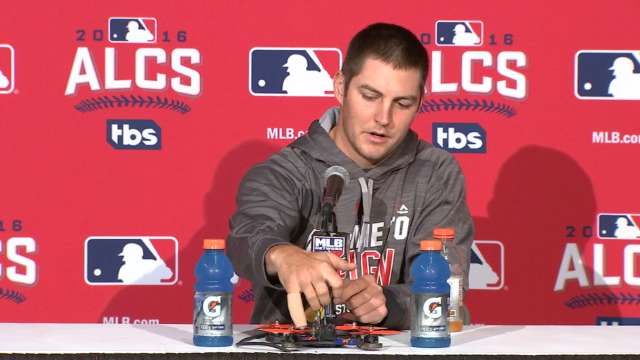 The Indians are going to wake up a Memorial Day in Boston a full 10 games out of first place in the American League Central Division.
They have played under their potential basically since opening day in Minnesota, when they suffered a 2-0 shutout at the hands of Jose Berrios, a sign of things to come for now the first 52 games of 2019.
Now that reality is what it is and this team is going to struggle to even come close to contending for a wild card spot in the American League (they sit 1.5 back of Boston for the last wild card spot), there has to be some decisions about the long term future of this team.
Basically is it time to clean house and start the rebuilding process they have been putting off since the start of the 2019 offseason started?
Yes.
The two players that likely the team is ready to dangle on the open market in order to acquire some true young talent and some Major League ready players that can help this offense are two of the same players that they spoke to other teams about this last offseason – starting ptichers Corey Kluber and Trevor Bauer.
Kluber has been on the injured list after getting clocked on the hand back on May 1st. Before the injury he was 2-3 with a 5.80 ERA, not overly impressive numbers.
As for Bauer, he's been equally as disappointing thus far in 2019, going 4-4 with a 4.11 ERA. He took another loss on Sunday, allowing four runs over six innings in a loss to the Rays.
There's already speculation from MLB Trade Rumors that again the San Diego Padres, a team that was eyeing either Bauer or Kluber in the offseason, could again be looking at Bauer to add to their rotation.
Considering where the Indians stand, and the fact that Bauer is not someone who wants a long term deal with anyone, this could be the time to ship him off and get what you can for him.
The Indians likely would get more for Bauer at this point than Kluber, he's healthy, younger and probably to most teams would have more upside.
This doesn't mean that the team wouldn't listen to offers for Kluber, but again Bauer may be the key for this team to get some offense and unload a player that is going to again (if he can get back to from) be worth quite a bit of money in 2020.
As for other players on the team, yes there's always going to be rumblings about moving a player like Francisco Lindor, but I don't think this team is ready to unload their most marketable player just yet.
But Kluber and/or Bauer – yes, I can see it happening, and it might just be the one thing this team has to do to try and save the season – and get some players that can actually help the farm system and maybe the current inept lineup right now.

NEO Sports Insiders Newsletter
Sign up to receive our NEOSI newsletter, and keep up to date with all the latest Cleveland sports news.