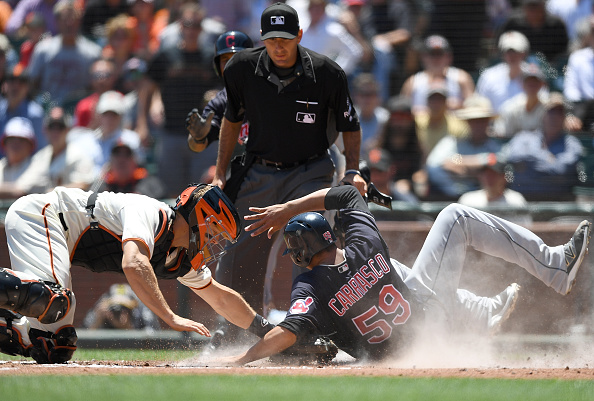 There's not many positives when you start the second half of the season with a lackluster road trip that saw you lose five of six games to two last place teams.
Somehow though the Indians managed to fall in all but one game to the Oakland A's and San Francisco Giants, two teams that are going nowhere fast in 2017.
While the Indians are somehow still atop the AL Central, they won't be going anywhere either if they don't find a way to get back on track – and fast.
They will get their chance to start getting back in the win column on Friday at Progressive Field against another last place team in the Toronto Blue Jays, but right now, nothing is a for sure with this underachieving team.
Here's three takeaways from another late inning collapse and loss in San Fran.