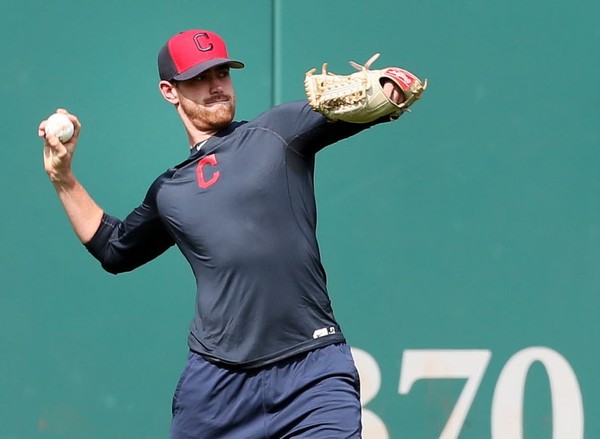 ST. LOUIS– The Cleveland Indians struck early scoring and never looked back, topping the St. Louis Cardinals 5-1 and avoiding a sweep
The Tribe put up four of their five runs in the first three innings. For the first time in this series, Cleveland outhit St. Louis, 9-6.
The team has off tomorrow but will head to Oakland for a three-game set against the A's that begins on Friday. Until then, here are three takeaways from Wednesday's win.
1. Bieber fever
Shane Bieber continued to impress on Monday, earning his third career Major League win.
Bieber went six innings, giving up six hits and one earned run while striking out five. This was his first Major League start where he didn't fan at least six batters. But nevertheless, the rookie used his slider to bait the Cardinals into swinging low out of the zone and then caught them looking with his four-seamer.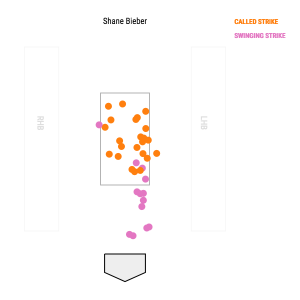 Making things even sweeter on Wednesday was the fact that Bieber recorded his first Major League hit in his first start in a National League ballpark.
In his second career plate appearance, Bieber doubled to left. He ended the evening going 1-for-3 from the plate with two strikeouts. He's the 34th Indians pitcher to record a hit in his first game as a batter.
What do you mean "pitchers can't hit?"

Bieber is batting .500 in his Major League career!

Shane is now T1137 in franchise history with 1 career hit.#RallyTogether pic.twitter.com/eSo90GCM7H

— Cleveland Indians (@Indians) June 28, 2018
2. Getting to Flaherty early
The Indians put up four runs on starting pitcher Jack Flaherty through the first three innings, giving themselves an early 4-0 lead.
In the second frame, Edwin Encarnacion and Lonnie Chisenhall both hit solo home runs to make the Tribe's lead 2-0. In the third inning, Chisenhall struck again driving in a run with a force out. Jason Kipnis followed him up with an RBI single, and just like that, the Tribe had a four-run cushion.
Flaherty went four innings, giving up those four earned runs on six hits. Not too shabby, considering Flaherty didn't allow more than one run in each of his previous three starts.
3. Ramirez's streak continues
Normally when we are talking about a streak from Ramirez, we mean Jose; however, today's notable streak belongs to Tribe reliever Neil Ramirez.
After pitching 1 2/3 scoreless innings on Wednesday night, the latter Ramirez extended his scoreless streak to a whopping 14 games through 13 1/3 innings. His streak remains the longest by a Tribe reliever this year, in both games and innings.