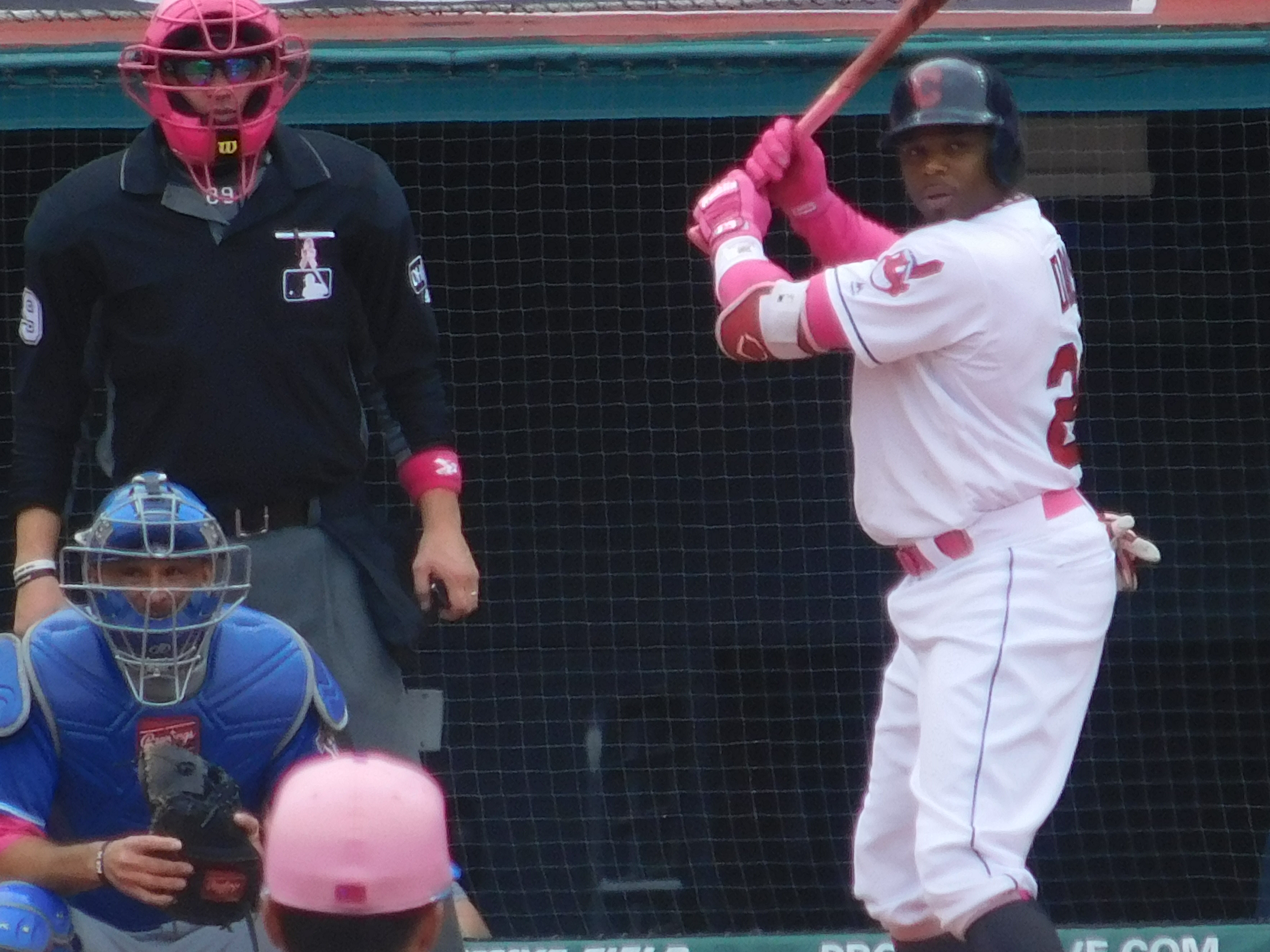 With all the excitement about the Indians getting Jays slugger Josh Donaldson late on Friday night, the team today made a couple roster moves, adding him to the 40-man roster.
Adding Donaldson does not mean he's going to be playing right away, but it does mean that the team feels he's close to being in the lineup at the Major League level.
There's a feeling that a decision will be announced today if the team is going to send Donaldson to the minors to keep getting ready and further away from the calf injury.
The team also added back to the roster outfielder Rajai Davis, who was out for last 10 days with a 'Non-Disclosed Medical Condition,' which we all learned was hemorrhoids thanks to the teams TV broadcast.
Davis wasn't the only addition, as the team added a catcher to the mix, calling up Eric Haase recalled from Triple-A Columbus.
Also added to the Major League roster from AAA Columbus was right handed pitcher Jon Edwards. This season the 30-year-old was 2-1 with 4 saves and a 3.63 ERA in 34 relief appearances.
The team sent one player packing, as the club designated pitcher Evan Marshall for assignment.
Marshall appeared in 10 games at the Major League level with the Tribe this season, giving up six runs in seven innings in his time on the mound.
Roster moves:

– INF Josh Donaldson added to active ML roster
– OF Rajai Davis activated from DL
– C Eric Haase recalled from Triple-A
– RHP Jon Edwards selected from Triple-A
– RHP Evan Marshall DFA'd#RallyTogether pic.twitter.com/c92aPDM6Mm

— Cleveland Indians (@Indians) September 1, 2018