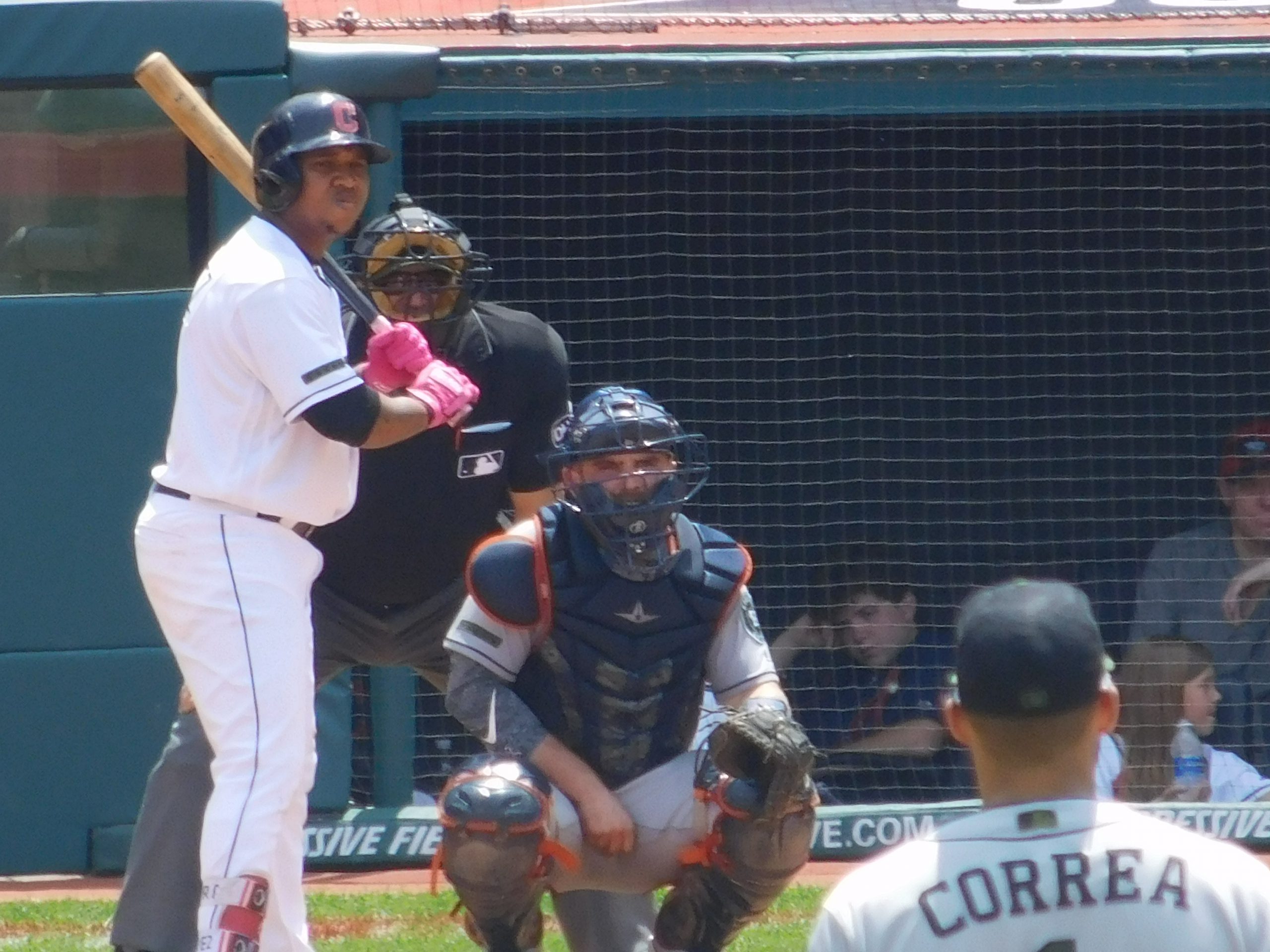 Two big name Indians are not with the team today after manager Terry Francona confirmed Sunday the club has told them to stay away after breaking Covid-19 protocols.
The two players are third basemen Jose Ramirez and DH/OF Franmil Reyes, and the incident that has the two sitting at home took place Friday in Goodyear, Arizona.
The incident happened when Reyes went to get a haircut on Friday, and met with Ramírez at an indoor restaurant the same day, becoming in contact with the player who was third overall in the AL MVP voting last season.
Francona said that the pair have had another test, and that the league has been notified about the incident with the hopes the two will be back with the team sooner than later.
"They have been re-tested, as everybody is," Francona said Sunday morning of Ramirez and Reyes.
"This is now, though, a league protocol thing. We're pretty fortunate here, we have some medical people that are right on top of things, and they came right to me and they said 'Look, his what we're doing. We're informing the league'…and just, the players themselves actually self-reported, that they had made a mistake.
"So we told them, we said, this is not our rules. These are the rules that [the MLB Players Association] came up with, we have to enforce them."
The Indians know all too well about breaking Covid-19 protocols, as last season the team had to send two starting pitchers, Mike Clevinger and Zach Plesac, to the team's training facility in Eastlake after the two snuck out during an August series in Chicago.
It's also not the first incident concerning Covid for Reyes, who last year attended a 4th of July party and was seen in photos without wearing a mask, and was asked to stay away from the club.
Last season Reyes hit .275 with nine homers and 34 RBI in 59 games.
The Indians are getting use to players breaking Covid-19 rules, as last season two of the team's starting pitchers, Mike Clevinger and Zach Plesac were kept away from the Indians after violating protocols in Chicago.
Francona said on Sunday that Major League Baseball is well aware of the situation with the Tribe and the organization is awaiting word on when the pair may be able to rejoin the team.

NEO Sports Insiders Newsletter
Sign up to receive our NEOSI newsletter, and keep up to date with all the latest Cleveland sports news.