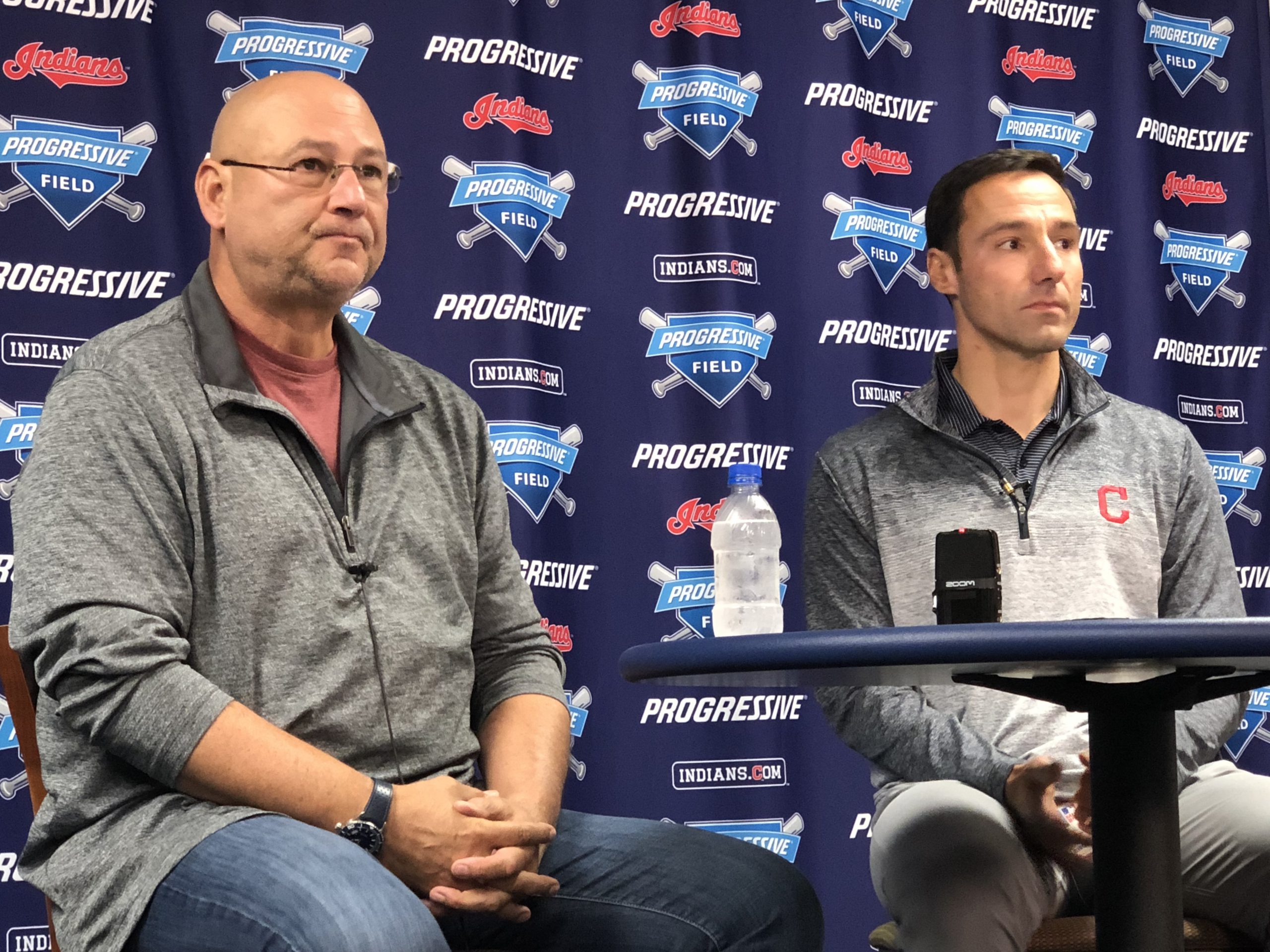 If you ask most Indians fans, they will tell you that in their opinion the team has not progressed thus far this offseason, and have taken a step the other way with spring training less than 60 days away.
One who doesn't share that feeling is Indians President Chris Antonetti, who on Wednesday spoke to Fox Sports Indians field reporter Andre Knott and company on News Radio WTAM 1100.
Antonetti, who always is looking on the bright side, says that the team has already met some goals, and likes what they have done in terms of moving forward and adding some players for 2019.
"What we are trying to do heading into the off-season is two things – and that is first and foremost feel like we have a team that is capable of wining the AL Central for a 4th year in a row in 2019 and advancing beyond that, but also we're trying to position our organization for sustained success beyond that," Antonetti said.
"Those are really to our primary goals and we feel like the moves that we've made to this date have actually advanced us and both of those efforts."
The biggest move by the team was to bring back first basemen/DH Carlos Santana, in the process losing the power in the lineup of Edwin Encarnacion.
Antonetti thinks that adding both CSan and Tampa Bay Rays prospect Jake Bauers will make the Indians a better team in 2019.
"We feel in getting back Carlos Santana and Jake Bauers specifically and the trade addition of Jordan Luplow in the outfield will very much impact our Major League team, fit very well with the balance of our roster," Antonetti told WTAM 1100.
"We've done that while also bringing In some young talent into the organization, so we feel like we're in a better position today then we were at the start of the offseason."
Fans will point to the extreme number of players that have left the team via free agency or trade this offseason so far and argue that the team can't possibly be in a better spot than when they left the field in game three of the ALDS loss to the Houston Astros.
While that may be true as it stands on December 20th, Antonetti says that this team is not done with adding and making moves to make sure they have a roster ready to go and compete come the end of the March when the season starts.
"I think where we are there's going to be some turnover on our roster, that's just the realities and the way baseball works," Antonetti said.
"We have a lot of very good players, and as those guys continue to mature, they get more expensive, and the realities of our market is that we will have to make some difficult choices."

NEO Sports Insiders Newsletter
Sign up to receive our NEOSI newsletter, and keep up to date with all the latest Cleveland sports news.