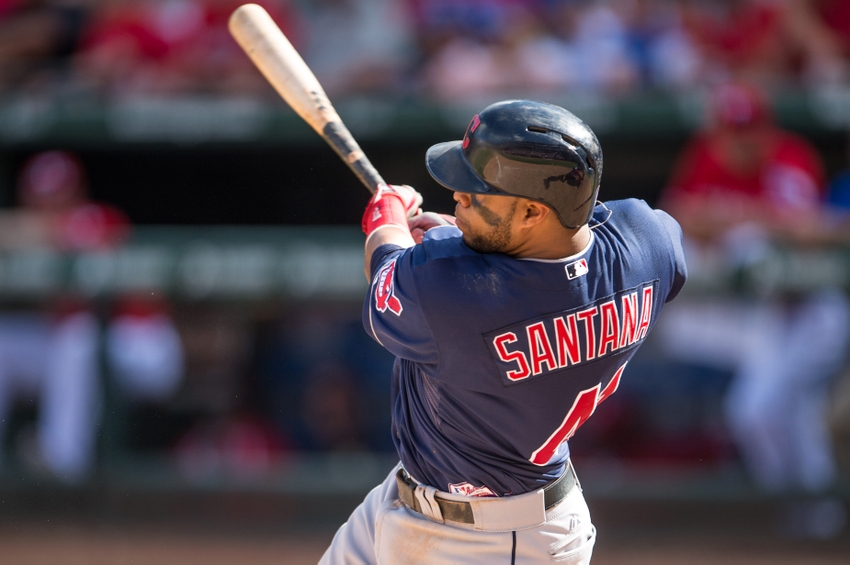 Indians general manager Mike Chernoff and the teams' front office were busy last week at the 2018 MLB Winter Mertjnfs in Las Vegas, wheeling and dealing to shed payroll.
The team was able to pull off a huge deal on Thursday, trading slugger Edwin Encarnación to the Seattle Mariners in a three-way deal that eventually netted the Indians both Carlos Santana and Jake Bauers after the team turned around and traded Yandy Diaz to the Tampa Bay Rays.
There was more work to do for the Tribe, as Friday night the team traded first baseman Yonder Alonso to the Chicago White Sox for a minor-league prospect.
The team has gotten rid of quite a bit of payroll, but there are still questions as to how they're going to fill various roles on the roster.
Chernoff spoke to "Mad Dog" Mike Russo on MLB Network about the recent flurry of activity done by the team.
"I mean it's hard to lose a guy like Edwin and everything for what he's meant both in our clubhouse and on the field," Chernoff told Russo.
"Atthe same time we felt like we were able to shed some payroll for this year because of what Edwin was making and sort of defer some of that to a player that has two years left on their contract in bringing back Carlos Santana, a player that we know exceptionally well."
Santana is no stranger to the Indians and Chernoff says knowing what they were going to get back in return made the deal make a lot more sense for the franchise.
"This is a guy (Santana) that meant a lot to this team and this ball club over the 6-7 years that we had him at the major-league level," Chernoff said.
"We know everything that he brings to the table and we're excited to have him back with the team."
The other big question mark now is what the team is going to do with newly acquired prospect Jake Bauers as he can play both first base in the outfield.
Chernoff says that his versatility is going to mean a lot to the Indians starting in spring training of 2019.
"Jake Bauers is a young player that just broke into the league last year with Tampa – we are really excited about his future," Chernoff said.
"He had been mostly a first baseman, a really good defensive first baseman who has played a little bit of outfield in the past few years and we feel like provides a little bit of versatility."
Getting Bauers plate appearances seems to be a focus for the Indians, and from the sounds of it Bauers could wind up both and first and the outfield quite a bit in 2019.
"Now that we've traded both Edwin and yonder Alonso We feel like there may be more of an opportunity for Jake at first base then there was when we first acquired him," Chernoff said.
"His versatility Is really helpful especially in today's game especially with a young player having the ability to play a couple of spots is important in a way to be able to get his bat in the lineup more often."
For now, the Tribe has been able to not have to deal one of their top starters from their stellar rotation in order to shed the payroll that they said they sorely had to do.
Chernoff says that who knows what's next for the team but as of right now things seem to be moving forward.
"We ended up sheding quite a bit of payroll for this year which was important for us but at the same time almost sort of extending deals," Chernoff said.
"We've had a couple of transactions that shows ownership's investment, Carlos Santana has a guaranteed contract of 18 million next year and we were able to extend Carlos Carrasco through 2022."
While there's holes to fill, Chernoff says that there's never been a thought of tearing down, but just making moves to get some money freed up for future transactions.
"Essentially we have been able to defer some of those payroll savings Into future investments and also try to invest into this ball club and make sure that we're staying around for the long term," Chernoff said.

NEO Sports Insiders Newsletter
Sign up to receive our NEOSI newsletter, and keep up to date with all the latest Cleveland sports news.