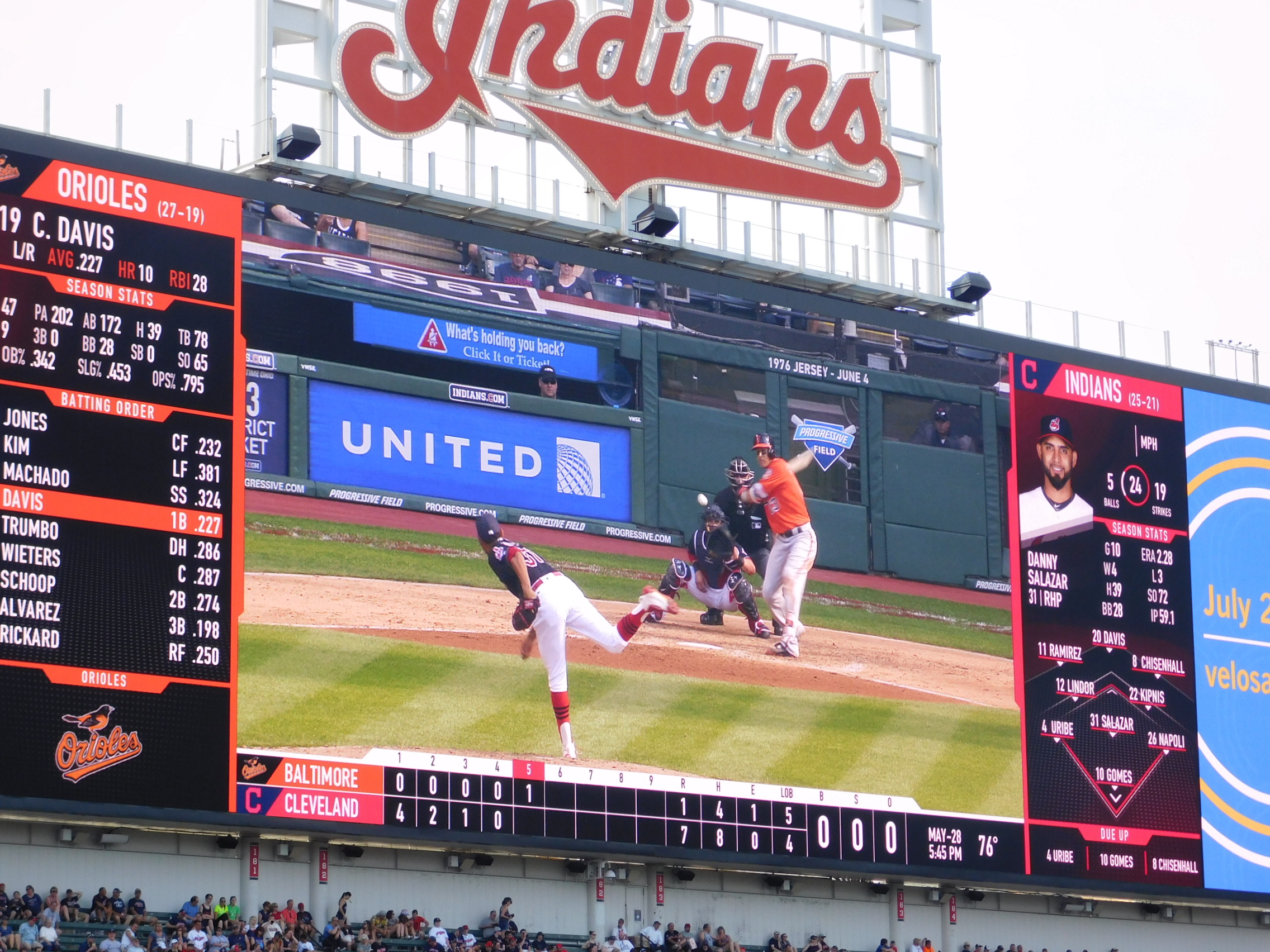 CLEVELAND – It's been awhile since the Indians have sat in first place this late into a season, the 2013 season to be exact.
The Tribe Saturday got a wild comeback from the Royals to top the White Sox in Kansas City, and a home win over the Orioles to move into first in the AL Central at 26-21.
Their part came with a pounding of one of their old friends, pitcher Ubaldo Jimenez, who now resides in Baltimore with the Orioles. They chased Jimenez in just 1.2 innings, slamming him for six runs, three of which were unearned, in an eventual 11-4 win.
The Indians didn't wait long to jump on their old friend, as they put up four runs in the first, thanks in part to a well executed double steal, and a key Yan Gomes single through the hole at second to quickly make it 4-0.
With the heat pounding down at Progressive Field hitting 90 during the mid-day affair, Indians starter Danny Salazar had to fight to go six innings in the win.
He also had to sit during some long early stretches, as the Indians offense put up seven runs over the first three innings, something you would think would help but could also hurt a pitchers' momentum.
"On a day like that you are expecting to feel like everything is great, then you start losing a little bit of control on your delivery," Salazar said.
Overall Salazar went six innings, allowing two runs on six hits with two walks and five strikeouts, and his ERA is now at 2.39 to go along with his 5-3 record in 2016.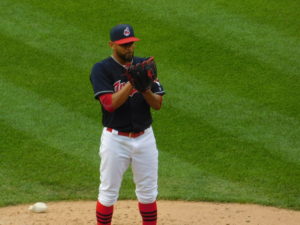 "Their lineup, they make you work, they are so big and strong," Indians manager Terry Francona said.
"Because (Salazar) wasn't in a ton, he probably had to work harder, but with saying that, you look up and he doesn't give up a lot of runs, even on a day when he didn't get quite as deep."
The Indians offense though did more than enough against four different Baltimore pitchers, as they outhit the O's 11-4, with Carlos Santana, Juan Uribe, Gomes and Lonnie Chisenhall all getting two hits in the win.
Chisenhall left the game with some blurred vision after a slide into second, but he appears to be okay according to Francona.
The win puts a half a game between the Indians and White Sox, and while there's a ton of baseball still to play, this team seems to be finding ways to win, even without some of their star players like Michael Brantley and Carlos Carrasco.
"There's people filling in, coming up here doing a good job competing, doing what they can," Mike Napoli said. "It's going to take all of us to do this."
As of now, they are taking care of business, and Sunday at 1:05pm have yet another chance to win a series as they send Mike Clevinger to the mound again Chris Tillman for the Orioles.

NEO Sports Insiders Newsletter
Sign up to receive our NEOSI newsletter, and keep up to date with all the latest Cleveland sports news.