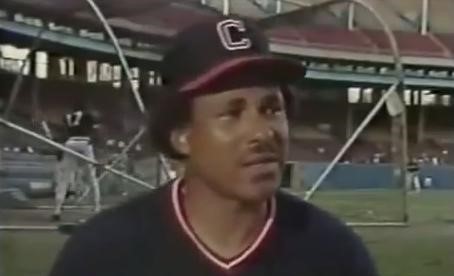 The Cleveland Indians own the longest win-streak of the 2016 MLB season, extending their streak to ten game on Monday night.
It was the ninth time in the last 50 years that the Tribe has won ten games in a row.
Tuesday night in Atlanta, the Tribe has a chance to extend that streak to 11 games, which would be the longest in franchise history since 1982.
The Tribe won 11 in a row from May 23rd to June 4th in '82, and would go on to finish the season 78-84.
The Tribe won 11 consecutive regular season games combined between the end of 2013 and the season opener in 2014, but lost a playoff game in between those two regular seasons.
The first time the Indians achieved the feat was 1941.
The Tribe also won 11 straight games in 1954, when the Tribe did it twice.
By the way, that 1954 team went 111-43 in the season, which still stands today as the best regular season record in franchise history and the second-best win percentage (.720) in a regular season of at least 154 games.
The Tribe would end up getting swept by the New York Giants in the 1954 World Series.
The most recent Indians' 11-game win-streak went from September 8th to September 20th, but the Tribe also achieved another 11-game win-streak earlier in the season from May 13th to May 23rd.
That is one of only two seasons in MLB history in which a team had two win-streaks of 11 games or more. The other streak came last year by the red-hot Toronto Blue Jays in 2015.
What the Tribe did in 1954 was even more remarkable because during their 11-game streak in May they played two sets of double-headers, extending their streak to 11 by winning both games of a double-header Sunday on May 23.
They also had a double-header during their September streak in 1954.
If the Tribe wins on Tuesday night, with Corey Kluber on the mound, they will be two games shy of tying the franchise record for consecutive wins, (13) which was accomplished in 1942 and 1951.

NEO Sports Insiders Newsletter
Sign up to receive our NEOSI newsletter, and keep up to date with all the latest Cleveland sports news.