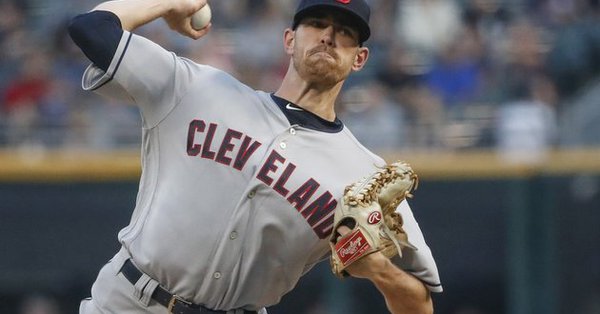 After two impressive wins following a Monday setback to the Rangers, the Indians will look to wrap up their road swing with a solid 6-1 mark should they take care of business this afternoon in Arlington.
Shane Bieber is hopeful the team will have the same success on offense the team did the last two nights, as he will take the mound looking for his 7th win against just two losses.
The Indians offense has been the biggest reason the club has won 10 of 14, and the team has scored at least eight runs in six of their past 13 games.
They will look to keep that pace up today against Rangers starter Mike Minor, who enters Thursday's affair at 6-4.
He's been impressive this year, as he's fifth in the American League with a 2.63 ERA and has struck out 99 in 95.2 innings.
After today the Indians are home for six, including three with the Tigers and then three with the Royals.
Here's today's Indians lineup:
Lindor SS
Mercado LF
Santana DH
Luplow RF
Ramirez 3B
Kipnis 2B
Plawecki C
Bauers 1B
Martin CF
And the Rangers lineup
Choo DH
Santana RF
Andrus SS
Cabrera 3B
Calhoun LF
Odor 2B
DeShields CF
Guzman 1B
Mathis C