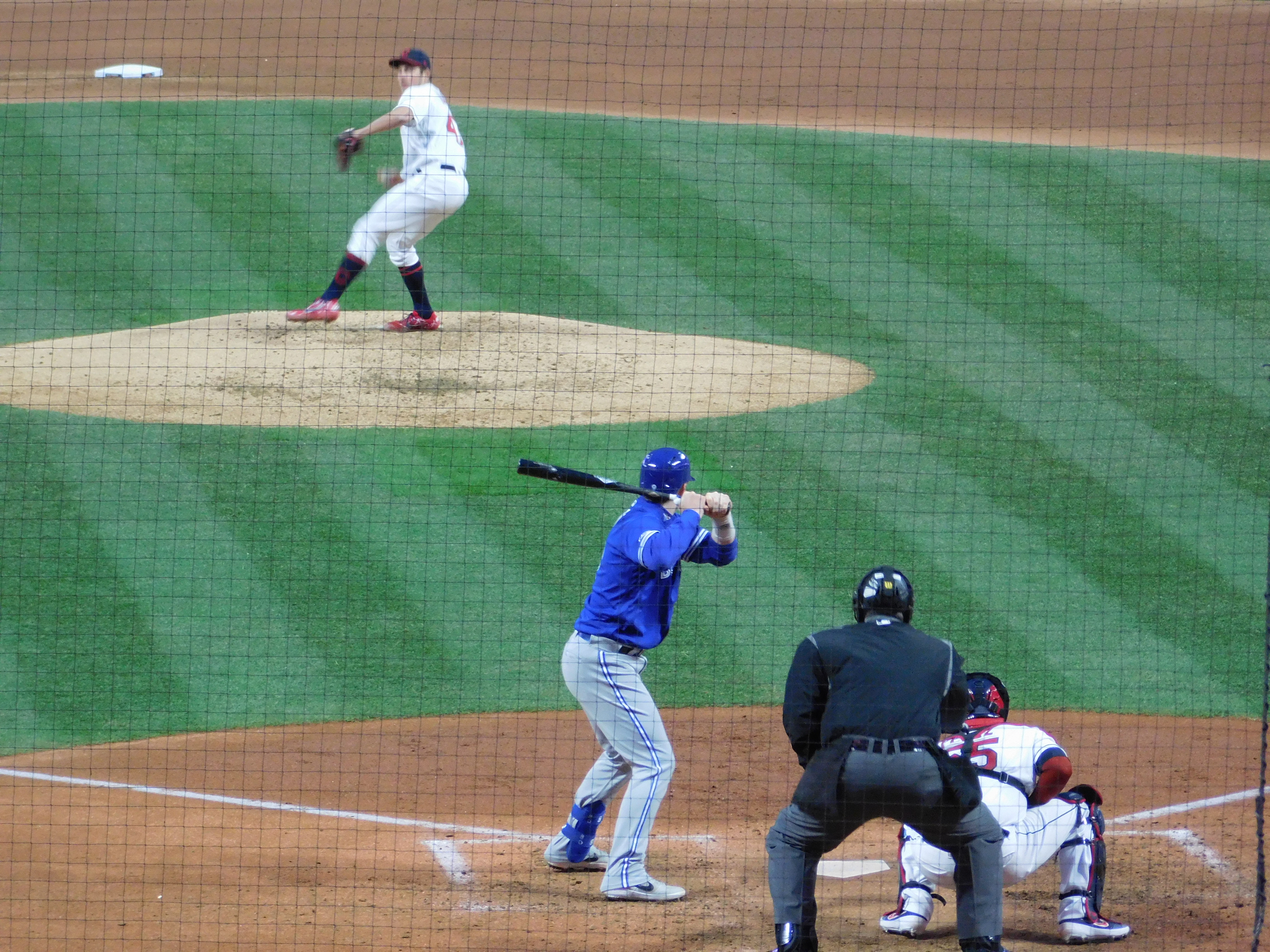 CLEVELAND – Trevor Bauer worked all offseason to develop a change-up, and two games into 2019 it's paying off in what seems to be a ton of ways.
The Indians starter wasn't perfect, but he was good enough to take a no-hitter through seven innings, throwing 117 pitches in an eventual Tribe 4-1 win to improve to 3-3 on the year.
Bauer's six walks and a hit batter did him in as to why he couldn't go back out, but it was the right move to not let him come back out for the final six outs despite having the no-no in place.
Jon Edwards pitched a sloppy two outs in the eighth before Brad Hand was brought in with the bases loaded, and he was able to get the final out in the frame.
Freddy Galvis stopped Indians history in the ninth with a leadoff single, and the Jays made it interesting with a couple hits off Hand to make it 4-1 with runners on second and third with two outs in the ninth.
He was able to close the door, and save his third game on the year already, getting the win for Bauer.
Here's a couple quick takeaways from the win in front of a sparse crowd at Progressive Field.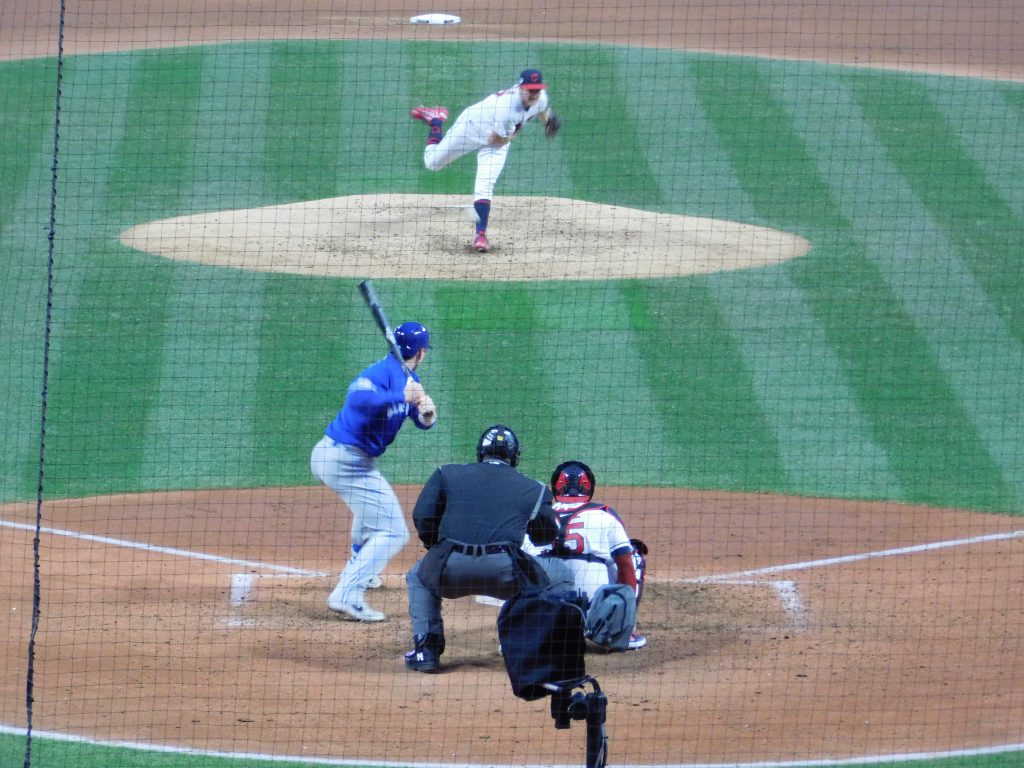 1. Bauer Power
He overcame a tough third inning, as the Jays had a pair of walks and a hit batter to load the bases with no outs.
Bauer got tough and bore down, and he got two swinging K's and a fly out to end the frame with no damage. He admitted that it was a tough inning early, but he was able to keep it in check and got the two huge K's with the line out to center to save the scoreless tie.
The Indians offense finally got the lead for good with two runs in the fourth, but if the Jays would have pushed a run or two across, it could have been a very different game.
No one will talk about that third inning and how Bauer had to take care of business, but it was a big turning point in the game.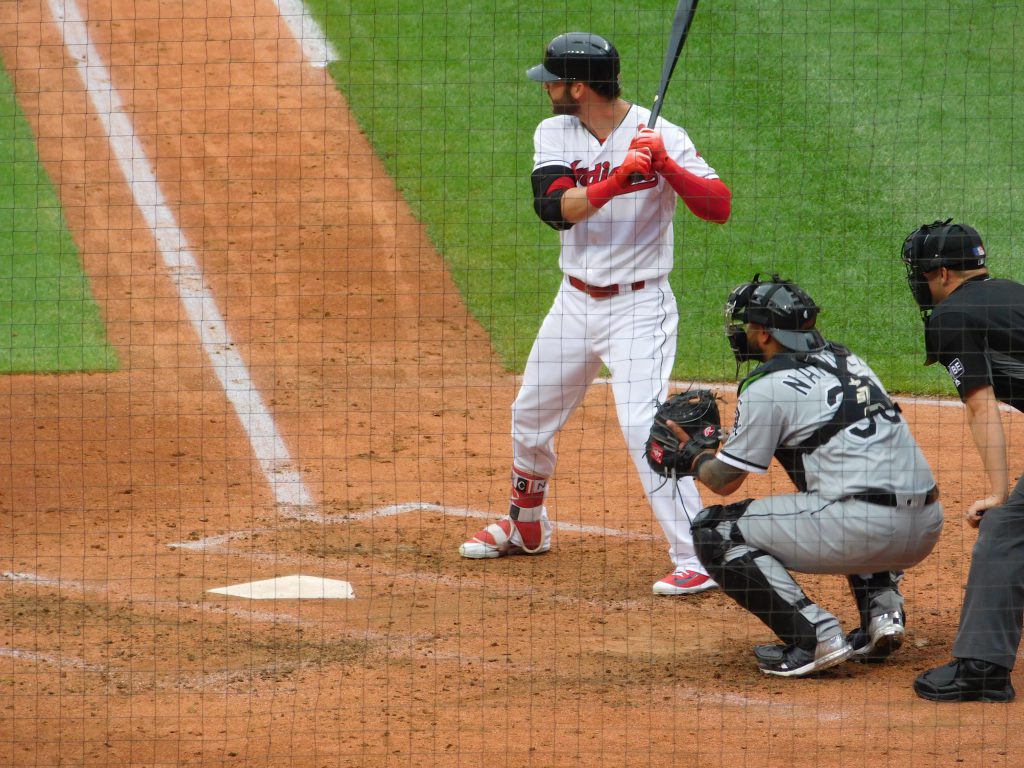 2. A Better Night for the 'O'
The offense put up four runs on seven hits, nothing huge, but enough to earn the win with the way this pitching staff was doing its job.
Leonys Martin and Tyler Naquin each got two hits, and Jake Bauers, Carlos Santana and Roberto Perez all added a hit in the win.
They seventh inning was key as up 2-0 the Tribe and were able to load the bases with no outs. Jose Ramriez got a run home with a sac fly, and then a Brad Miller walk got the Indians fourth run to cross home plate.
Again no one will talk about the way the offense performed, but at the same time the team gutted out four key runs and made it hold up.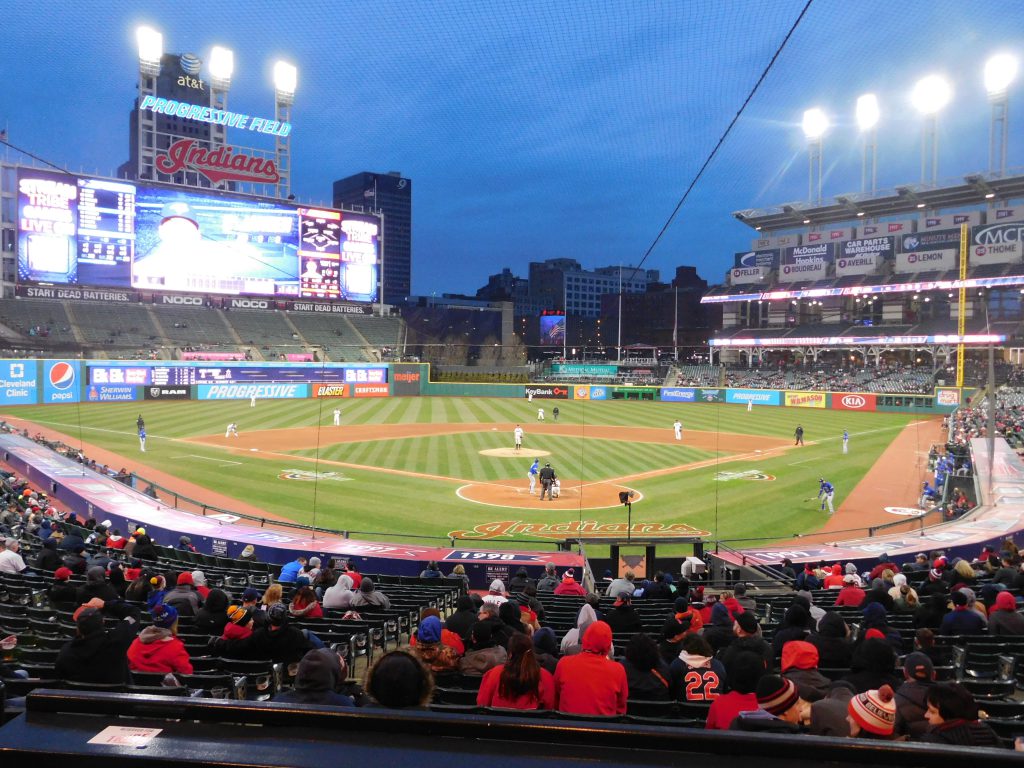 3. More About Bauer
How good has Trevor Bauer been in his first two starts? He became the first pitcher to throw 5.0+ innings in back-to-back starts to begin a season and give up only one total hit.
He also became the fourth pitcher in baseball's modern era to be pulled multiple times with a no-hit bid of 6.0+ innings in his career
Bauer is the first pitcher to throw at least 7.0 innings with one hit or fewer in each of his first two starts of a season since Lon Warneke in 1934 (18.0IP, 2H, 2R)
With the win the Tribe's number two is 1-0, with an ERA you can barely see – 0.64 ERA (1ER/14.0IP), with 17 strikeouts.
One final stat to note, Bauer has allowed four or fewer earned runs in each of his last 55 starts, the 2nd-longest streak in the Majors since 1990.
In other words – wow.