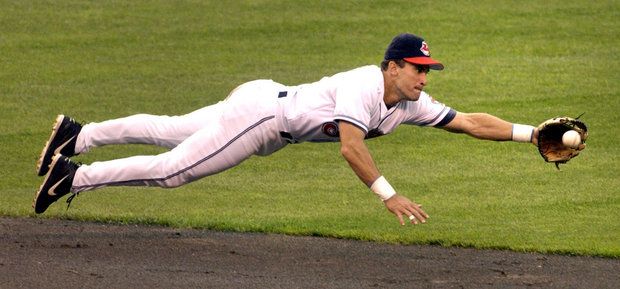 On Wednesday the Baseball Writers' Association of America for their voting in the Major League Baseball Hall of Fame were revealed.
The following players will be joining other greats in baseball in Cooperstown; Chipper Jones, Vladimir Guerrero, Jim Thome, and Trevor Hoffman.
In order to get into the MLB Hall of Fame, you need to receive 317 votes form the BBWAA., a total of 422 ballots were cast.
Omar Vizquel joined former teammate Jim Thome on the ballot this year but Vizquel received 156 votes, meaning that this year the former Indians All-Star shortstop will not be heading to Cooperstown just yet.
Current Indians first base coach Sandy Alomar Jr. played catcher for Cleveland during the 90s, which also happened to be during the same time frame as Thome and Vizquel.
Alomar Jr. had the following to say about Thome making it into the Hall of Fame:
Sandy Alomar Jr., on Jim Thome: "You know how there's a saying about good guys finish last? I'm so glad that a great, genuine person like Jim Thome is in the Hall of Fame. He was such a hard worker and a great teammate. He's the most genuine guy I've ever seen."

— Jordan Bastian (@MLBastian) January 25, 2018
The Indians former catcher also had a take on Vizquel not making it into Cooperstown this go around:
Sandy Alomar Jr. thinks HOF voters are focusing too much on Vizquel's offense. He called Omar "a human GPS" defensively. Said he was positioning back then the way fielders do now, but without the kind of data coaches now deliver. And Sandy shared this on Omar's warmup wizardry… pic.twitter.com/2a9Fus6g4v

— Jordan Bastian (@MLBastian) January 25, 2018