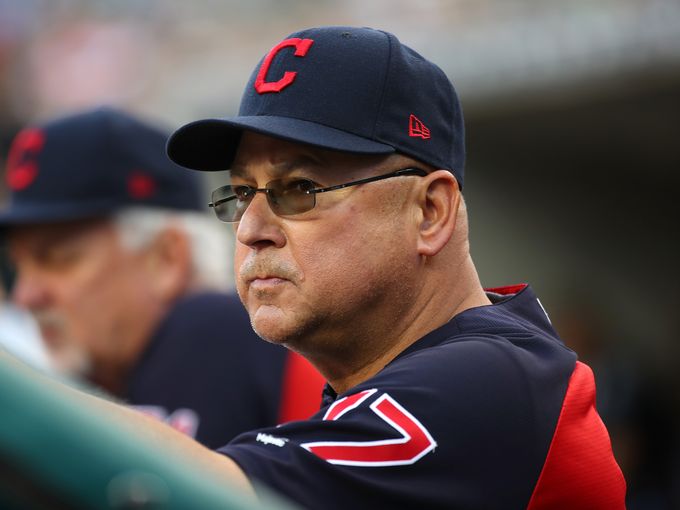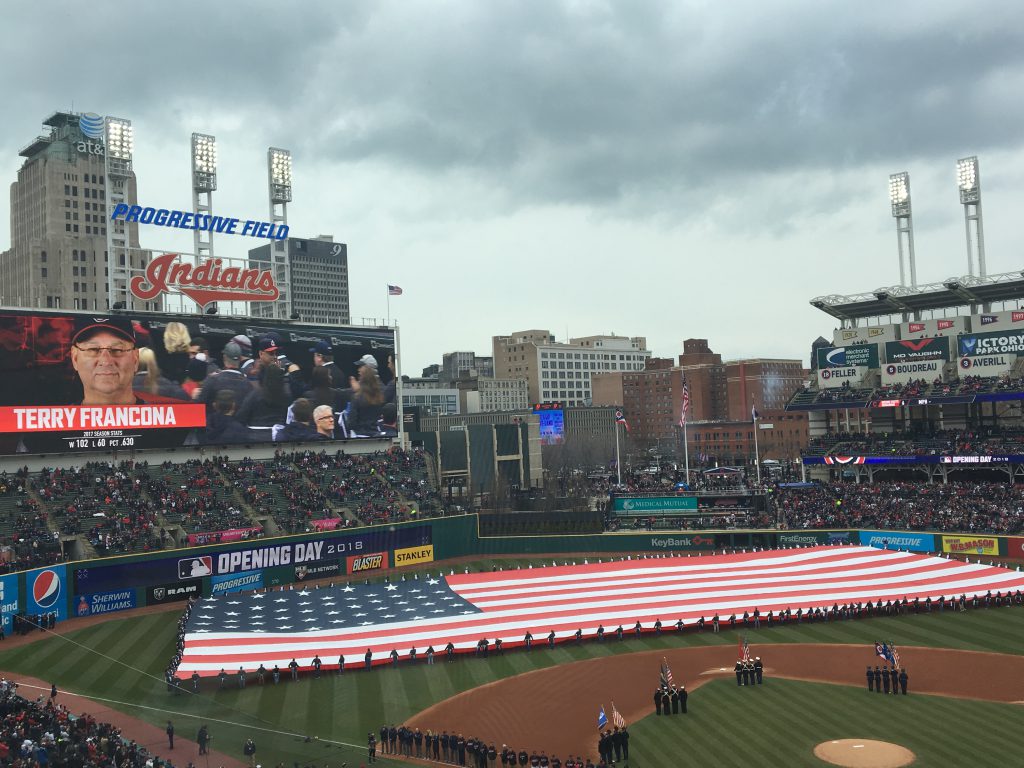 Indians fans have been spoiled since Terry Francona has taken over this franchise, yet don't seem to appreciate where he's led this team from.
When Francona arrived, the team had gone through a couple of forgettable managers, Eric Wedge and Manny Acta, who at times got the fans excited with fast starts or even in Wedge's case, one game away from the World Series, but overall both failed to reach the promise land.
In four seasons Francona had not only gotten the team to the World Series, but with the help of the front office had built a team with exciting stars like Lindor and Ramirez, and also a team filled with starting pitching that would make any team in the league jealous.
But now, with there still plenty of questions about if this team can matchup with the big dogs of the American League in 2019, there's more grumbling and anger about the franchise than there has been in a long time.
Yes there's still a ton of questions about the outfield – who is going to line up in all three starting spots on opening day, and yes the pen also has their share of question marks, but at the end of the day, do you really think this team isn't going to compete to try and get back to the Series once again?
Unlike last season, Goodyear will be an interesting place in 2019 for this group of Indians, as with positions to be won it will be fun to see what players can step up and win roster spots, and more so win starting spots.
Leonys Martin, Jordan Luplow, Tyler Naquin, Greg Allen, Brady Zimmer and Jake Bauers. All names that Indians fans should probably get use to hearing as they will all compete for the three outfield spots.
Yes there might be a darkhorse to be added, but likely these are the players who are expected to have the best shots to win the open spots, two of which were taken last season by Michael Brantley and Melky Cabrera.
Yet every day on twitter fans seem to want to spend more time expressing their utter frustration that this team hasn't opened their pocketbooks for a 'big name' player, and instead have focused on allowing the young players to have a shot.
From being called inept, cheap, not caring – the Indians front office and owner Paul Dolan have taken a beating this offseason, but the track record of delivering quality teams since 2013, teams that have always been in the playoff mix, should be enough to allow some leeway – right?
Without getting too deep into it, the team eyed cutting payroll about as soon as the offseason began, and why fans are upset all they need to do is look at attendance for the team in terms of where they stand in Major League Baseball – 21st a year ago (24,083 a game), 22nd in 2017 (25,285 a game), and this off a World Series run.
It's not popular to bash fans for not going to the ballpark, but it is a direct reason as to why this franchise has had to shift their focus some to giving young players shots in the outfield and bullpen, and have had to deal some players with sizable contracts (Yan Gomes, Edwin Encarnacion, Yonder Alonso), and let others walk (Brantley, Cody Allen, Andrew Miller, Lonnie Chisenhall).
Fans have made their minds up about how they feel about this team, but before you declare you're 'not going to watch a game' or 'not go to the ballpark' this summer, remember this – this is a team that deserves your support, they've earned it.
They have given fans memorable playoff rides, have put up solid regular seasons in winning three straight AL Central Titles (something that hasn't been done since the 90's), and again, they still have a roster that's the best far and away in the American League.
So all this anger and bitterness – put it away for awhile.
Let's sit back and enjoy the ride a bit, if the team fails – take all your energy (as it seems plenty have already done) and put it behind a football franchise that before winning five of their last seven games this past season had lost or tied 37 of of their last 41 games, yet they seem to get a pass from the Cleveland fan base.
Will the Indians win a World Series in 2019?
I don't know – and neither do you. Just remember this – no one felt they would in 2016, and they were two runs away from doing it.
If you want to declare the 'season over' before Spring Training even starts – feel free – but something tells me that you'll be back if this team finds its way, and with the guy sitting on the bench and his ability as a future Hall of Fame manger, as well as a front office that has always been aggressive in making deals to make the team better – I am betting they will have this team right back in the postseason mix in nine months.
From there, who knows – but don't at least deserve a chance?
Pages: 1 2