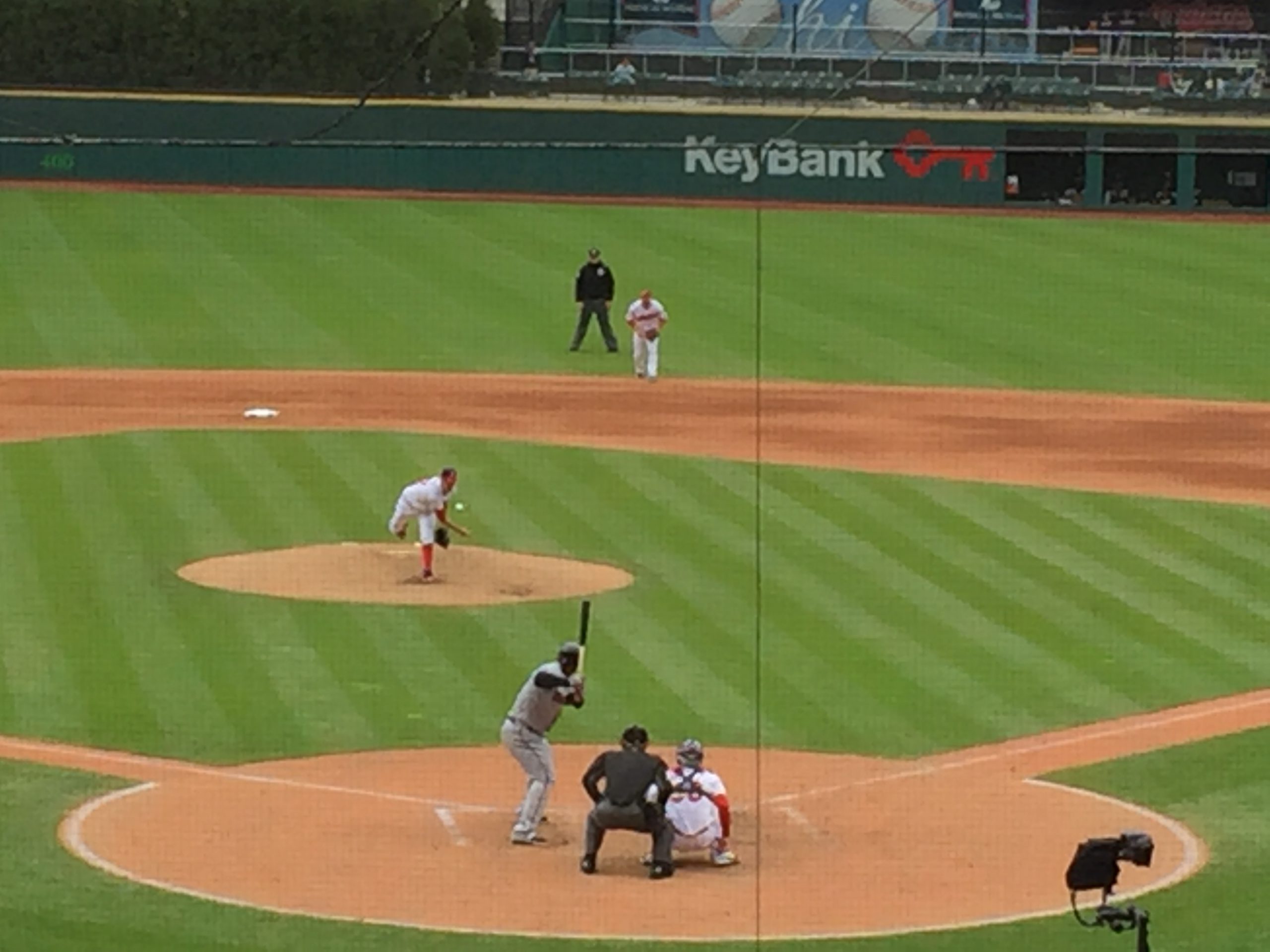 CLEVELAND – The Minnesota Twins got the first hit of the ballgame in the 2nd inning from first baseman, Byung Ho Park with a double.
A few batters later, Eddie Rosario hit a single to right field allowing Park to come around and give the Twins an early 1-0 lead. The next batter, Juan Centeno hit a double to center driving in Rosario to extend the Twins lead to 2-0 in the 2nd.
The Cleveland Indians did not get their first hit of the game until Carlos Santana hit a single in the 3rd inning. Jason Kipnis followed up with another single and gave Francisco Lindor an opportunity with runners on the corners with 2 outs. Lindor struck out to end the 3rd.
In the 4th inning Jose Ramirez and Tyler Naquin hit a single each but were left on base,
After giving up an RBI double to Centeno in the 2nd inning, Cleveland Indians starting pitcher, Trevor Bauer, set down 12 straight Twins hitters before giving up a walk in the 6th inning to Miguel Sano but struck out the next batter, Park to end the 6th inning.
Bauer did not allow a hit from the 3rd inning until the 7th inning when Twins second baseman, Jorge Polanco hit his first Major League home run to center field which extended the Twins lead to 3-0. Centeno hit a single between short stop and second, which lead to Bauer's exit.
Joba Chamberlain came in on relief and struck out Santana to end the 7th inning for the Twins. Chamberlain struck out the Twins in order in the top of the 8th.
Kipnis put the Indians on the board with his 5th home run of the season, hitting it to right field to start off the bottom of the 8th. The Kipnis homer was the only thing to show for though. Indians trailed 3-1 in the 8th inning.
In the 9th inning, Twins started the inning with a Park single , and a Polanco single soon after. Rosario hit a double to center field which lead to Naquin crashing into the wall in center. Rosario drove in Park and Polanco but also advanced to 3rd on the play. Twins extended their lead 5-1 in the top of the 9th.
The Indians made things interesting in the bottom of the 9th with two singles from Chris Gimenez and Michael Martinez but Santana flied out to center to end the game.
Twins come away victorious in this one 5-1 over the Indians. Twins improve to 10-26 on the year , as the Indians fall to 17-17.
Takeaway of the Game: Trevor Bauer
6.2 innings pitched, 5 hits, 3 earned runs, 2 walks, 8 strike outs, 1 home run given up.

NEO Sports Insiders Newsletter
Sign up to receive our NEOSI newsletter, and keep up to date with all the latest Cleveland sports news.