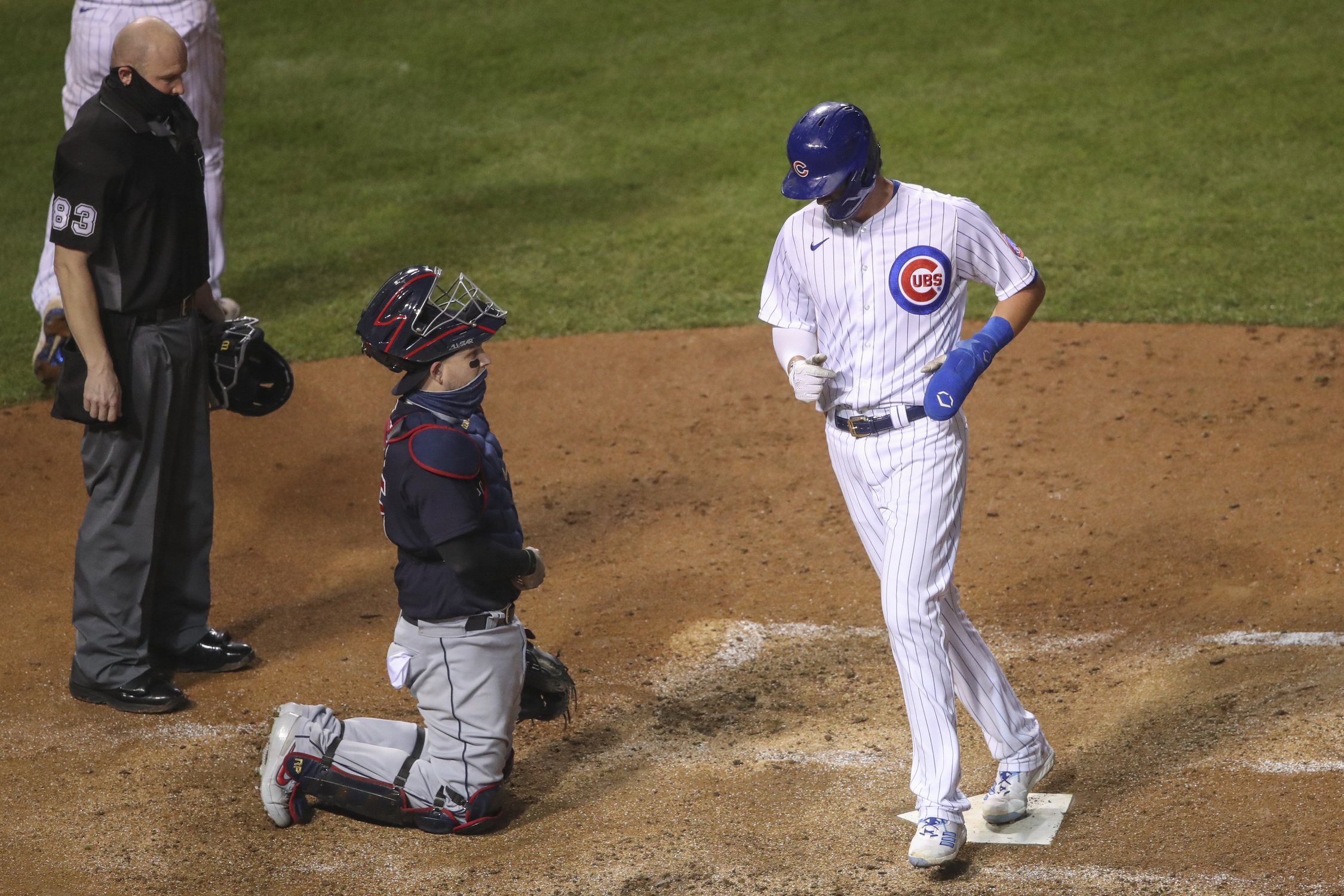 By Jared Edwards
The offense managed double-digit hits but could not get them when they needed them most. The Indians went three for nine with runners in scoring position but left seven on base and fall just short of the Cubs 5-3.
Carlos Carrasco made his 10th start of the season and pitched well enough to keep the Indians in the game. He spread out eight hits over six and allowed three runs.
Javier Baez started the scoring with a mammoth home run to dead center off a hanging slider from Carrasco in the bottom of the second.
The Indians quickly answered in the top of the third with a leadoff double by Josh Naylor. Delino Deshields laid down a beautiful bunt to third baseman Kris Bryant who made a wide throw to first allowing Naylor to score and Deshields to advance to third. Francisco Lindor would follow that with a double down the third-base line to score Deshields and give them a 2-1 lead.
After a scoreless fourth, Lindor would once again drive in Deshields with a single to center. Deshields had doubled earlier in the inning. 3-1 Tribe.
Chicago would tie the game in the bottom of the fifth when Carrasco allowed three straight hits, a double to Ian Happ, a single to Bryant which scored Happ, then a double to Anthony Rizzo plating Bryant and tying the game at 3.
James Karinchak would come on to replace Carrasco in the seventh, gave up a leadoff single to Happ but was bailed out when Roberto Perez gunned him down trying to steal second. Karinchak continued to struggle with his command as he has down most of the season, he walked Bryant then gave up a single to Rizzo which allowed Bryant to get to third. Bryant would score on a sacrifice fly from Wilson Contreras. 4-3 Cubs.
Cleveland gifted Chicago a run in the bottom of the eighth on a series of events that was absolutely embarrassing. Phil Maton relieved Karinchak, hit Baez with a 0-2 breaking ball, then the hilarity ensued. Baez tried to steal second, Sandy Leon, who was brought in to pinch-hit for Perez (I have no idea why) threw about 10 feet right of second base and into center field.
Deshields, in center, lackadaisically picked the ball up and lobbed it to the cutoff man, Mike Freeman, who made a miserable throw home to allow Baez to score on the litany of errors. 5-3 Cubs.
This should never happen in the Major leagues. This is something little league teams do, get your fastest player on base and tell them to never stop running. Very disappointing defense for the Indians tonight.
Francisco Lindor would add a little bit of drama when he homered to bring in Josh Naylor who had walked earlier in the inning and tying the game at 5 all.
Oliver Perez came on for the Tribe to try to hold the game but struggled to get outs. He got Happ to fly out but then walked Bryant and gave up a single to Rizzo, giving the Cubs first and third with one out. Nick Wittgren replaced Perez and proceeded to hit two straight batters to give the Cubs the victory.
The most disappointing game of the season by far. Cleveland pitched and batted well enough to win this game but made very stupid defense plays to give up a run and then hit two straight hitters for another run.
Right now Cleveland is a terrible ball club in all areas of the game and they better figure something out with only 12 games left in the season and the White Sox running away with the division.

NEO Sports Insiders Newsletter
Sign up to receive our NEOSI newsletter, and keep up to date with all the latest Cleveland sports news.