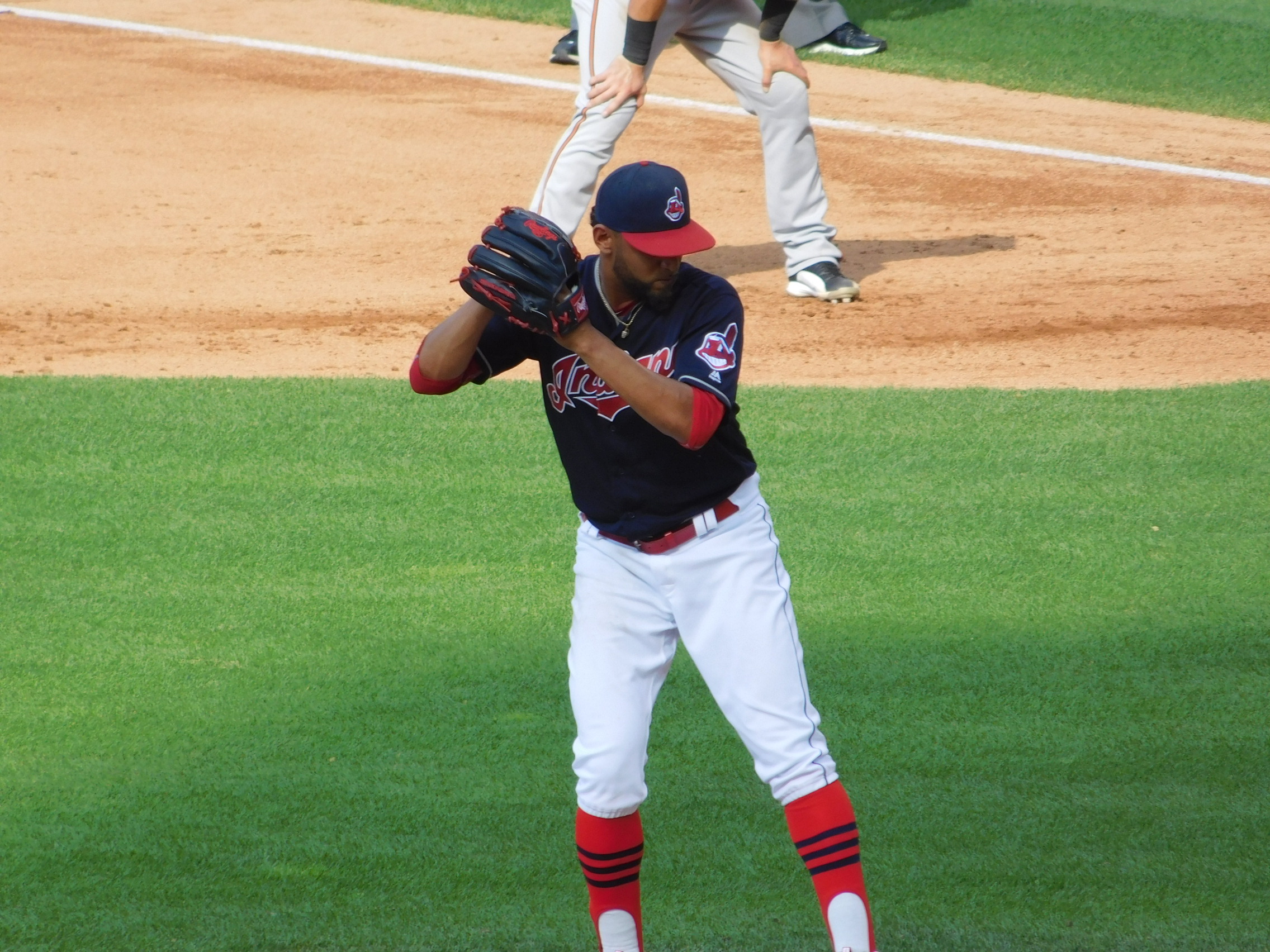 The ballroom at the Gaylord Opryland Resort & Convention Center was full of activity on December 8th, 2015. Indians brass which included President Chris Antonetti and GM Mike Chernoff were busy trading texts and taking calls, but as of this point hadn't pulled the trigger on any deal.
Looking back eight months ago – it was a good thing they didn't.
The banter was all about the Indians making a deal to try to improve their offense as they looked ahead to the 2016 season, but it was going to come at a price.
That price was almost for sure going to be one of two of their five starting pitchers entering the season – Carlos Carrasco or Danny Salazar.
Carrasco was 14-12 with a 3.63 ERA in 30 starts in 2015, and was looking more like a top of the staff starter behind Corey Kluber. Salazar also put up 14 wins in 2015, going 14-10 with a 3.45 ERA. He also 195 strikeouts, 21 less than the 216 that Carrasco put up.
There was a lot of teams talking to the Tribe during those Winter Meetings, but Antonetti knew all too well how expensive it would be to try to buy a pitcher the talent of Carrasco or Salazar on the open market, which made him even more hesitant to wheel and deal one of his starters with years left on each pitcher's contract.
Looking back eight months ago, Antonetti's comments at those Winter Meetings spelled out just how right the Indians were not to trade Carrasco or Salazar.
"We're not looking to trade any of those guys – at all," Antonetti said of the current starting five back in December. "That's not something we are motivated to do, but again for any player there's a right value to where it would make sense, and our criteria would be does it make us better for 2016 and beyond.
"All of those guys are very meaningful parts of our 2016 team, so any trade would have to meet a pretty high criteria."
Fast forward to July 18th, the Indians are 54-37, 6.5 games up on the Detroit Tigers for first in the AL Central, eight up on the Royals, and nine up on the White Sox.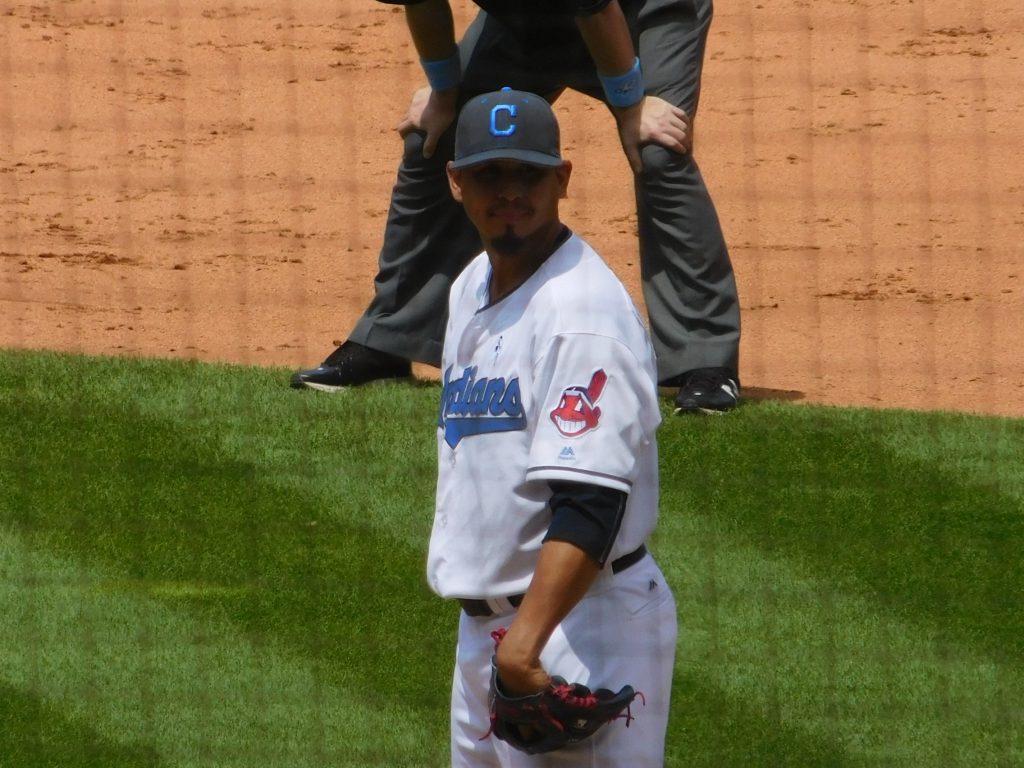 Carrasco is 6-3, but missed a couple of weeks with a hamstring injury he suffered in Detroit in late April. He's sporting a 2.45 ERA and has 75 strikeouts with just 21 walks.
Salazar has been even more impressive, with some mentions of him being in the mix for the AL Cy Young this season. He was an All-Star (despite not playing in the game with a 'sore elblow') and is 10-3 with a 2.75 ERA. He's recorded 118 strikeouts, and opponents are hitting just .204 against him.
While no one could have anticipated Salazar putting up the season he has had, imagine the agony Indians fans would have if Antonetti and Chernoff would have agreed to move him.
Instead, the team held their ground, and found gems on the free agent market to help their offense like Mike Napoli, Rajai Davis and Juan Uribe, all guys that instead of costing them talent for the future, cost them money.
The Indians starting five has been the best in baseball this season. Kluber, Carrasco, Salazar, Trevor Bauer and Josh Tomlin have combined to go 42-19, allowing 151 runs in 519.6 innings (3.44 ERA). They have combined to strikeout 484 batters on the season.
The offense has been surprisingly good, with surprises like Jose Ramirez (.294/4/41), Tyler Naquin (.314/10/23) and Davis (.260/9/34 with 24 steals) as three players who have been a lot better than many felt they would be.
The team is built on their starting five, as well as what's been a solid year on defense for a team that halfway through last season was one of the worst in baseball in that department.
Sometimes in baseball the trades that work out best are the ones that are not made.
For the Indians, Antonetti and Chernoff, their decisions to not make a deal in Nashville may be the very ones that put the team in a position to play deep into October.

NEO Sports Insiders Newsletter
Sign up to receive our NEOSI newsletter, and keep up to date with all the latest Cleveland sports news.