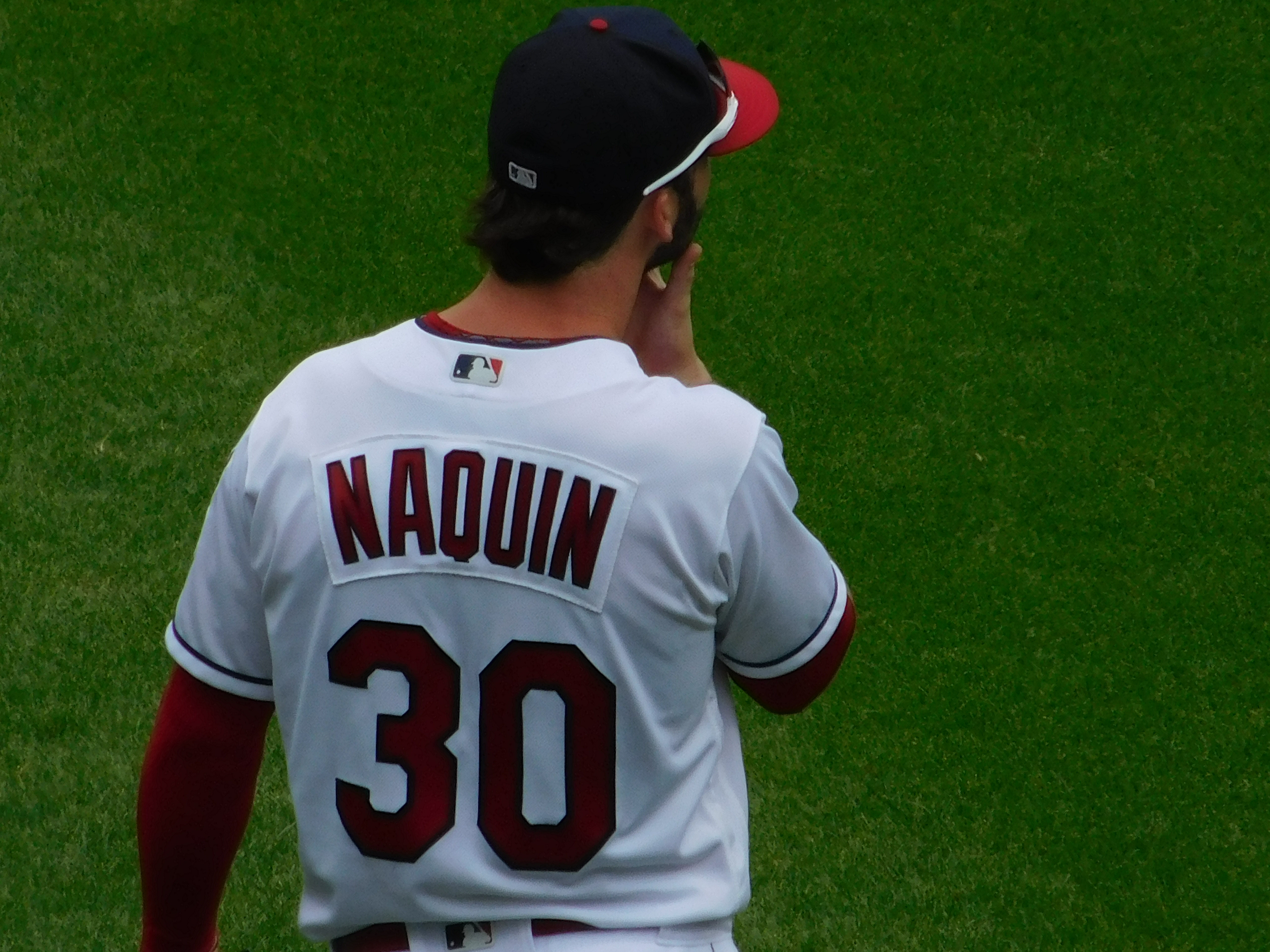 CLEVELAND – Led by a bullpen that ate up six innings after a long rain delay and an early barrage of runs, the Tribe moved to 13 games over .500 Tuesday night with an 8-0 win over the Detroit Tigers at Progressive Field.
Zach Plesac only got to go three innings in his return to the hill after coming up earlier in the day from AAA Columbus, and three relievers all went two innings each to close out the win.
Tyler Naquin and Oscar Mercado each homered in the win, and the team put a five-spot on the board in the second to basically put the Tigers away.
The victory combined with the Mets win over the Twins means the lead in the AL Central is down to five games, and the team has gained a half game since the All-Star break despite those first two losses to the Twins.
Here's a quick three tidbits on a rainy night at Progressive Field.
1. The 'O' Gets Going
The team didn't need all eight runs they scored, but will take them, scoring five in the second and two in the third, and then tacking on another in the sixth.
The big nights went to Tyler Naquin who went 2-for-3 with a solo homer in the 6th, raising his average now to .285 on the season.
Oscar Mercado hit his third homer in two games to help out, that coming in the second to make it a 5-0 affair.
The Indians again showed why when their offense is going, they are a dangerous team, and also made it a long night for Detroit's pitching staff.
2. Poor Plesac
Zach Plesac deserved a better fate, and the team wanted to get him the win after three scoreless frames, but the long rain delay kept that from happening.
Just called up from AAA Columbus, Plesac who started eight games earlier this season looking sharp, and in his three frames didn't give up a run, not allowing a hit with a walk and a strikeout.
It remains to be seen if the team will keep him to stay in the rotation for another round, but Tuesday he looked as good as any game he had pitched in thus far this season.
3. The Pen Slams the Door
Tyler Clippard came into the game in relief of Plesac, going two scoreless innings, allowing the only Tigers hit of the night on 21 pitches.
After that it was Nick Goody who got the win with two scoreless frames not allowing a hit with three strikeouts, and then Tyler Olsen finished with quick work of Detroit with two innings, not allowing a hit with two strikeouts.
You could sense that the Tigers already had the bus warmed up and wanted to get out of the park after trailing 7-0 early, but they never put up much of a fight against a good outing from the Tribe pen.