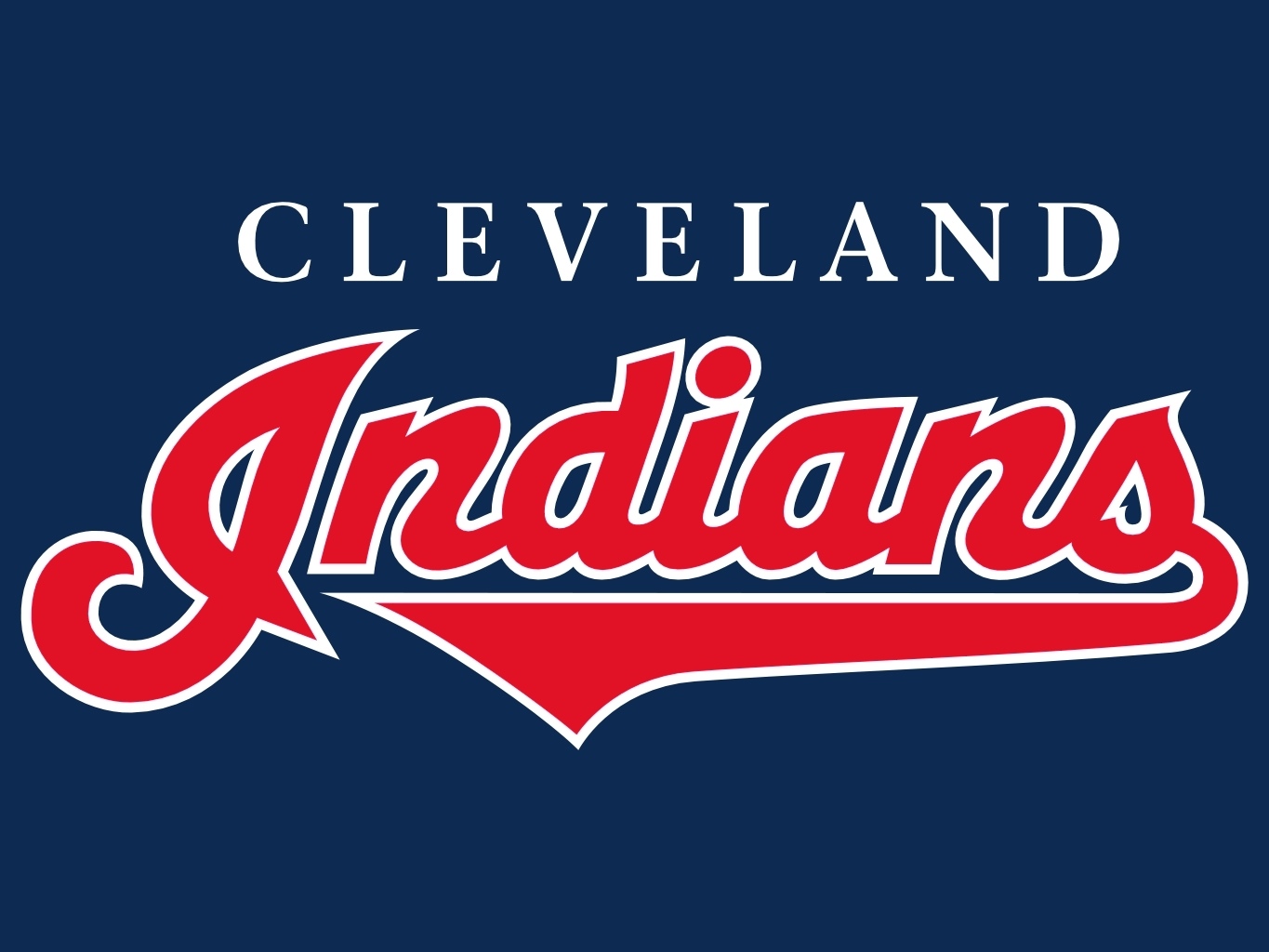 The Cleveland Indians on Tuesday announced the club's 2016 schedule, the 116th as a charter member of the American League, beginning April 4 at Progressive Field against the Boston Red Sox.
Home interleague opponents in 2016 include the New York Mets (April 15-17), Cincinnati Reds (May 16-17), Washington Nationals (July 26-27) and Miami Marlins (Sept. 2-4). The Indians also will play interleague road games against the Phillies (April 30-May 1), the Braves (June 27-29) and the Nationals (August 9-10).
Other 2016 schedule highlights include:
The Indians will play at Progressive Field on six weekends from June-August: vs. Kansas City (June 2-5), Chicago White Sox (June 17-19), New York Yankees (July 7-10), Oakland (July 29-31), Los Angeles Angels (Aug. 11-14) and Toronto (Aug. 19-21).
Monthly home/road breakdown:

April: (9 home/14 road)
May: (16 home/12 road)
June: (11 home/17 road)
July: (12 home/12 road)
August: (17 home/12 road)
September/October: (16 home/14 road)

The Tribe has two 10-game homestands:

May 27-June 5 (vs. Orioles, Rangers, Royals)
29-Sept. 8 (vs. Twins, Marlins, Astros)

The team has two 10-game road trips:

June 6-15 (at Seattle, Los Angeles Angels, Royals)
June 24-July 3 (at Tigers, Braves, Blue Jays)

Final 23 games against AL Central foes
2016 Season Tickets are on sale now by placing a deposit at Indians.com/SeasonTickets, and provide the biggest perks for Tribe fans:
Savings over Single-Game prices
Opening Day and Postseason priority
Access to Tribe Rewards
Call 216-420-HITS for more details on Season Ticket Packages. Single-Game tickets will go on sale during Spring Training.
2016 REGULAR SEASON SCHEDULE
APRIL
April 4 v Boston
April 6 v Boston
April 7 v Boston
April 8 @ Chicago White Sox
April 9 @ Chicago White Sox
April 10 @ Chicago White Sox
April 12 @ Tampa Bay
April 13 @ Tampa Bay
April 14 @ Tampa Bay
April 15 v New York Mets
April 16 v New York Mets
April 17 v New York Mets
April 19 v Seattle
April 20 v Seattle
April 21 v Seattle
April 22 @ Detroit
April 23 @ Detroit
April 24 @ Detroit
April 25 @ Minnesota
April 26 @ Minnesota
April 27 @ Minnesota
April 29 @ Philadelphia
April 30 @ Philadelphia
MAY
May 1 @ Philadelphia
May 3 v Detroit
May 4 v Detroit
May 5 v Detroit
May 6 v Kansas City
May 7 v Kansas City
May 8 v Kansas City
May 9 @ Houston
May 10 @ Houston
May 11 @ Houston
May 13 v Minnesota
May 14 v Minnesota
May 15 v Minnesota
May 16 v Cincinnati
May 17 v Cincinnati
May 18 @ Cincinnati
May 19 @ Cincinnati
May 20 @ Boston
May 21 @ Boston
May 22 @ Boston
May 23 @ Chicago
May 24 @ Chicago
May 25 @ Chicago
May 27 v Baltimore
May 28 v Baltimore
May 29 v Baltimore
May 30 v Texas
May 31 v Texas
June 1 v Texas
June 2 v Kansas City
June 3 v Kansas City
June 4 v Kansas City
June 5 v Kansas City
June 6 @ Seattle
June 7 @ Seattle
June 8 @ Seattle
June 9 @ Seattle
June 10 @ Los Angeles Angels
June 11 @ Los Angeles Angels
June 12 @ Los Angeles Angels
June 13 @ Kansas City
June 14 @ Kansas City
June 15 @ Kansas City
June 17 v Chicago
June 18 v Chicago
June 19 v Chicago
June 20 v Tampa Bay
June 21 v Tampa Bay
June 22 v Tampa Bay
June 24 @ Detroit
June 25 @ Detroit
June 26 @ Detroit
June 27 @ Atlanta
June 28 @ Atlanta
June 29 @ Atlanta
June 30 @ Toronto
JULY
July 1 @ Toronto
July 2 @ Toronto
July 3 @ Toronto
July 4 v Detroit
July 5 v Detroit
July 6 v Detroit
July 7 v New York Yankees
July 8 v New York Yankees
July 9 v New York Yankees
July 10 v New York Yankees
All-Star Break: July 11-14
July 15 @ Minnesota
July 16 @ Minnesota
July 17 @ Minnesota
July 18 @ Kansas City
July 19 @ Kansas City
July 20 @ Kansas City
July 22 @ Baltimore
July 23 @ Baltimore
July 24 @ Baltimore
July 26 v Washington
July 27 v Washington
July 29 v Oakland
July 30 v Oakland
July 31 v Oakland
AUGUST
August 1 v Minnesota
August 2 v Minnesota
August 3 v Minnesota
August 4 v Minnesota
August 5 @ New York Yankees
August 6 @ New York Yankees
August 7 @ New York Yankees
August 9 @ Washington
August 10 @ Washington
August 11 v Los Angeles
August 12 v Los Angeles
August 13 v Los Angeles
August 14 v Los Angeles
August 16 v Chicago
August 17 v Chicago
August 18 v Chicago
August 19 v Toronto
August 20 v Toronto
August 21 v Toronto
August 22 @ Oakland
August 23 @ Oakland
August 24 @ Oakland
August 25 @ Oakland
August 25 @ Texas
August 26 @ Texas
August 27 @ Texas
August 28 @ Texas
August 29 v Minnesota
August 30 v Minnesota
August 31 v Minnesota
SEPTEMBER/OCTOBER
September 2 v Miami
September 3 v Miami
September 4 v Miami
September 5 v Houston
September 6 v Houston
September 7 v Houston
September 8 v Houston
September 9 @ Minnesota
September 10 @ Minnesota
September 11 @ Minnesota
September 12 @ Chicago
September 13 @ Chicago
September 14 @ Chicago
September 15 @ Chicago
September 16 v Detroit
September 17 v Detroit
September 18 v Detroit
September 20 v Kansas City
September 21 v Kansas City
September 22 v Kansas City
September 23 v Chicago
September 24 v Chicago
September 25 v Chicago
September 26 @ Detroit
September 27 @ Detroit
September 28 @ Detroit
September 29 @ Detroit
September 30 @ Kansas City
October 1 @ Kansas City
October 2 @ Kansas City