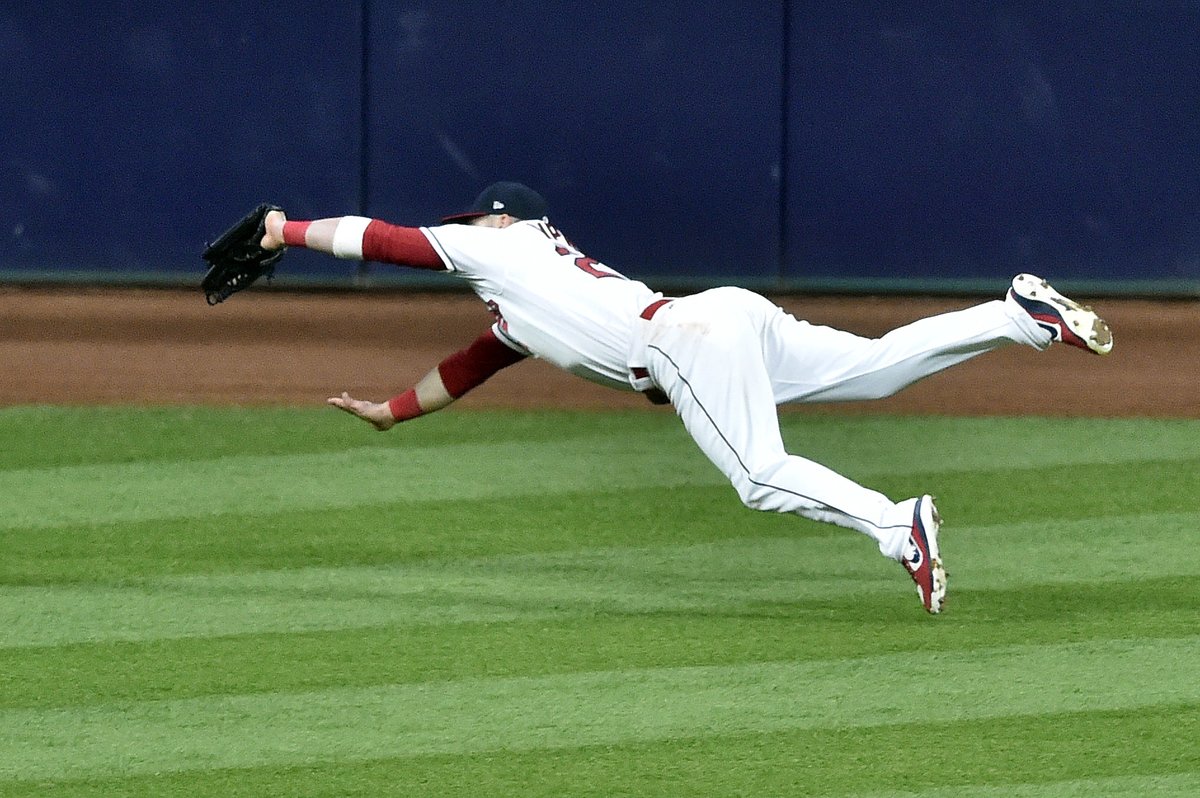 While so much is up in the air about the Cleveland Indians 2019 roster and how it will look in April, the team has no choice but to look ahead currently with the players still on the roster.
The team already knows that their full-time catcher will not be Yan Gomes who was dealt a few weeks back to the Washington Nationals.
They also know that Josh Donaldson, who was with the club for just a short time but was occupying third base for the last few weeks and the failed ALDS is long gone, having inked a one-year deal with the Atlanta Braves.
So with that, the team has a couple holes to fill, and GM Chris Antonetti said Tuesday at the 2018 MLB Winter Meetings in Las Vegas that things are not set, but there's an idea of how things might look come opening day.
Antonetti told members of the Cleveland media that Jose Ramirez could end up at third base or second base, two positions that he is use to playing and knows very well.
One player who could get a very long look in 2019 is Yandy Diaz, a player that many Tribe fans have been asking to get a long look at the Major League level.
Diaz played in 39 games at the Major League level last year, hitting .312 (34-for-109) with five doubles, one homer and 16 RBI. He's also been mentioned as a player who could be part of a trade package should the team need to use him to make a deal more attractive.
Tuesday Antonetti said that Diaz could be the starting third basemen for the Tribe in 2019, and could see a full season at the plate, meaning 500 to 660 plate appearances.
With Diaz at third and Ramirez at second, were does that leave Jason Kipnis, who has played second base for a good portion of his Indians career? Right back to the outfield, where he's been stationed the last two seasons late in the year and in the playoffs.
Antonetti said that a conversation with Kipnis and the potential move to the outfield has already taken place, and due to make $14.5 million in 2019, the veteran was more than happy to oblige.
"Kip was awesome in how he approached it. He said, 'Hey, I'll do whatever, I'll prepare, I just want a head start, and give me your best guess,'" Antonetti said Tuesday in Vegas.
Where in the outfield would Kipnis go? It appears right now left field, taking the spot of Michael Brantley, who as a free agent is getting looks as a by a number of teams and isn't expected to return to the Indians.
As Antonetti said though, things can change when it comes to players, like Kipnis, moving positions, and as he put it regarding Kip and the situation, "it's very fluid."
Right now, that seems to be the trend with the Indians, as with so much riding on the possible deals to move one of their starters, and even rumors the team has inquired about bringing back first basemen/DH Carlos Santana, a lot can change with just one phone call.

NEO Sports Insiders Newsletter
Sign up to receive our NEOSI newsletter, and keep up to date with all the latest Cleveland sports news.