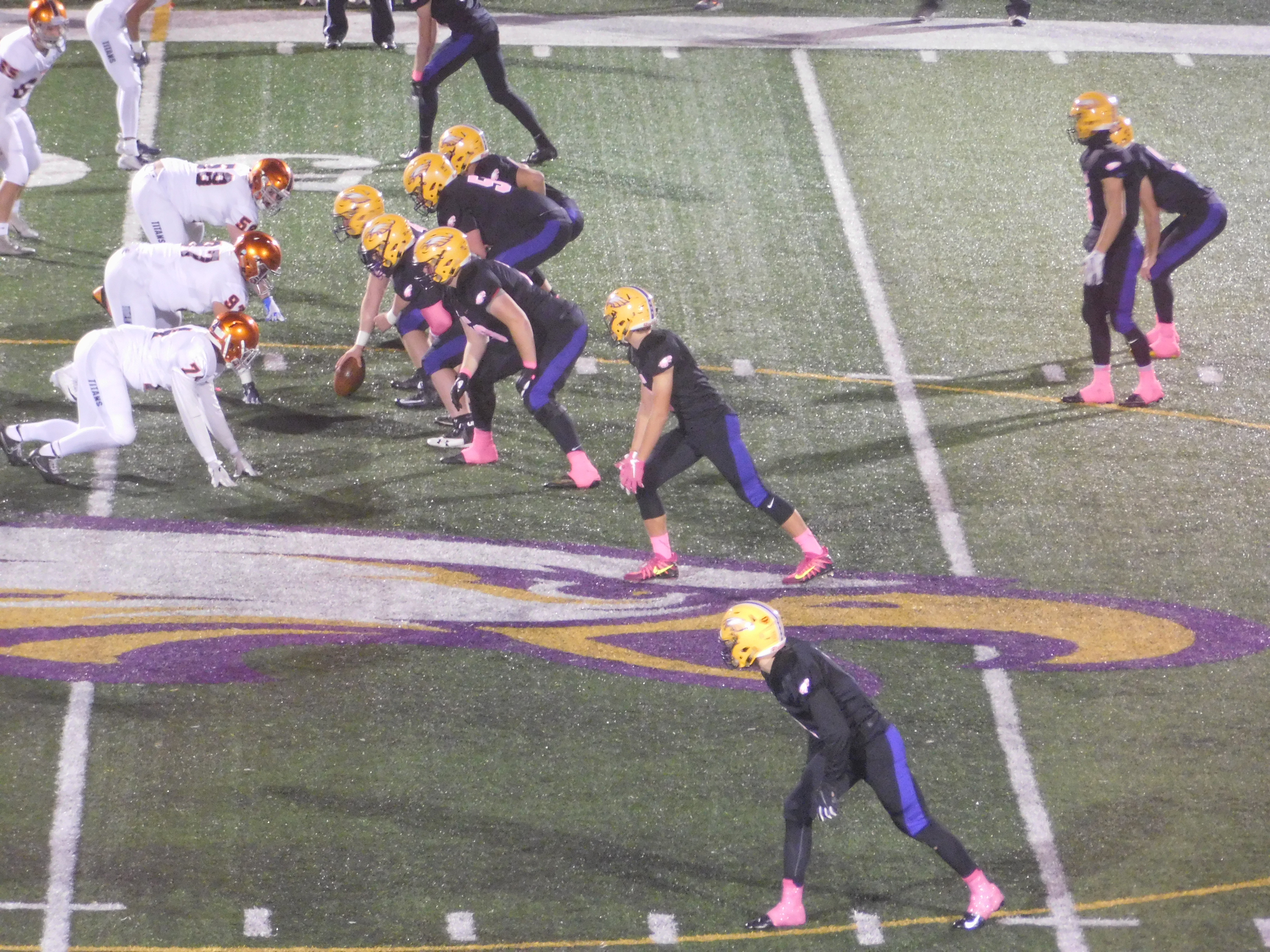 For all but two weeks of 2018, the Avon Eagles were the better team when they took the gridiron, losing just once in the regular season (to rival Avon Lake in week three 31-28), and again in the state finals in Brunswick on November 23rd to Archbishop Hoban.
Other than that for coach Mike Edler and his team of Eagles, they were once again the measuring stick in the Southwestern Conference.
But don't let the record or string of success fool you, Elder knows that each season, 2019 included, comes with its own set of challenges.
"It's interesting when you have had the success we've had, you've accomplished a lot of goals but not the ultimate goal which is to win a state championship," Elder said to AM 930 WEOL last week at their annual coaches show in Amherst.
"Sometimes that can lead to complacency. The one thing that I give my coaching staff and my players credit for is they are very good at forgetting about last season. They have an understanding that your success a year ago has nothing to do with your future success.
"For a lot of fans they just think (going to the playoffs) it's going to happen, we've been in the playoffs nine straight years, I have to remind everybody only 25 percent of all high school teams make the playoffs, it's not a guarantee, and we talk about that all the time."
Edler has seen generations of players come and go for the Eagles, but the standard is always the same, and it starts and ends with winning games on the football field.
His program is one that a lot of teams in the area try to duplicate as the gold standard, but in the end not many teams do it better than Avon.
Their challenge this year starts on offense with the quarterback spot, as Ryan Malloy is now a graduate of Avon, and the team will move on to new signal caller Danny Zeh.
"The quarterback position is so important in any program, but so much so in our offense. We had Ryan Malloy for the last three years, the young man led us to the final four two straight years, Danny Zeh, our quarterback this year, sat behind Ryan for three years and I am really excited about his opportunity," Elder said.
"That's what keeps me coming back, is to see kids, in our fast food society when everybody wants it now to wait their turn. Danny is going to be a senior and his brother also played for us David, and those are the kids I am excited about."
Running back Nick Prusek has had issues of his own with injuries, but Elder knows that he's got one of the toughest and best backs in the county to hand the ball off to when things get tough.
The Eagles defense held its own last season, as they went a stretch in weeks five through seven in wins over Midview, Westlake and Lakewood allowing a total of 20 points, while their offense put up 147 in three blowout wins.
The 2019 schedule gets off to a rousing start as the team will take on their rivals in the Shoreman of Avon Lake to open the year at Avon High School, looking to avenge last seasons 31-28 setback.
"Each team needs to earn their own identity, out kids are great kids and they are working really hard," Elder said.
"I like our chances against anybody but we have a really tough schedule and it's going to be a tough one."
The challenge as it always is with Avon will be fun to watch in 2019. The team has been on the door step several times to attempt to win a state title, but until they do, they will keep working hard looking to get the job done.
"The target is something we embrace," Elder said.
"We know that we are circled on everybody's schedule, and I tell the kids every week – every week is a big week when you play Avon, and we love it."
2019 Schedule
8/30 7:00p Avon Lake (Avon Lake, OH)
Location: Avon High School
9/6 7:00p @ Lorain (Lorain, OH)
Location: Lorain High School
9/13 7:00p @ Lakewood (Lakewood, OH)
Location: Lakewood High School
9/20 7:00p Berea-Midpark (Berea, OH)
Location: Avon High School
9/27 7:00p @ Midview (Grafton, OH)
Location: Midview High School
10/4 7:00p Westlake (Westlake, OH)
Location: Avon High School
10/11 7:00p @ North Olmsted (North Olmsted, OH)
Location: North Olmsted High School
10/18 7:00p North Ridgeville (North Ridgeville, OH)
Location: Avon High School
10/25 7:00p @ Olmsted Falls (Olmsted Falls, OH)
Location: Olmsted Falls High School
11/1 7:00p Steele (Amherst, OH)
Location: Avon High School