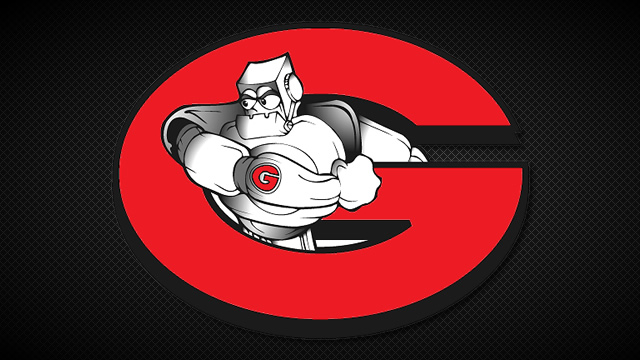 By Theodore McQueen
CLEVELAND, Ohio- As winter welcomed itself back to Cleveland along with chilling winds and expected traffic, there stood a high school basketball game tonight that still was able to bring out fans and alumni. Tonight the Glenville Tarblooders faced off with the Collinwood Railroaders.
A rivalry that has been established for over 40 years, the atmosphere at Collinwood was equal to that of a Division 1 college game.
Fueled by the fact of there J.V team losing by over 30 points, the Railroaders looked to claim victory over their counter partner but unfortunately didn't fare so well as they fell 89-55.
The game started as expected with both teams immediately on the attack, and mainly trying to get the ball down the lane and to the goal.
Collinwood took an early lead with the result of turnovers and scrappy play. As the first quarter continued, Glenville found themselves down 12 and was forced to take an early timeout to regroup.
With substitutions in for the Tarblooders, and the Railroaders sticking with their same starting lineup, the "Ville" was able to move the ball more and resulted in them going on a run and ending the first quarter with a lead and score of 24-16.
In the second quarter, Glenville seemed to be more relaxed on offense and begun to press Collinwood full court.  This turned into an isolation offense for the Railroaders and they were forced to rely on their star guard Jayshon Bester.
Meanwhile, the Tarblooders established a set of runs which resulted in them being up 38-20 with four minutes left in the second quarter.
Glenville was led by a player who came off the bench in the 1st quarter by the name of Lamont Johnson.  He was able to hit 3 shots in a row, including two three's that put Glenville up 48-32 at halftime.
After halftime, it did not seem as if there were any major adjustments made by Collinwood.  Their offense remained motionless minus the fact of a few flying bodies to save a ball from going out of bounds.  They did get help off the bench from a guard in Vishon Hemingway and also a big down low in 6'7 James Davison.
With Hemingway helping up top, Davison was able to produce on the interior, and rebounds on both ends.  For Glenville, they continued their onslaught of 10 point runs and lean on Lamont Johnson and were happy to go into the fourth quarter leading 71-43.
The final quarter the Railroaders started out very aggressive on defense and hit some big shots to go on an 8-0 run. Still relying on the iso-offense, with a combo of Hemingway and Bester up top, Collinwood still looked to be outmatched and undersized.
Glenville was able to capitalize on multiple turnovers and the star of the night Lamont Johnson stayed with the hot hand, being able to easily to lead the Glenville Tarblooders over the Collinwood Railroaders 89-55
The "Rivalry" ended with the Tarblooders coming out on top with a 23 point performance out of Johnson. They will go to a record of 2-2 and look to improve in their Senate division.  
As for their foe, coming off an overtime victory last week, undoubtedly they will look to bounce back as they go to 2-1 and face East Tech this Friday. I myself look forward to seeing more out of James Davison standing at 6'7 and obviously growing and how he can be a focal point for the Railroaders moving forward.

NEO Sports Insiders Newsletter
Sign up to receive our NEOSI newsletter, and keep up to date with all the latest Cleveland sports news.