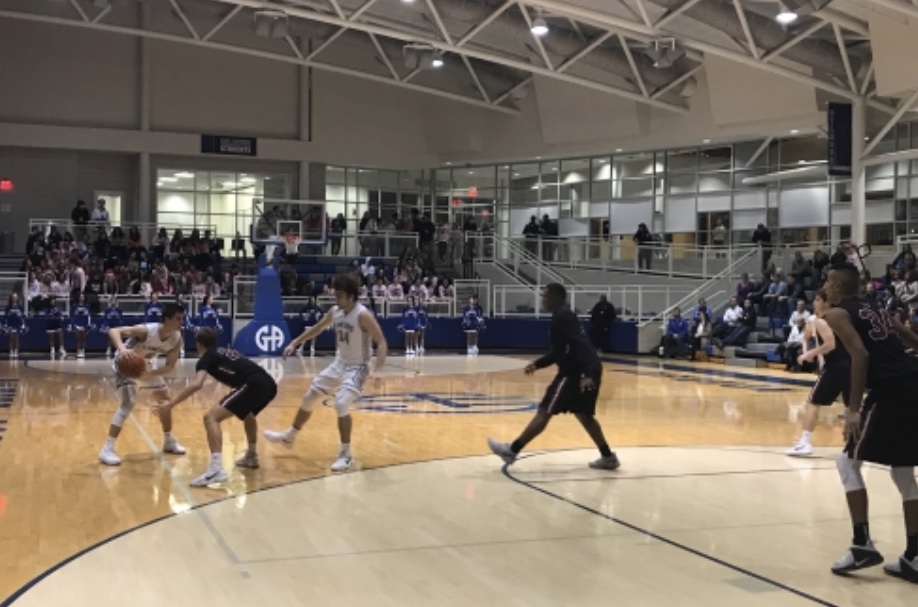 GATES MILLS, Ohio- The Lancers patient offense along with their potent defense deployed a lead that would be perennial Friday night. Gilmour would end up defeating University School by a final score of 78-56 Friday night.
CJ Charleston led the way for Gilmour Friday night as he had a game-high 36 points. Senior Dechlan Kirincic contributed with 20 points, followed by Mario Grk's 10 points. These three were paramount during the win against University School.
"Down low, Dechlan does a very good for us and we try to get him as many touches as we can down there," Psundstein said about Dechlan Kirincic. "Not always just to score but because he's such a great passer too."
The win Friday night gives Gilmour the season sweep against rival University School. Back on January 26, Gilmour went to University School and beat them 64-45. Gilmour has been dominant in recent years against University School. The last time the Preppers defeated the Lancers was back on January 24 during the 2015 season.
Gilmour had a 28-9 advantage after the first quarter. Pressure defense from Gilmour forced a plethora of contested shots for the Preppers. CJ Charleston found an open Mario Grk early in the second quarter to give the Lancers a 37-14 lead with just over five minutes left.
A minute late, Charleston made a 3-pointer that would propel their lead to 26 points. University school would hold Gilmour to score just three points for the final four minutes of the quarter. The Preppers found themselves down 21 points heading into halftime.
The Preppers seemed to find their rhythm late in the third quarter as they would cut the deficit to 18 points. The Lancers would continue the route as they responded by closing out the quarter with some late buckets. The lead would ascend to 19 points heading into the final quarter.
The Lancers would hold onto their lead throughout the fourth quarter to hang on to defeat the Preppers by 22.
Seven Richmond and John Nestor paced the Prepper offense during the loss as they both had 11 points. Grant Pawlikowsky contributed with nine points along with four points from O'mahn Dobbins and Matt Kalady.
The win now improves the record of Gilmour to 13-5. With the playoffs just around the corner, coach Pfundstein likes where his team is at right now and knows his team can make some noise in March.
"We're really excited where we're at," he said. "I think if we can churn up some things and understand that we all have jobs to do and go out and do them, we'll have fun and we'll have success.