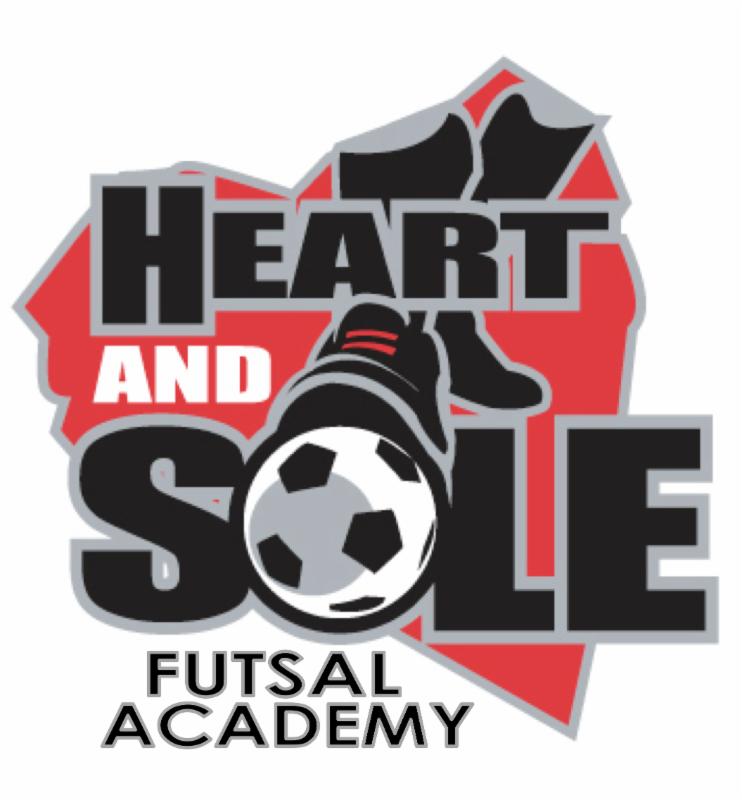 FUTSAL TRAINING RESUMES 
WEDNESDAYS & THURSDAYS BEGINNING SEPT 13th/14th!
SEPTEMBER, OCTOBER & NOVEMBER 
Akron's Goodyear Hall 1201 East Market Street, Akron, OH 443305
Training is $20/player per two hour session.
Register for 9 Sessions for only $150.
Male and female players ages 6-18 being scouted now for the formation of 
Ohio North Futsal State Teams fall session to start Wednesdays and Thursdays in September.
New Locations also being announced soon!
————————————————————————————-
Hello soccer and futsal parents and coaches,
Heart & Sole Futsal is now offering 2 weekday options to make futsal training available to all travel & club soccer players this fall. This training will enhance the play of all soccer players and all are welcome from every organization! During these sessions players will be selected for the 2017/18 Ohio North Futsal State Teams!
Contact us NOW to reserve a spot for your soccer player in one of our programs!
State Futsal Team Positions Being Filled
International Futsal Trip Teams Being Formed
Register now for the 1-Day October Futsal Tournament.                   October 28th, Boys and Girls ages U8, U10, U12, U14, U16, U18
If you would like to join our training sessions or teams or have any questions please reply to  
otto@futsalfactory.com
 and we will reply as quickly as possible.
Thank you very much.
Sincerely,
Otto Orf
Great Lakes Futsal Leagues 
Session #1 Registration Open Now!
Akron  ~  Cleveland  ~  East Cleveland  ~  West Cleveland  ~  Toledo