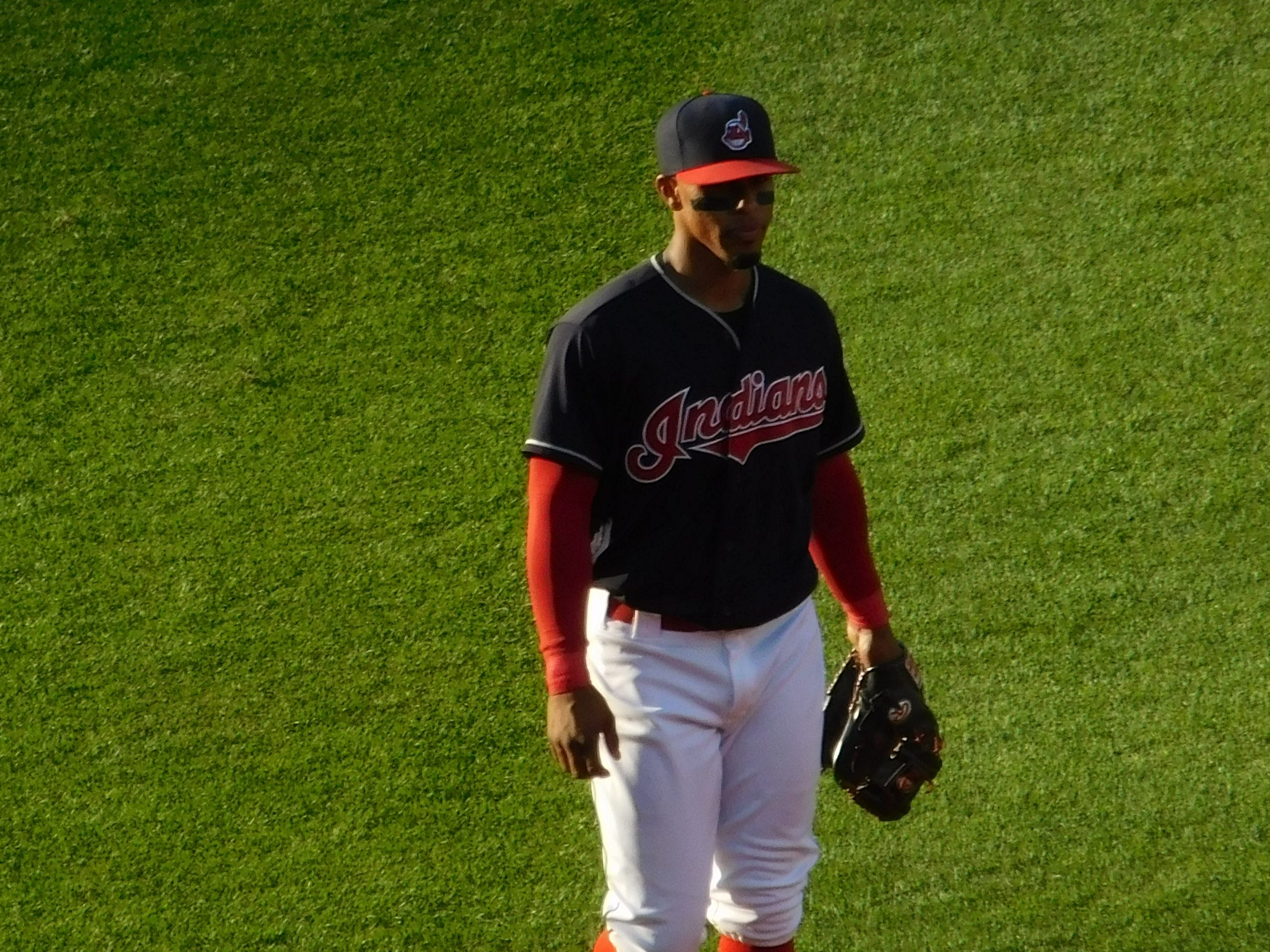 When it comes to rumors and speculation about his future, no Cleveland Indians player has heard it more over the last few months than Tribe superstar shortstop Francisco Lindor.
Many Indians fans were prepared for Lindor to get dealt this offseason, but after the Tribe did not get the deal they wanted, it appears that the 26-year-old with two years left of team control will remain with the Indians – for now.
Unlike many NFL lines when the trade of one player might not effect them all that much, trading Lindor would be a huge blow to the Indians and their long term success.
This weekend at the teams' annual 'TribeFest' downtown, the team's (by all accounts) best player, spoke to the media about all the rumors, also pointing out the fact he'd like to remain an Indian for as long as he can.
"I'd love to be here and I'm here," Lindor said at TribeFest.
"I'm happy that I'm still here in Cleveland. I'm enjoying the process. I'm enjoying the games. I'm enjoying everything. It's a blessing to have a job and here I am."
Lindor has built himself into one of the best players in the game, and not only is he a key component on the field for the Tribe, he's one of the most recognizable players in all the game, as shown when he was the star during the Indians series last year in Puerto Rico and at the MLB All-Star game in Cleveland.
He maintains that he doesn't want to leave Cleveland, but that he also does not control the future, and that it's all in the hands of the Indians front office and the decisions they have to make to keep the team competitive.
"I don't have a no-trade clause in my contract, so I can't control anything," Lindor said.
"At the end of the day, whatever is gonna happen is gonna happen. Like I said, I don't have any clauses in my contract, so I got no say. I'm going to play as hard as I can and I'm going to enjoy everything."
For now Lindor is being hush-hush on the possible chats he has or has not had with the Indians, only going so far as to say that he's not gotten what he has wanted, but that he's more than willing to listen to what the Indians have to say.
"It's a process and it's fun. We're all enjoying the process," Lindor said.
"It's just the right amount hasn't come up. The ideal money hasn't come up for either party. Arbitration was great, it was awesome — negotiating and talking with them, that was fun. I enjoyed it. I'm sure the front office enjoyed it as well. That's where we're all at. We're all at arbitration.
"Nobody is thinking about the future."

NEO Sports Insiders Newsletter
Sign up to receive our NEOSI newsletter, and keep up to date with all the latest Cleveland sports news.