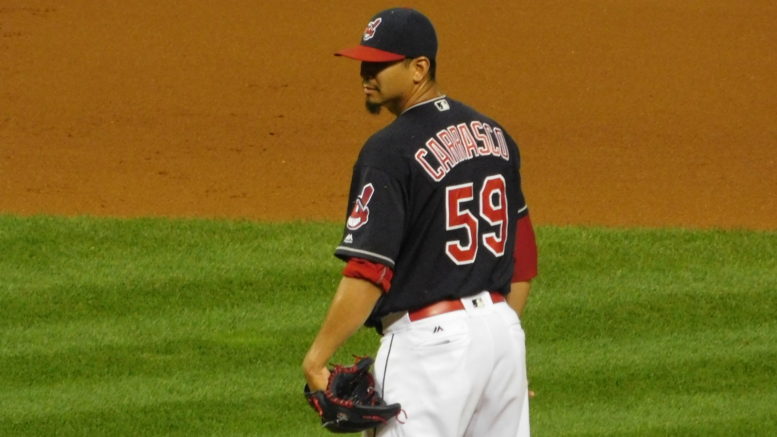 CLEVELAND– During the first inning of the Cleveland Indians game this afternoon against the Detroit Tigers, Fox Sports 1 Anchor/ Host, Ryan Field attempted to make a playful tweet regarding Carlos Carrasco being taken out of the game two pitches in after Ian Kinsler hit a line drive off of Carrasco's hand. That eventually backfired for him and he decided to delete it. It wasn't deleted before Indians fans saw the tweet and had the opportunity to react.
Another reason why I hate having to watch the @indians on @FS1. Stay classy, @RyanFieldFS1 pic.twitter.com/1n0Huw800C

— Steve (@BeerMeNow) September 17, 2016
That… was incredibly unprofessional for someone in your position.@FOXSports https://t.co/bGJaHXpwf0

— ht. (@HipsterTito) September 17, 2016
If you didn't think it was a bad tweet, you wouldn't have deleted it.

— amy (@ametola) September 17, 2016
@FOXSports are these really the type of people you employ?

— Glenn Dobson (@GlennDobson_) September 17, 2016
As you can see Ryan Field claimed that there was no intended harm in the tweet but that only added fuel to the fire for Indians fans to respond. Not only did Field make a mistake but this also makes FS1 look bad in the mean time as well.
If you want to upset Indians fans, well this is how you do it.