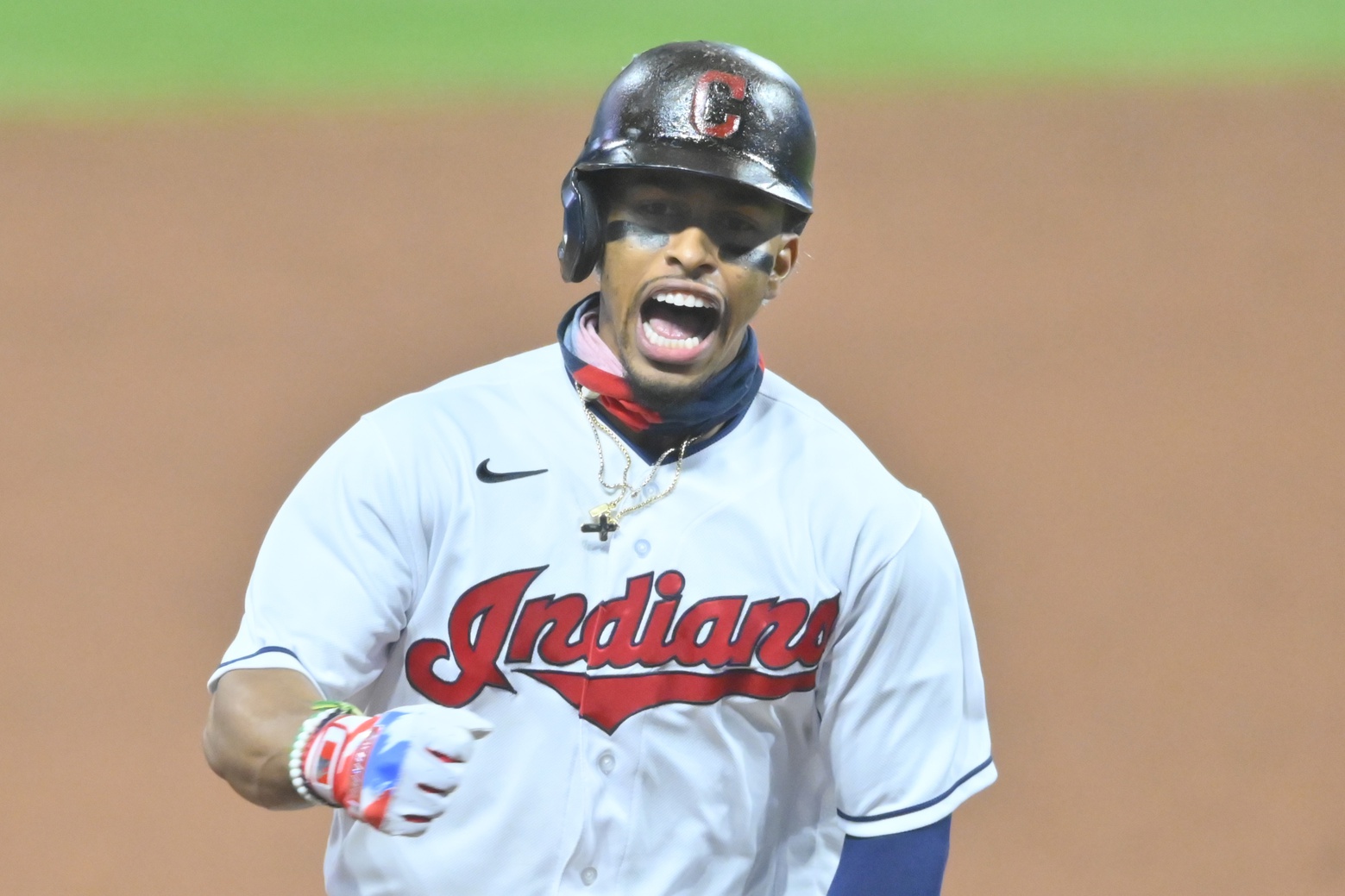 A lot of Tribe fans were not exactly stunned when the team moved shortstop Francisco Lindor this offseason in a move that was just a matter of time.
Lindor wasn't going to re-sign with the Tribe, and the team has felt from the word go that it was better to get something in return for the shortstop than just to let him walk and get nothing in return.
Now a member of the New York Mets, Lindor is getting all kinds of mainstream attention in the "Big Apple," to the point where New York Post's Joel Sherman has declared the 27-year-old as baseball's "most interesting player" entering the 2021 season.
Here's what Sherman says about Lindor's number one rank, taking a shot at the Indians in the process who knew he wouldn't be staying in the 216 much longer.
"Let's start with joy.
Let's start with Francisco Lindor. Because why not begin with someone whose nickname is Mr. Smile?
You don't have to ask Lindor if he loves baseball. Just watch him play. In fact, this year, watch him play on a far grander stage. Think of Cleveland as Off-Broadway, the place where he learned and was beloved and helped lift a team without a title since 1948 to at least an AL championship in 2016. But it was a place in which his star had limitations.
There is no such lid in New York. If he can handle what he has dreamed of having — you know, beware of what you wish for, at least sometimes — Lindor can be the face of the Mets. Heck, he can be a face of baseball. It is not since 1948, like the Indians. But the Mets have no title since 1986.
The Mets have a new owner in Steve Cohen. So they have a new avenue — one lined with billions of dollars — to pursue the Yankees in New York and to pursue the rest of the sport, writ large. Lindor is the first stake in the ground of this administration screaming it is a new day. And, at a time when we need it in baseball and life, Lindor is joy."
Last season Lindor looked many times during the 60-game season that he was pressing. After a number of seasons in which he hit in the .280's, he hit just .258, with 8 homers and 27 runs batted in.
It's not easy for a 27-year-old player to have the weight of the world on his shoulders, and it remains to be seen if he has a better year with the Mets.
There's also a chance that his time in New York is a "one and done," meaning he plays out 2021 for the Mets and then hits free agency, looking to cash in like many have felt he's wanted to do all along.
Lindor does have a ton to offer to a team, and many love his energy and style that he brings to the game.
Indians fans got to see it for six seasons, Sherman seems to feel that now he's done enough to earn the title of 'most interesting.'
It will be interesting to see if Lindor can do enough to keep that title for his name after 2021, or if he moves to another market to try and build his legacy.

NEO Sports Insiders Newsletter
Sign up to receive our NEOSI newsletter, and keep up to date with all the latest Cleveland sports news.