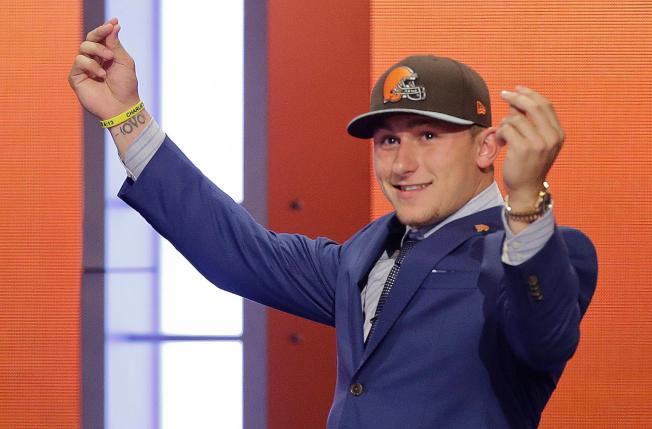 It was stated recently that former Browns QB Johnny Manziel is ready for a comeback to the NFL, but it's not exactly going to be easy for him to find work, even more so with a four-game suspension from the league this past week.
Another league could be Manziel's ticket back to the NFL, that being the Arena Football League.
TMZ reports they have spoken to AFL Commish Scott Butera, who for fairly obvious reasons seems open to Johnny Football coming to play for the indoor football league.
Johnny Manziel might be playing pro football in 2016 after all — because the Arena Football League wants him … and believes they can truly help him get back to the NFL.

We spoke to AFL commish Scott Butera who says the league is ready and willing provide Manziel with whatever support he needs to aid in his football comeback.

Plus, Butera says … if Johnny's serious about recommitting to football, the AFL would be the perfect place to rehone his skills and prove to NFL teams he can still play at a high level.

"We could provide a strong platform for him to demonstrate that he is back," Butera says.

"We would also work with him and provide him whatever help he needed to live a healthy life."

FYI, several players have gone from the AFL to the NFL … including Super Bowl MVP Kurt Warner.

We've reached out to Johnny to gauge his interest — so far, no word back.