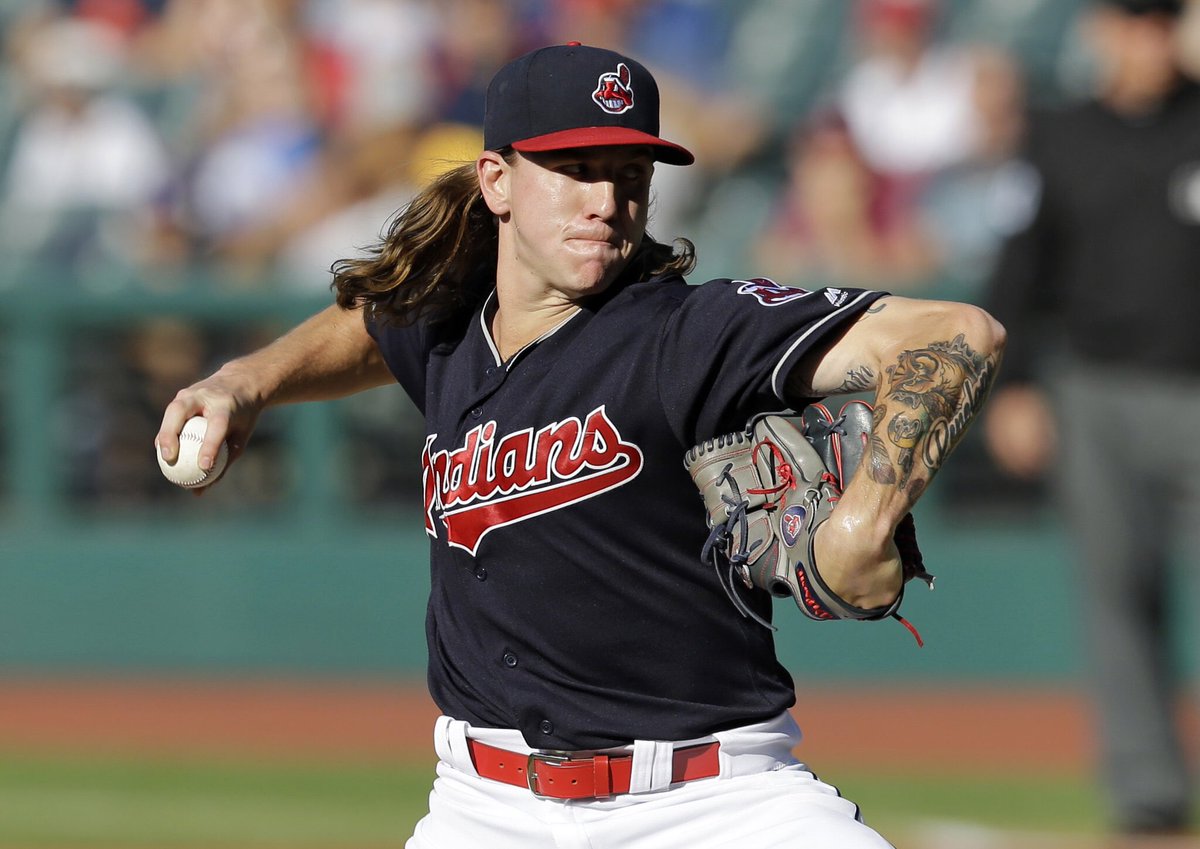 By Mark Warmuth
The Cleveland Indians are struggling in 2019, there can be no doubt about that. But talk about the team's window closing or going into a total rebuild is just stupid, in our opinion.
First, the Indians aren't some old team that has been together for seven or eight years, and haven't been able to get over the hump.
Nor are they are team loaded with free agents to be. When fans and media alike start talking about a fire sale, who are they talking about?
The only players who will be a free agents after this season are Leonys Martin, and probably Jason Kipnis, because there is no way the Indians are picking up his option for 2020.
Those two players aren't bringing you back anything substantial in a trade.
And talk of trading Francisco Lindor is just living in your own fears. Look, we have serious doubt that ownership will pony up the money to keep Lindor here long term (although they can and should).
But Lindor will not be a free agent until after the 2021 season, meaning they still have him here for 2-2/3 seasons. Remember, he's one of the five best players in the sport. It would be foolish to move him now.
Despite some blips in the radar recently, the Indians also have an excellent pitching staff, still ranking 3rd in the AL in ERA.
In addition to Corey Kluber, Trevor Bauer, and Carlos Carrasco, they have developed more hurlers who look to be top of the rotation starters.
Mike Clevinger was excellent last year and got off to a tremendous start before going on the IL in April. He should be back in a couple of weeks. Shane Bieber is another horse who looks like he will be a very good starter.
And Tuesday night, it appears we will see this year's version of Bieber when 24-year-old Zach Plesac starts against the Red Sox. Plesac is 4-1 with a 1.41 ERA in nine starts at the AA and AAA levels this season, allowing 38 hits and striking out 56 in 57-1/3 frames.
The Indians are still over .500 and just a half game out of a wild card spot. The problem is the ownership has a history of trying to make a big splash only when the Tribe is in front, they don't seem to do it when they are trying to catch up.
Now, dealing from a strength is a different story. It's what we thought the Indians would do in the off-season.
With Kluber's injury, he can't and won't be moved. But Bauer is another story.
We should say here that we love Bauer, and have always thought he could be a staff ace. But the best trades are made from a position of strength, and a rotation of Carrasco, Clevinger, Kluber, and Bieber in '20 would still be one of the game's best.
Especially if you can get an impact bat. We believe they shopped Kluber and Bauer in the winter to try to get a young stud hitter, but they couldn't get one, or demanded a second piece.
If you can do it now, it might make a big difference.
The Indians have what everyone wants, pitching. However, if you want to rebuild, trading a young, great player isn't the way to do it. You build around that guy.
It's also too soon to think about 2020. The Indians can still make the post-season, but the front office has look to add, not subtract before the deadline.

NEO Sports Insiders Newsletter
Sign up to receive our NEOSI newsletter, and keep up to date with all the latest Cleveland sports news.