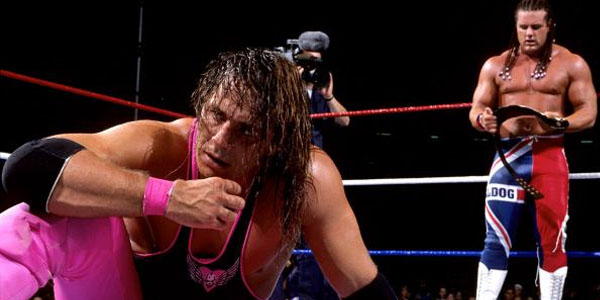 With WWE Summerslam less than 1 week away, it has all of us wrestling fans waxing a little poetic.  While over the course of the last few years the majority of the emphasis has been placed on the main event, most times a returning Superstar like Brock Lesnar or The Undertaker stealing the show, no one can argue that the early days of WWF Summerslam were always highlighted by incredible undercard IC Title matches.  This years match between current champ Dolph Ziggler and Seth Rollins is shaping up to also be a classic.
Here below are the 15 that stand out the most to us, and you will notice, that most of them are from the early years of the show.  Enjoy this well-earned trip down memory lane.  While it would be impossible to put some ahead of others, based on how good they were, we decided to simply list them in chronological order, to avoid less arguments.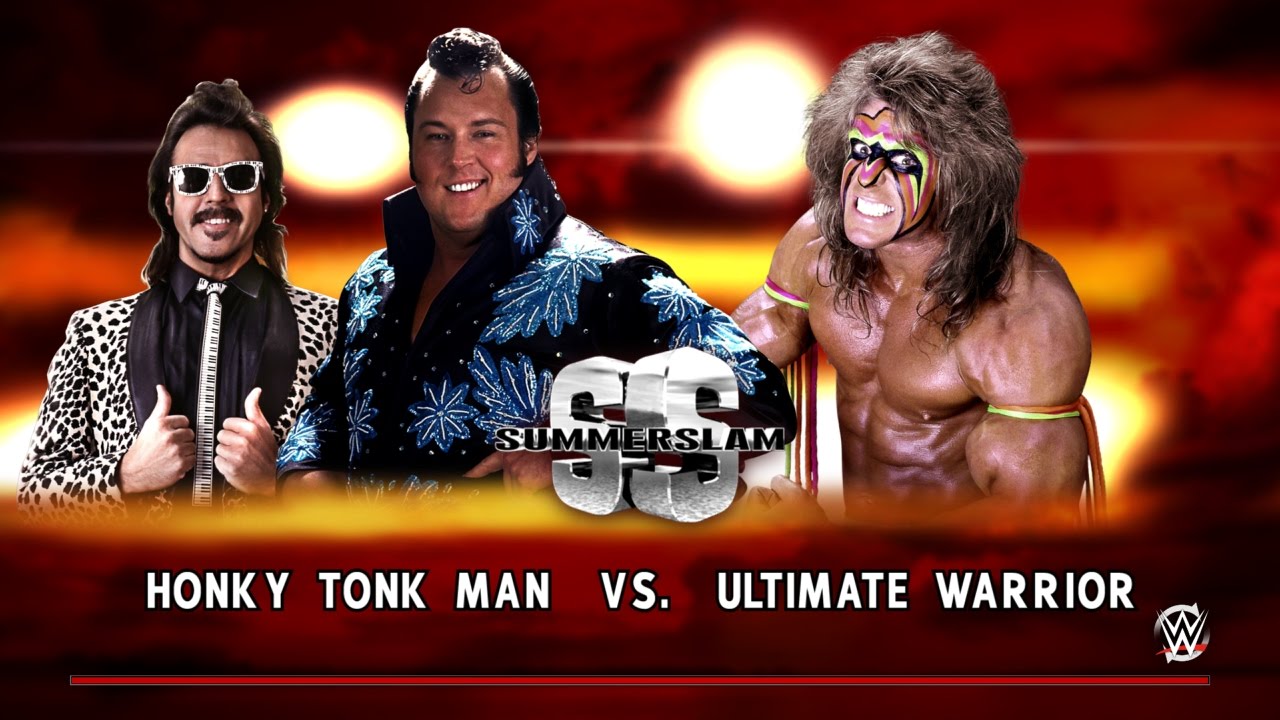 1988 –  The Honkey Tonky Man vs The Ultimate Warrior
The Inaugural Summerslam featured Honkey Tonk Man defending his title against a mystery opponent, as his original challenger Brutus The Barber Beefcake had sustained multiple injuries in an attack by The Outlaw Ron Bass.
It took The Ultimate Warrior all of 28 seconds to take down the longest reigning Intercontinental Champion of all time in front of a red-hot MSG crowd. It was the official welcoming of The Ultimate Warrior to the main player stage.
1989 – Rick Rude vs The Ultimate Warrior
One year after stunning everyone with the surprise win at Summerslam 1988, the Warrior had the match of the night with an incredible Ravishing Rick Rude.  The drama was off the charts with Rowdy Roddy Piper getting involved as well.
It was the best match of the night and the crowd hung on every move by both men.  Rude did his best to make Warrior look great along the way.  In the end a Piper run in helped Warrior once again become champ.
1990 – Mr. Perfect vs Kerry Von Erich "Texas Tornado"
NWA legend Von Erich was brand new to the WWF at the time, and a lot of fans up north had no idea who he was.  He made an immediate impact that evening in Philly, it is just sad to think that would be it for him.
The Texas Tornado made quick work of Mr. Perfect Curt Henning.  Sadly, as mentioned above, he wouldn't be around too much longer.  His career with the WWF lasted a few more years but drug problems kept him from ever achieving anything again.  Eventually, he would take his own life.

NEO Sports Insiders Newsletter
Sign up to receive our NEOSI newsletter, and keep up to date with all the latest Cleveland sports news.