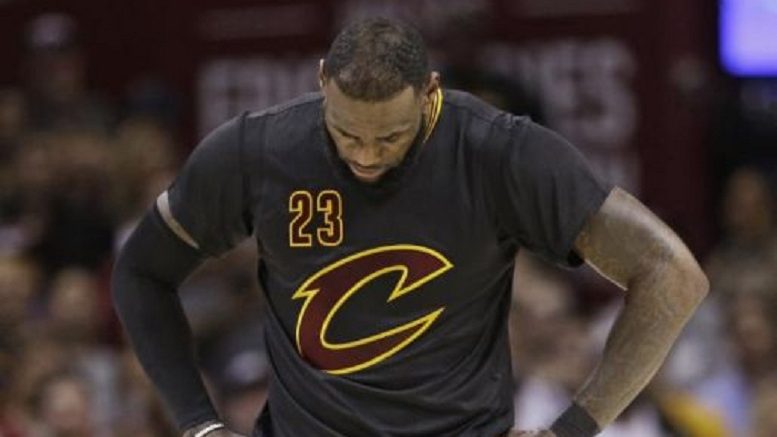 The Cavaliers dropped a 118-115 overtime decision to the visiting Spurs on Saturday at Quicken Loans Arena. So what did we learn?
1. The perimeter defense needs work.
Everyone thinks of J.R. Smith as just a streaky shooter, but this is one area in which the Cavs' really miss their injured starting guard. Smith gets in the face of perimeter shooters and just works his butt off to frustrate the opponent. He's been great on switches, too.
That said, Iman Shumpert has done a nice job of filling in for Smith, with Shumpert playing some of his best basketball in a Cavs uniform. But he is among those who loses his man too often. The Cavs got drilled from the perimeter against the Warriors and it happened again Saturday. It can end with better effort.
And assuming the defending champions get back to the finals, the Spurs or Warriors are likely who they will face.'
2. The bench needs work.
Shumpert, LeBron James, Kyrie Irving, Tristan Thompson and Kevin Love all did their part. They built the lead, and when the reserves lost it, the starting five got it back.
We all know the Cavaliers need a backup point guard and a reserve big man. But it might not hurt to start Kyle Korver, too. Not just because Korver may be at his most efficient alongside the Big Three — but also because the Cavs could probably use Shumpert's defense and younger legs off the bench.
3. The free throws need work.
The Cavs finished a miserable 12-of-22 on free throws. That was the game. Make four more and you win. And 16-of-22 isn't asking too much.
4. LeBron has to be more careful with the ball.
Yeah, I know. One or two bounces go the Cavs' way, and I'm writing a different column. But those bounces didn't go the Cavs way because they kept throwing the ball out of bounds or to the other team.
James committed seven turnovers, way too many. He says he knows that. Now, he has to do something about it. It's just a lack of focus, or in the case of James, too often trying to make the spectacular play when the simple one will do.
5. The Cavs have to move on.
Sometimes, you just have to tip your cap to the other guy. The Cavs can't be too distraught with a loss in a great game in January. It seems this is the month LeBron's teams are always just so-so.
But we all know that this thing is a marathon. All the Cavs can do is watch the film, get more serious, and go party in New Orleans with a win over Anthony Davis the Pelicans.

NEO Sports Insiders Newsletter
Sign up to receive our NEOSI newsletter, and keep up to date with all the latest Cleveland sports news.