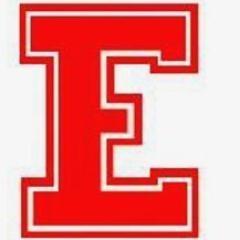 The Elyria Pioneers (20-4) held off the Olmsted Falls Bulldogs, 61-60, in the Division I Elyria District semifinals on March 7.
It was a game of runs, as Elyria scored the first seven points of the game, but Olmsted Falls came racing back to take a 17-15 lead heading into the second quarter.
Olmsted Falls was in control for the whole second quarter, building the lead up to as many as 10 points.
Elyria started to cut into the deficiit, but Tommy Lloyd knocked down a three-pointer late in the second quarter, to put Olmsted Falls up by six heading into halftime.
Tommy Lloyd 3 gives @OFalls_Bulldogs a 35-29 lead heading into halftime. pic.twitter.com/GR1eHj2rXy

— Matt Medley (@MedleyHoops) March 8, 2017
Elyria came out with more energy in the second half and began to pick up its defensive intensity.
Antonio Blanton opened up the third quarter with a three-pointer, and started to take the game over.
Sparked by Blanton's steal, Justin Koepp was able to clean up a missed layup on the fastbreak, and finish the putback to tie the game at 44 with less than four minutes remaining in the third quarter.
Blanton steal, Koepp cleans up the rebound.

All tied at 44 midway thru 3rd qtr pic.twitter.com/W7nNtqFXy7

— Matt Medley (@MedleyHoops) March 8, 2017
Olmsted Falls briefly regained the lead, before Blanton went to work again.
Blanton with a nice drive and layup ties it at 46 pic.twitter.com/r2fV7hRBXa

— Matt Medley (@MedleyHoops) March 8, 2017
The Pioneers closed the third quarter on a 9-0 run and led by seven heading into the fourth.
Blanton opened up the fourth quarter with another hustle play, putting the Pioneers up nine.
Blanton doing it all for Elyria right now.

24 pts so far.

Gives Pioneers a 55-46 lead with this hustle play. pic.twitter.com/5h9Sd1habr

— Matt Medley (@MedleyHoops) March 8, 2017
The Bulldogs would not go away quietly, however, as Eric Hanna knocked down a clutch 3-pointer to keep Olmsted Falls within striking distance with less than six minutes to go.
Big 3 for Eric Hanna pic.twitter.com/s7sjrdtZmZ

— Matt Medley (@MedleyHoops) March 8, 2017
Blanton made another heads up play, swiping a steal and finding teammate Dezman Brown down court for a transition layup to make it an eight-point game.
Blanton steal, great bounce pass to find Brown for the layup

59-51 Elyria 3:30 to go pic.twitter.com/lJ005G2CUm

— Matt Medley (@MedleyHoops) March 8, 2017
Josh Goodwin delivered a timely basket for Olmsted Falls to make it 59-53 with less than three minutes remaining.
Huge basket for Goodwin cuts it to 6 pic.twitter.com/kVEqfmAgeR

— Matt Medley (@MedleyHoops) March 8, 2017
Gavin Dietrich kept the Bulldogs alive with just over a minute to go, answering an Elyria basket to keep it a two-possession game.
Dietrich makes it 61-55 pic.twitter.com/wGqQcCDN5W

— Matt Medley (@MedleyHoops) March 8, 2017
After a key Olmsted Falls stop, Hanna delivered in the clutch again for Olmsted Falls, cutting the deficit to three with 49 seconds left.
Huge 3 for Hanna.

61-58 49 seconds left pic.twitter.com/7tWrDooqVo

— Matt Medley (@MedleyHoops) March 8, 2017
Defense once again delivered for the Bulldogs, as Lloyd came away with a steal, leading to a fastbreak layup for Goodwin, making the score 61-60.
Steal. Goodwin lays it in. 61-60

40 seconds left pic.twitter.com/aGmoPh5Ijb

— Matt Medley (@MedleyHoops) March 8, 2017
Elyria was unable to execute on the other end and the Bulldogs had one last chance to go for the win, inbounding the ball with 12 seconds on the clock.
@ElyriaAthletics hangs on to advance to district final

Final score

Elyria 61
Olmsted Falls 60 pic.twitter.com/MWTcSmocWv

— Matt Medley (@MedleyHoops) March 8, 2017
Blanton finished with a game-high 25 points, knocking down four shots from long-range in the third quarter.
"After the first half, coach told me I was passing up a lot of shots and to just shoot it, so to start off the second half I tried to be more relaxed and shoot the shots I would normally take," Blanton said. "That's what I did and they started to go down. It gives you energy and then the crowd gets into it, and then it's just like the basket keeps getting wider and wider."
Hanna led Olmsted Falls (15-8) with 16 points on the night, knocking down three 3-pointers (two of which came in the fourth quarter).
"I was just trying to stay within the flow of the offense and let the game come to me," Hanna said.
When asked about Blanton's performance, Hanna tipped his hat to the opposition.
"Yeah… he's pretty good," Hanna joked.
Goodwin pitched in with 13 points, scoring four in the fourth quarter, but it was Olmsted Falls' defense which kept the Bulldogs in the game down the stretch.
"We knew they were going to play hard," Blanton said. "They played really, really well and we knew they weren't going to back down."
Elyria advances to face the winner of Wednesday night's Lorain-Avon game and although Lorain is the top seed in the district and ranked eighth in the latest Division I AP Poll, Blanton would welcome the challenge of facing the Titans in the district final, should they advance.
"They're both good teams, but we would mostly like to play Lorain because through all the years they've kind of beat us down, but (this year) they beat us in the (holiday) classic by three, so we want another chance at them," Blanton said.
The Pioneers may get their chance at the Titans on Saturday night, depending on what Avon has to say about it in Wednesday's district semifinal.

NEO Sports Insiders Newsletter
Sign up to receive our NEOSI newsletter, and keep up to date with all the latest Cleveland sports news.