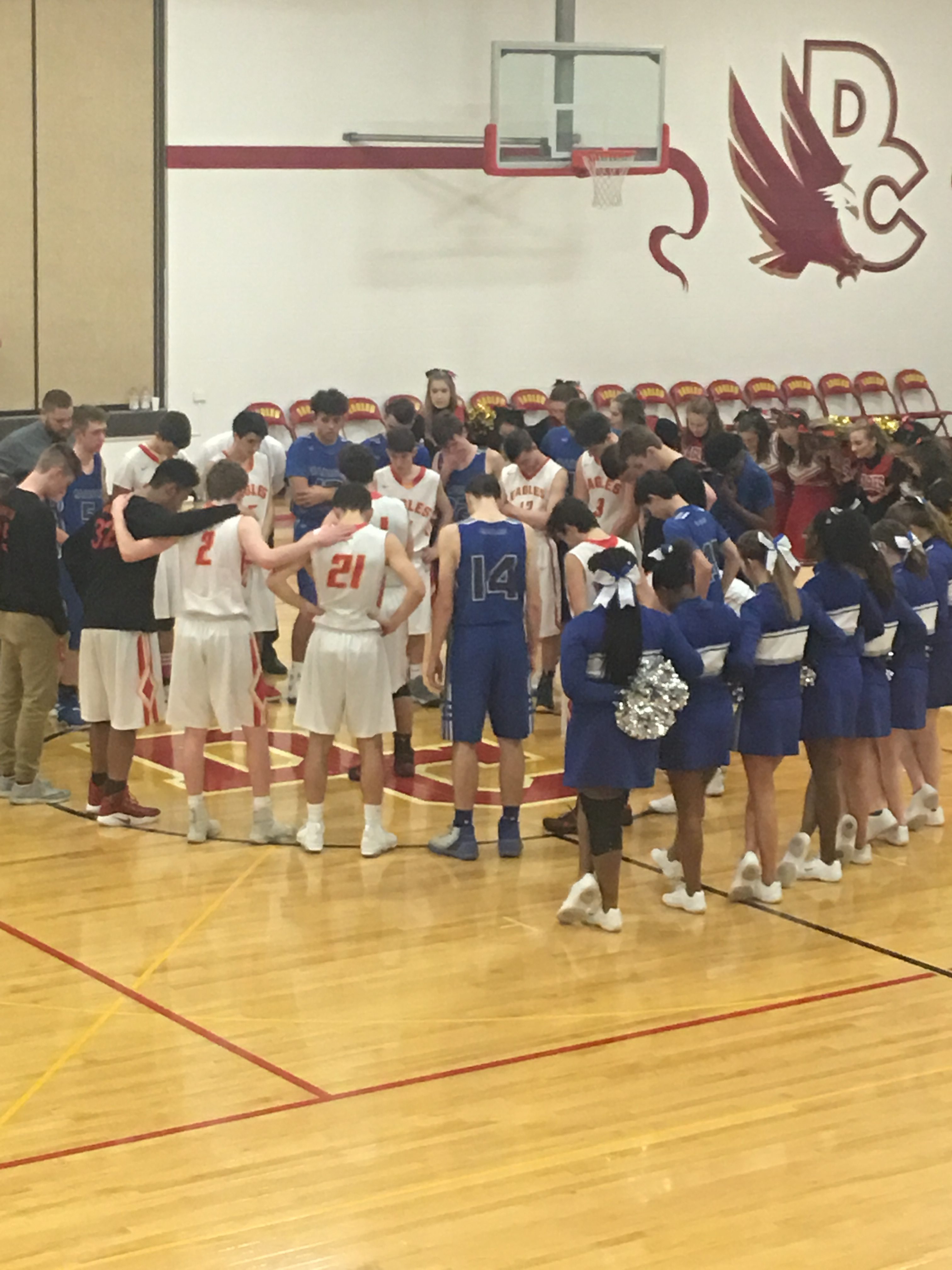 By: Logan Kelleher
"We just got outworked, and we've been outworked this season." Jon Landrum, Delaware Christian's head coach said about his team, who seemed to do what they needed to tonight to not be outworked. It did not look that way from the beginning, with the game in the favor of Madison Christian at the end of the first quarter.
Madison Christian led the game 14-6 after the first eight minutes, with Levi Ross and Jacob Stelzer contributing six and five points, respectively. Cameron Kimbler added a three in the quarter, while three different players for Delaware Christian scored two points apiece (James Vasek, Nathan Stewart, and Curtis Bean).
Levi Ross started off the scoring in the second quarter, and the teams traded scores from Ryan Manny and Micah Eberle, bringing the score to 18-10. Cameron Kimbler added two points on a pair of free-throws to extend the lead to ten, but Delaware Christian gained momentum going into halftime, scoring the last seven points.
This run gave the Eagles confidence going into the second half. Landrum was confident with his players, saying "it is not a matter of if we win, it is a matter of when we win."
His players took this to heart and kept it close. By the end of the quarter, they were able to get their first lead of the game. Nathan Stewart hit a three and John Comer scored to take the lead while Delaware Christian closed out the quarter with a 34-32 lead.
Delaware Christian maintained control of the game in the fourth quarter, only allowing two more baskets from Madison Christian. As the final buzzer sounded, they were victors by a final score of 47-36.
Isaac Rindfuss had 12 points to lead Delaware Christian, and Ryan Manny had 10, with 16 of their 22 total points coming in the second half. Levi Ross led Madison Christian with 12 points, with the majority of them coming in the first half. Jacob Stelzer added 11.
"There is no excuse for how we played, a game of basketball is a game of basketball no matter who's out there." Mike Kimbler spoke about his team, as they were missing some of their starters to a school trip. "We're down some kids right now, fresh legs has really been an issue for us right now."
Each team now has one win head-to-head, as Madison Christian won earlier in the season against Delaware Christian. Delaware Christian will play on the road against Shekinah Christian this Saturday, and Madison Christian will return home next Tuesday as they play Granville Christian Academy.

NEO Sports Insiders Newsletter
Sign up to receive our NEOSI newsletter, and keep up to date with all the latest Cleveland sports news.