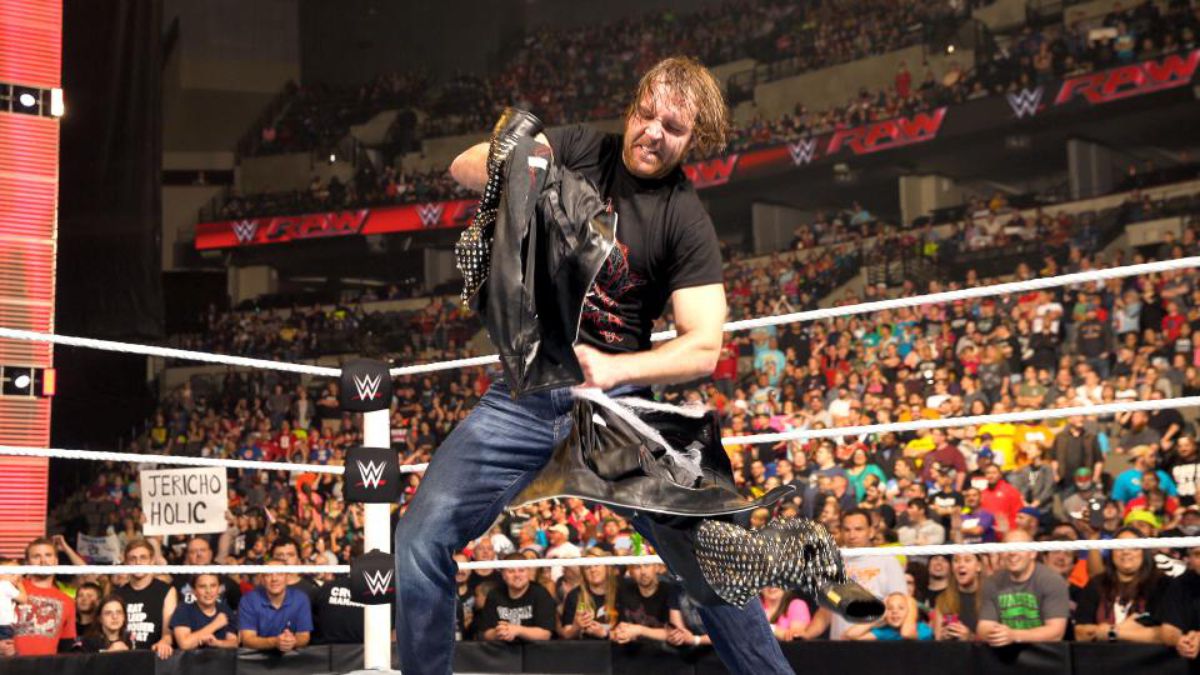 The Stone Cone Podcast hosted by Steve Austin has become one of the most popular shows on the network, and for good reason! Austin never shy's away from asking the tough questions and he did once again this past week with his guest, the WWE World Heavyweight Champion Dean Ambrose.
Here are just a few of the highlights.
Dean opened up about his rough childhood and how his dad lived out of state. He ended up dropping out of school and signed up for Wrestling school the day he turned 18.
His hero growing up was Bret Hart and also Terry Funk (ECW Version).
One of his goals was to make enough money for his mom to quit her factory job she had for 13 years, he finally convinced her to quit recently.
He said he really enjoyed his days at NXT and had a great honor participating in storylines that Dusty Rhodes drew up for him.
Ambrose said that the reason The Shield worked so well is because it was organic and nothing that anyone in the office drew up.
On the breakup of The Shield, Austin asked if WWE did it too soon, and Ambrose said no, and that it was done perfectly. Ambrose added The Shield accomplished all they could, and dominated everyone they could, so there was nowhere else to go for the group. He called Seth Rollins' heel turn one of the greatest off all-time and that all of the members of The Shield were red hot when the group broke up.
In a bit of a shock, he revealed that Lesnar was lazy and that is why his match at Wrestlemania 32 with the Beast Incarnate was so bad. He said he had a bunch of ideas to make the match great, but Lesnar shot down each and everyone.
It was a great interview, a job well done by Austin once again.
This recap was brought to you by https://www.neosportsinsiders.com/sponsors/

NEO Sports Insiders Newsletter
Sign up to receive our NEOSI newsletter, and keep up to date with all the latest Cleveland sports news.