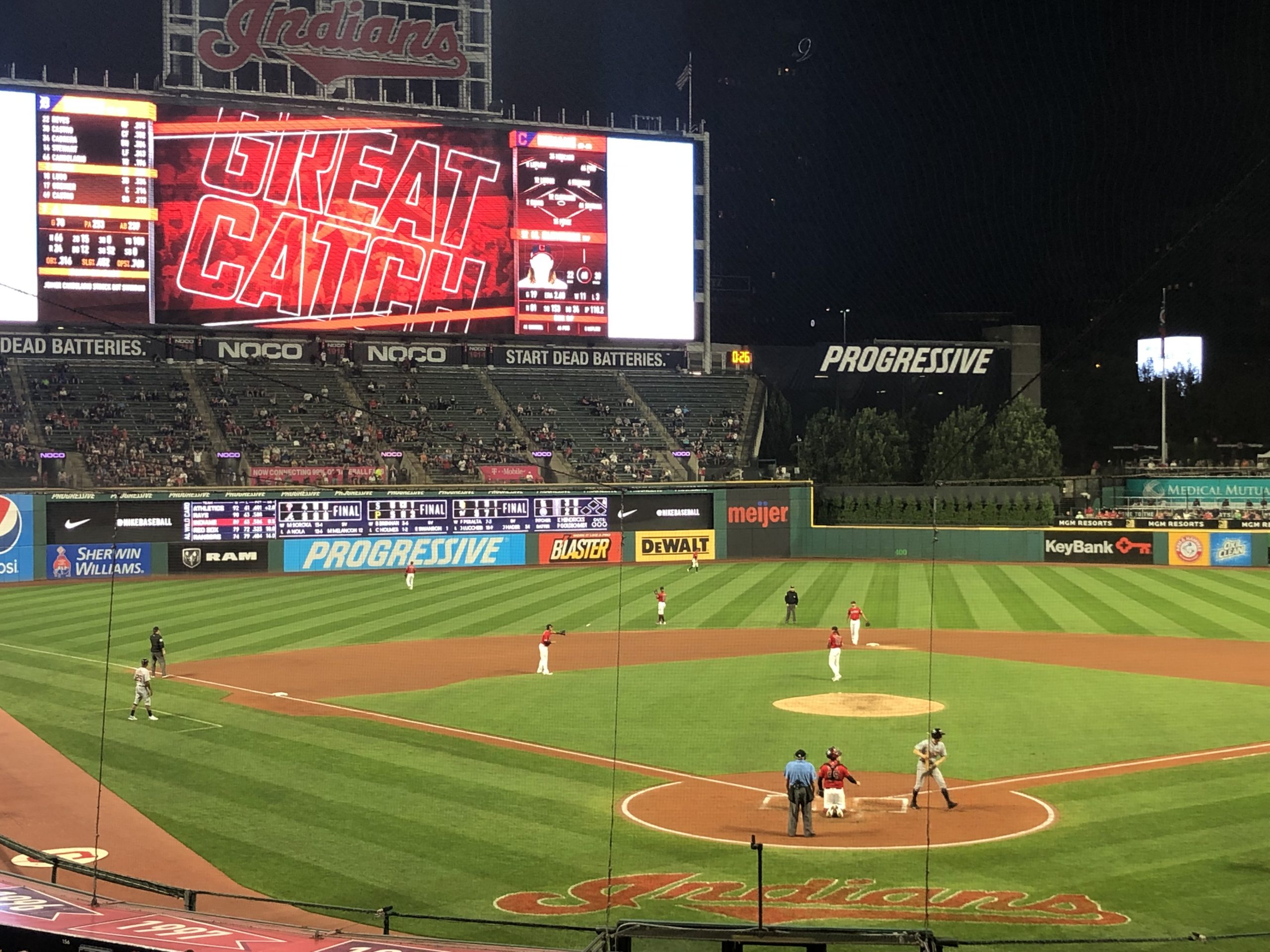 The offseason for the Indians has yet to get into high gear, but already the team is well aware of the needs on the roster, including an infielder as well as there's still a need for an outfielder.
Last season the team used a variety of players in the outfield, including making a huge deal around the trade deadline for two outfielders, Yasiel Puig and Franmil Reyes.
While Puig is a free agent and likely will be off to the highest bidder, the team really didn't do much with Reyes in the outfield, instead making him mostly the team's designated hitter once he came aboard.
Unless the team decides Reyes needs to go back to the outfield, likely the team will look at the market to see what's out there, and there's no doubt that a few players could be available via trade if the team wants to wheel and deal.
ESPN has thrown out a few names in the outfield that could fit the Indians if they can find a way to work out a deal, and here's a few to keep in mind as the 2019 Winter Meetings close in for the league.
Mitch Haniger Seattle Mariners – Haniger had a banged up 2019, playing in just 63 games, and in those games he hit .220 with 15 homers and 32 RBI with four steals.
Haniger is an interesting player at just 29 years old, he was an All-Star two seasons ago hitting .285 with 26 bombs and 93 RBI.
Two seasons ago he played in 144 games in right field, a spot the Indians would love to fill with a player with the type of numbers Haniger put up two seasons ago.
Joc Pederson Los Angeles Dodgers – It almost seems like fate that the Indians and Dodgers will eventually make a deal, as last offseason it looked like they were on the verge of moving either Corey Kluber or Trevor Bauer to the west coast.
Indians fans got a look at Pederson during the All-Star home run derby at Progressive Field, making it to the semi-finals where he and youngster Vlad Guerrero had an epic battle.
Last season Pederson blasted 36 homers with 74 RBI hitting .249. He's a career .233 hitter, but he's got tremendous power, and could fit nicely in a Tribe uniform. Only thing is what it might cost the Indians to get him.
Starling Marte Pittsburgh Pirates – The Pirates have a new manager in former Indians hitting coach Derek Shelton, and it will be interesting to see if he's interested in making any changes to the roster, which includes Marte.
The 31-year-old seems to be ready to move on, as he was quoted as saying "If it was for me I will leave for a team that is ready to compete right now on a World Series and that's not our case."
Marte is due to earn $11.5 million this season and $12.5 with a club option for 2021. Last season he hit .295 with 23 homers and 82 runs batted in.
He plays mostly in centerfield, which is a spot that currently belongs to Oscar Mercado, but if the team can make a move to get him, the team could find a way to fit Marte in.

NEO Sports Insiders Newsletter
Sign up to receive our NEOSI newsletter, and keep up to date with all the latest Cleveland sports news.