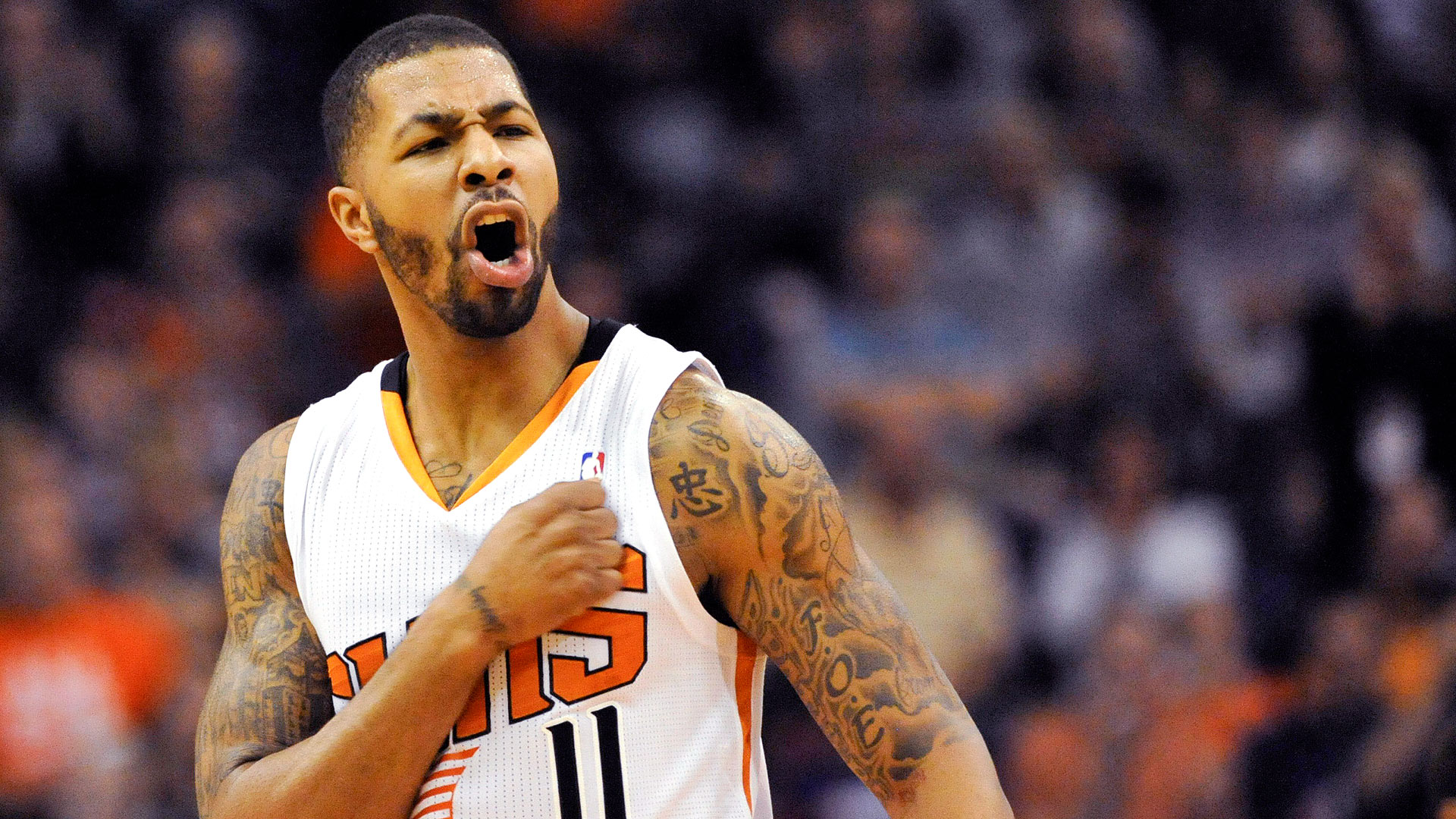 The Cavaliers are a team with some searching to do after being blown out by the same team that popped champagne in their building in June. It's not just that they lost by more than 30 points Monday against the Warriors, but they had ALL of the last six months to hear about "what if the Cavs had been healthy?" "What if What if What if?"
Personally, the what if's grew old after the first time they lost to the Warriors on Christmas Day, but I could at least listen to the argument that Kyrie Irving was not at full strength yet on Christmas, and the Cavs kept it close.
Head Coach David Blatt said he is responsible for the team not being "mentally ready" for the January 18th matchup in Cleveland.
But when your team and the entire rest of the world who watches basketball has been waiting for a specific game to happen for over six months, HOW IS YOUR TEAM NOT MENTALLY READY?
It falls on Blatt. It falls on LeBron James. It falls on the two members of the "Big Three," Irving and Kevin Love, who made as much of an impact on Monday as they did when they were injured watching from the bench in the Finals.
The only difference was on Monday they hurt the team on defense and looked like fools until the Warriors mercifully pulled their starters from the game, and Blatt looked up into the air with disbelief just like 19,000 plus Cavs fans had all night.
If you read yesterday's edition of "Write Down Euclid", the two players that give the Cavaliers matchup headaches in my opinion are Draymond Green of the Warriors and David West of the San Antonio Spurs.
The player that should be accounted for most of those two is Green. If fans in Cleveland can take off their wine and gold colored glasses, and listen to what objective reporters around the league are saying about Green this season, do not be surprised when Green's name is mentioned in the MVP race and he receives multiple votes at the end of the season.
There is a strong case to be made that Green is the engine that makes everything else go for the Warriors.
15 points, 9.5 rebounds, and 7.5 assists per game is impressive enough, but the sentiment that he has been the "heartbeat" of the team the last two seasons makes him much more than just a trash-talker.
The one common thread between Green and West, who are dangerous players to watch if the Cavs don't come up with an answer, is that they are primarily defended by Love.
It's been a rough month and a half for Love on both sides of the ball, and for the most part it's been a rough seven seasons on defense.
If the Cavs continue to expect Love to carry that load on defense and don't make a change, they are taking a calculated risk with as much evidence as one would need at hand, to bet on a guy who is simply not worth betting on when it comes to defense.
Which leads us to a possible answer for the Cavs' dilemma. Yesterday we laid out the biggest problem. Today, we take a look at who could be the missing piece in the puzzle of solving a 52-year championship drought in Cleveland.
He may not be the first name that comes to mind when you think of "game-changing" players, but neither were Iman Shumpert and J.R. Smith when the Cavs traded for them last season.
Now, a name that has been circulating in trade rumors for months, appears like it could provide something that is missing in Cleveland. That player is Markieff Morris.
Let's be clear in acknowledging that he is not a perfect player. There is a reason the Phoenix Suns would be willing to trade him. There is a reason the Cavs have enough pieces to acquire him without giving up any essential talent on their roster. But Cleveland could be a great fit for him. And as of right now, it's not any more of a gamble than telling Love to suit up and get burned by Green.
Let's analyze the pros and cons of the Cavaliers trading for Morris.
(Continue to Next Page)

NEO Sports Insiders Newsletter
Sign up to receive our NEOSI newsletter, and keep up to date with all the latest Cleveland sports news.