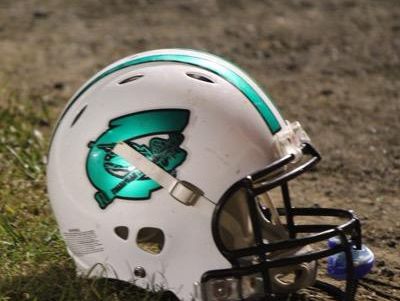 This game recap is brought to you by B. A. Sweetie Candy Company, located at 6770 Brookpark Road, Cleveland, Ohio.
COLUMBIA STATION, OHIO – The Columbia Raiders scored early and often, amassing 611 total yards, in a rout against visiting Brookside on Friday night.
Columbia sophomore phenom running back Brandon Coleman found the endzone four times, gaining 214 yards on 17 carries, while quarterback Cody Schwartz had two amazing touchdown throws in the win, with the first going into the hands of Lance Boise for 69 yards, and another being hauled in by Austin Sahlica, for 30 yards. Schwartz also had throws of 78 and 53 yards as he amassed 269 total yards passing, with 233 coming in the first half.
Sahlica was the recipient of three of Schwartz's passes, tallying 161 yards receiving, including his touchdown.
Columbia (3-1) led the game 21-0 at the half, and added 21 more points in the third quarter alone.
Brookside (0-4) had its lone score come in the third quarter, when quarterback Charles Liggitt ran one in from 20 yards out.