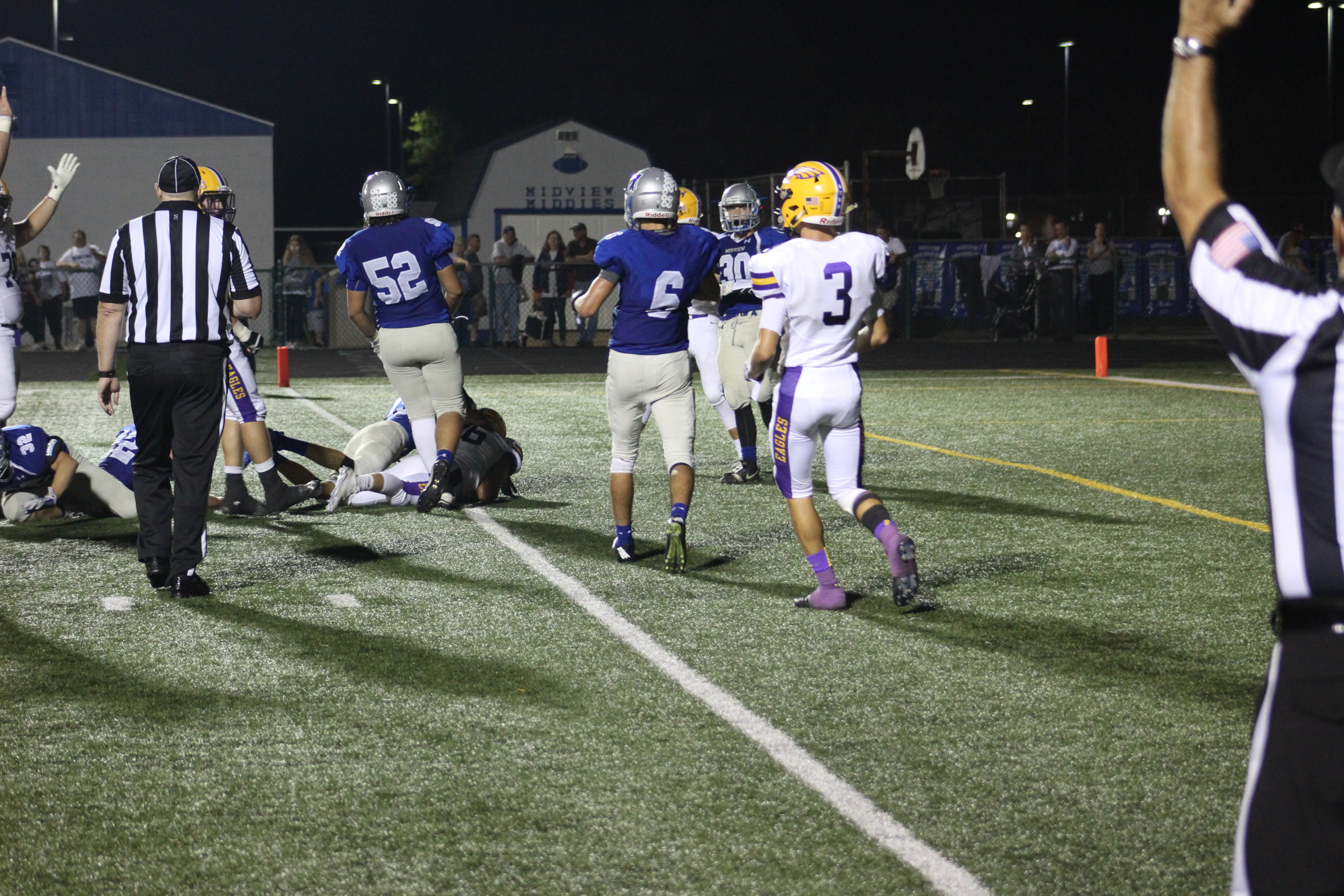 GRAFTON, Ohio –This game recap is brought to you by Rain Barrels and More. It's been dubbed the Lorain County Superbowl with rivals The Midview Middies (3-0-0) and The Avon Eagles (3-0-0) squared off in Grafton tonight. The last three metings of these two teams left the Eagles holding the bag. Avon, who is riddled with injuries, having five starters sitting for tonights game.
Midview was redy for everything that Avon threw at them led by QB Dustin Crum In his last season with the Middies before going to Kent State University at the completion of his senior year.
The first half was a back and forth attack from both Avon quaterbacks, Senior, Matt Kelly and Sophomore, Ryan Maloy and their relentless ground assult fromRB Mason  McLemore. Big performances from the defensive line kept things interesting as the night continued.
My stats showed McLemore with 22 carries for 204 yards to add to his totals for this year Also scoring touchdowns for Avon was Maloy who will be with the team for the next three seasons.
Avon Head Coach Mike Elder went on to say how special these two communities are with their football support. Also commending Middies Coach Shaw on a well executed game never wanting to let up because Midview has weapons too in  Hunt and Crum.
At the end of the third-quarter Avon leads 28-21 over Midview@Fox8FNTD @3HSSports @AM930WEOL #BigRivalry @djhouse2011

— NEO Sports Insiders (@NEOSportsInside) September 17, 2016
Coach Elder also said, "Dustin Crum is the best quarterback he has ever coached against." He also concluded, "…it's too early to think about the playoffs, we have a lot of work to do ourselves, Westlake is first… next Friday." He added sometimes you have to be physical in football. We were extremely physical up front and both sides of the ball tonight… Frankly, that was the difference."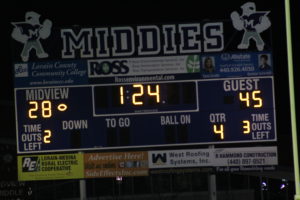 Coach Shaw from Midview said they did not play very well and was brief in commenting but adding "The boys have a decision to make… Do we call it a season after week four or do we hit the ground running tomorrow and work at getting better? Let's work to put ourselves in a position to make a run and get to the playoffs."
---
"…it's too early to think about the playoffs, we have a lot of work to do ourselves, Westlake is first… next Friday." – Coach Mike Elder
---
Stay tuned to NEOSI for all the best in Cleveland Sports. Follow us on Twitter @NEOSportsInside and me om Instagram, Twitter and SnapChat @djhouse2011. I look forward to see what week five brings in The Southwest Conference.